The 06:52 South Western Railway service to London Waterloo arrived in Branksome on time at 07:47 but left passengers stranded on the train and platform.
David Clarke, a passenger on the train on his way to work in Southampton, said that since moving to the Poole area two years ago, delays and disruptions were what he had become accustomed to on South Western Railway services.
"There always seems to be delays and disruption so it's not the first time I've been late in at work this year."
The electrical failure, which occurred along the line between Parkstone and Branksome, rendered the signalling equipment in the area out of use. Trains departing stations between Poole and New Milton had no way of safely doing so as they were unaware of the locations of other trains on the network.
Electrical engineers arrived at the scene 14 minutes after the train reached Branksome and passengers were told there would only be a ten-minute delay.
An hour passed before there was any communication from South Western Railway staff that there was to be rail replacement buses to take passengers to Southampton, where they would then get on a train and continue their journey towards London.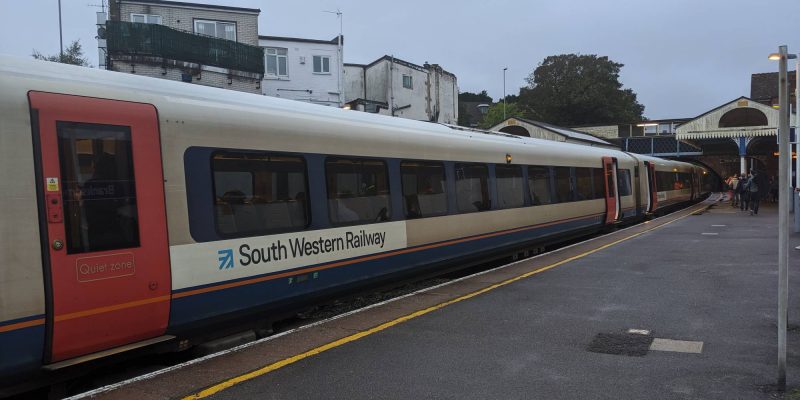 Rail replacement services for those travelling towards London eventually began arriving at 09:20 but those who had been forced to cancel travel plans due to the disruption and head back towards Weymouth were left increasingly frustrated as they were forced to wait for up to 3 hours for their rail replacement services.
Paul Chapman, on his way from Weymouth to London for a business meeting, was one of these passengers.
"I've had to cancel my plans as there's no chance of making it to London in time for my meeting and for some reason those travelling in that direction (towards London) seem to have priority over us who are having to go back on ourselves because of their (South Western Railway's) incompetence."
South Western Railway apologise for disruption
A spokesperson from South Western Railway said:
"We're sorry for the significant delays to services in the Bournemouth area this morning."
"Following confirmation from Network Rail of a major signal fault, our staff acted quickly to inform passengers of the delays and ordered rail replacement buses and taxis for all stations in the area without a service.
Passengers affected by the disruption can find information regarding refunds here