When the skies of Ukraine began raining the missiles of Russia, the daily lives of people on the ground below came to a grinding halt. War doesn't discriminate, and caught in the crossfire are innocent people who did nothing to warrant this upheaval of their lives. These lives don't just take the shape of human beings, but the animals that reside in the country too. The United Nations estimate around 3.7 million Ukrainians have fled their homes as a result of the ongoing war, and many of these refugees will have animals in their care. However, many had to flee their homes quickly with very little belongings, and logistics mean bringing pets isn't doable.
Roaming the streets, these animals are under incredible stress. With homes being destroyed and the loud noises of war, it's tough to comprehend the mental and physical toll they are suffering. Wendy Andrew, a pet bereavement counsellor and published author says: "I'm sure most of them will be terrified of the bombings. Even though some animals will survive the bombs, they may succumb to starvation, illness or injury. Those things will be the things their care givers will ruminate over for some time to come, if not forever".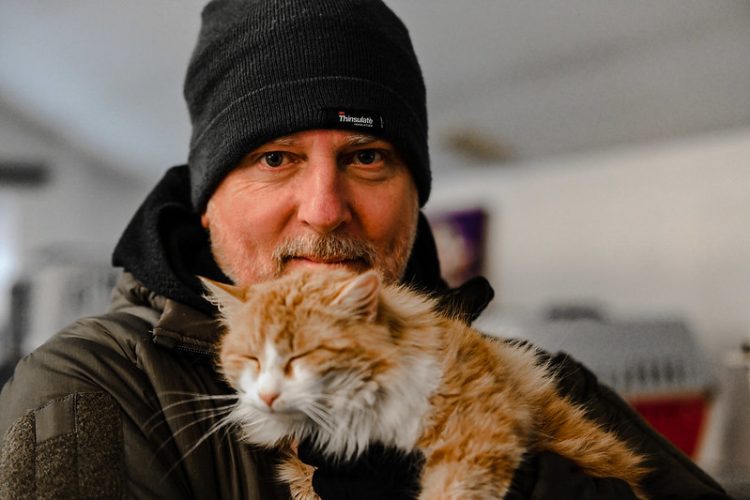 But where there is suffering, there are also those who show humanity is capable of good. Throughout Eastern Europe many have taken it upon themselves to offer support to animals with nowhere else to go. Some of these people have travelled from other parts of the world to offer their services. Nick Tadd is an amateur wildlife photographer from England, and he couldn't watch these events unfold without taking action. "I had no idea what I was going to do," he said. "Let's fill up the car with supplies and stuff in the trailer and drive down and deliver it, hopefully to the people that need it and then see what happens. I've always been a firm believer that if you go out of your way to find things to help people, they will find you."
Heading into a country under siege is a dangerous act, yet volunteers like Nick venture to cities such as Lviv to take aid to shelters and bring animals in need over the border to Poland. Current regulations state that each car is permitted to bring five animals into the country, and the same car won't be allowed through again.
A Polish zoo has also been at the forefront of animal rescue from Ukraine. Poznań Zoo announced in late March that since the conflict began, it had rescued and is providing temporary shelter for "20 big cats (Lions, Tigers), Caracals, Arctic Foxes" and "several domestic cats and dogs". It would take three evacuations to get the animals from the city of Kyiv across to the zoo, a dangerous journey totalling more than 6,000 km by road. According to Poznań Zoo director Ewa Zgrabczyńska, the team had to evacuate the animals in small crates amidst bomb shelling which she said caused great distress to the animals.
---
Some of the rescued animals will enjoy temporary shelter and care at the Poznań Zoo while the rest have been taken to other animal sanctuaries across Europe.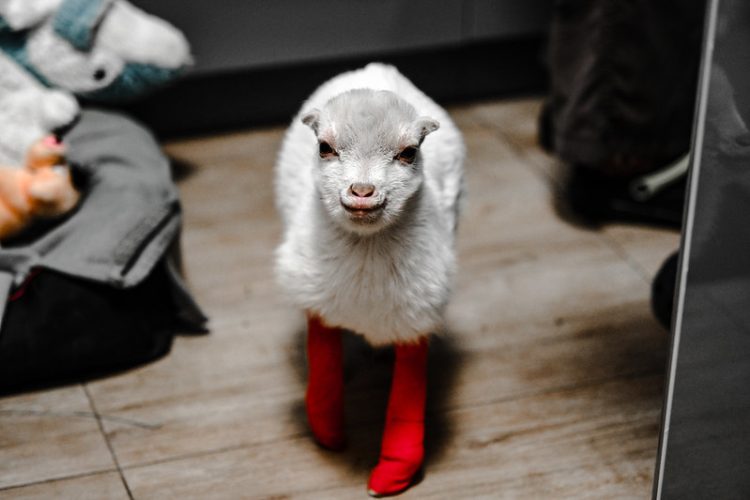 The zoo director, now tasked with the providing a home away from home for the animals said: "All of the rescued animals [are] highly traumatised by bombing, flashes, unknown stimuli." She also said the journeys took longer than normal because her team had tried avoiding the places with the most intense artillery. Yet for Zgrabczyńska, rescuing the animals was worth all the risks her team took. "We give [sic] them the first aid on the border, then let them to rest and slowly feed at the zoo. We are successful because all of them are alive!"
Some animals, such as those roaming the streets, are not so lucky. "Dogs and animals blown up, killed, shot, torn apart, diseased, legs missing. Wandering the streets trying to find something to eat. It really is a gruesome picture." Tadd explains the situation in Ukraine. "If you take my words and make it even worse, that's probably nowhere near how bad it is."
---
Those who have been forced out of their homes have had to make a difficult choice about whether they can bring their pets with them. An almost impossible decision to make, but one that many have had to take.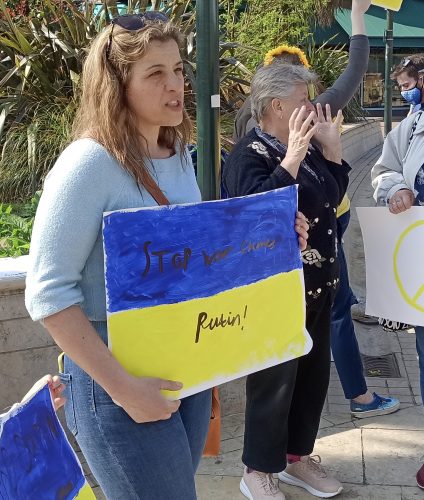 Tetiana Lilley who lives in the UK, visited her homeland of Ukraine with her family during the half-term holidays but got caught up in the conflict which began soon after. They managed to secure transport out of Kyiv to the Polish border on 24 February but unfortunately Lilley's niece had to leave behind a pet cat. Lilley said: "Her cat was left in Kyiv; she is very upset. We have got two cats here and every time she talks to one of them, she bursts into tears". A neighbour agreed to take in the cat, however since the conflict intensified contact has been unable to be made. As such, the welfare of both the people and the cat is unknown.
Kateryna Tyschenko, a practical psychologist from the city of Irpin had remained in her home as long as possible, but the time came when fleeing was the only option. "My dog and my cat are with me now" explained Kateryna. "Without them, I would not have left home. They are my family".
---
Rescue efforts often require time and resources, which for Nick's plans are crucial to the success of his mission in Ukraine. To raise money in support of the foundations working on the ground, Nick set up a Just Giving crowdfunding page to solicit support from the wider public.
At the time of writing, their original target of £125,000 has already been met.
Nick said: "We're buying ambulances, and we're building shelters for the animals. So when we get them back over, they have got somewhere to go."
Nick said he and his Polish friends are also receiving donated items such as pet food, which can be brought to designated donation centres where it then gets "shipped out to the places where it's needed."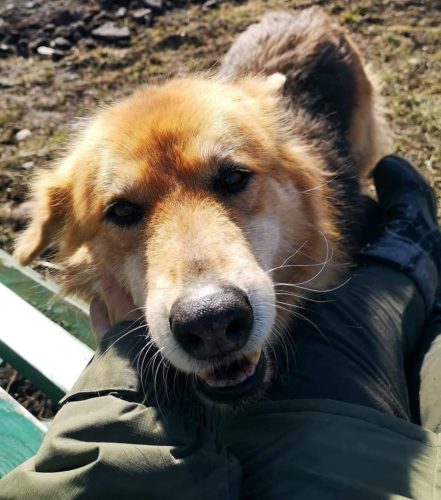 But with the recent influx of animals from Ukraine into Poland, there is a potential problem of overcrowding at shelders. Although some organistions are racing to build more shelters, Nick confirms, there is only so many animals the exisiting centres across Poland can take.
Nick has a solution to this. He is encouraging people to adopt Polish pets – as opposed to the recently rescued ones from Ukraine.
He states the plan simply: "Let's clear out the shelters of Poland. Then we could put the Ukrainian ones in it, get them rehabilitated, then we can get them out".