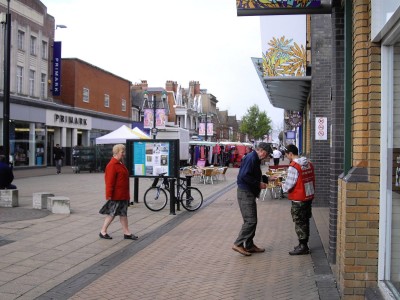 Boscombe continues to be one of the most deprived areas in the South West, according to the most recent census, despite several initiatives to improve the area.
Local shop owner David Shires, who has been in business for the past 47 years, claimed that the quality of shops in the area has contributed to the problem.
He said, "we used to have a Mark and Spencers, Co-op, butchers, bakeries; we had a great variety of shops, it was just terrific. Now we mainly have charity shops and a lot of coffee shops, but the variety of stores in Boscombe is not good enough to draw people here."
He continued, "the economic situation is not good at the present time. The footfall is dropping in Boscombe. We don't get as many people here as we used to. I don't know what they're planning to do or how they are going to get businesses into Boscombe."
However, Chris Shephard, Head of Economic Development and Sustainability, said that business in Boscombe is going well and that most shops on the high street are occupied.
He said, "there are still areas of challenge, but actually they're doing well within its own sort of possibilities. The vacancy rate in the high street is probably the lowest it has ever been or been for a long time."
The Economic Development Scheme, published in 2015 by the council, listed the area's revitalization as one of Bournemouth's challenges for the upcoming years.