International Women's Day is a day that varies in celebration around the world. This year women from all across the world took part with #BreakTheBias which is symbolised by crossed arms. Women from around the world offer different perspectives into what International Women's Day means to them, and how women fit into the climate crisis narrative. By James Kay and Luca Wodtke.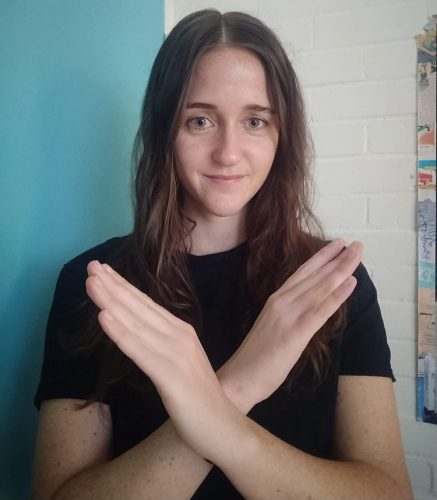 Nina Gabriela was born in Caracas, Venezuela. Growing up in South America, she moved to Lima which according to a survey conducted by Plan International in 2018, was the most dangerous city in the world for women to be in alone. Growing up, sexual assault was a common occurrence. She grew up not wanting to draw attention to herself in order to stay safe. Nina was unaware that International Women's Day existed until she was in her 20's, and since moving to the UK has learnt to love her body and dress in a way that she was unable to in Lima. She views the climate crisis with sadness.
"As individuals we can do our best and teach others. I'm still hopeful and I'm doing my best"
---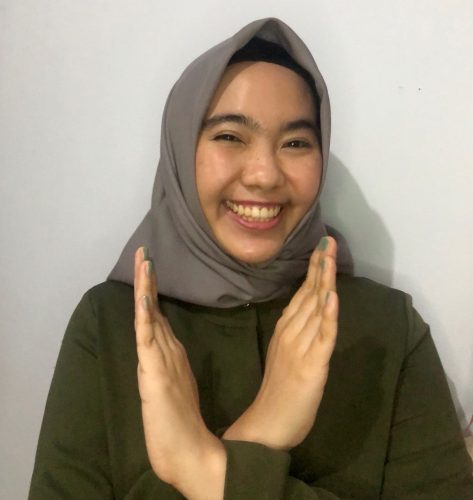 Rafika N. Purbasari is from Surabaya, Indonesia. Rafika hopes International Women's Day encourages women to realise their worth and fulfil their potential. She is happy that women are now seen in the same regard to men within Indonesia, and aiming for higher education is encouraged. Rafika speaks about R A Kartini, who fought for gender equality and fought for women to have the luxury to command their own life instead of 'Masak-Macak-Manak' which translates to cook, give birth and dress up.
"We can have a positive impact towards the environment, it seems like a small move, but if we take the chance, it would be wonderful"
Rafika believes work needs to be done within the fast fashion industry in the battle against the climate crisis, as the fashion industry is mainly marketed towards women. She believes everyone must take responsibility in the fight.
---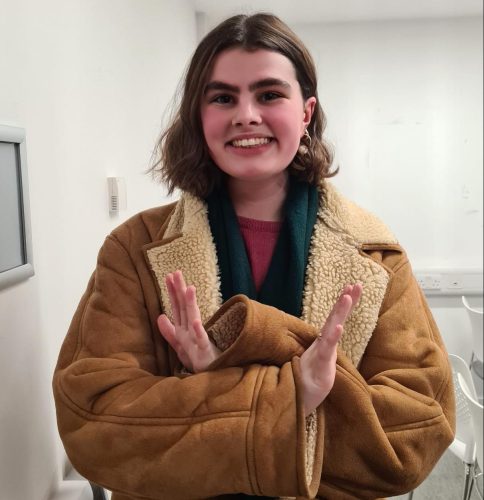 Lily Pape comes from Somerset, England. Lily finds International Women's Day empowering. It gives time for reflection about women's lives, and what can be done to close the gap to equality.
"It's good to look at what's being done internationally in terms of women's rights, as it isn't something that is widely done in the UK"
Representation and equality are two different things, as Lily explains. She believes women are well represented but there needs to be greater equality on a very fundamental level. Women are generally politically conscious and that brings with it the burden to be at the forefront of battle against the climate crisis, when it should fall upon everyone's shoulders.
---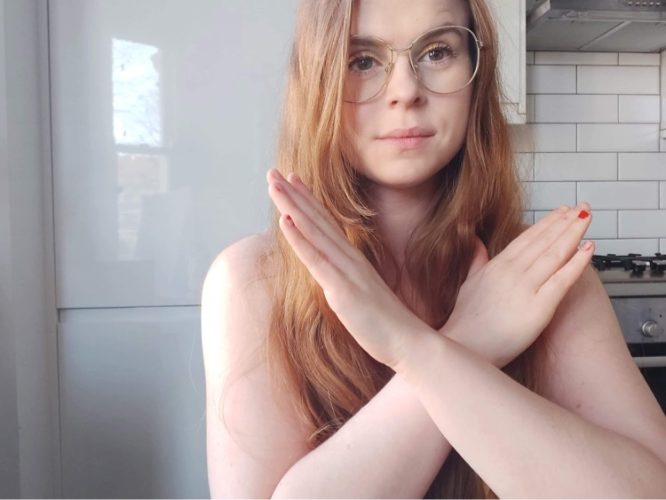 Dísa Andersen is from Reykjavik, Iceland. Dísa has used her creative talents to explore the climate crisis, and to educate audiences. In Iceland, Women's Day is celebrated in October with the name Kvennafrídagurinn. In 1975 women across the country stopped working and gathered in the capital to protest the gender wage gap. This stopped at 2.05pm and each year the time moves a little forward to reflect how the gap is growing smaller. She explains that women have a key part to play in the climate crisis conversation, such as education for women in the third world and pushing for reproductive rights for all women.
"I have a different relationship to International Women's Day than most… It's not very International"
---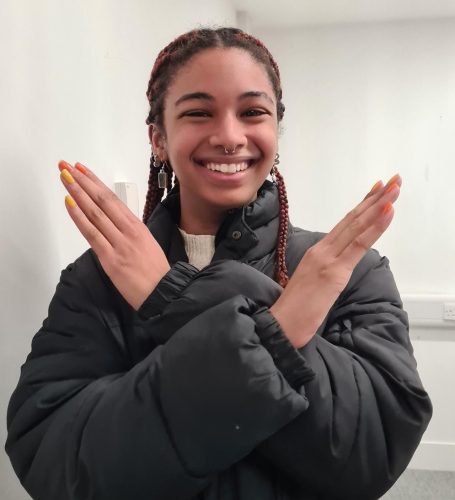 Ceylon Wallace, from the Caribbean island Jamaica, feels that in her home International Women's Day gives corporations a platform to show the women on their team that they are not the "bad guys". In relation to the climate crisis, Ceylon is worried that the world is running out of time to act. She does feel that women are more prone to worrying about climate change due to their "motherly nature", and are more likely to take actions into their own hands, like young climate activist Greta Thunberg.
"Because women are seen to be this mother figure, we have the right to take control of the whole climate"
---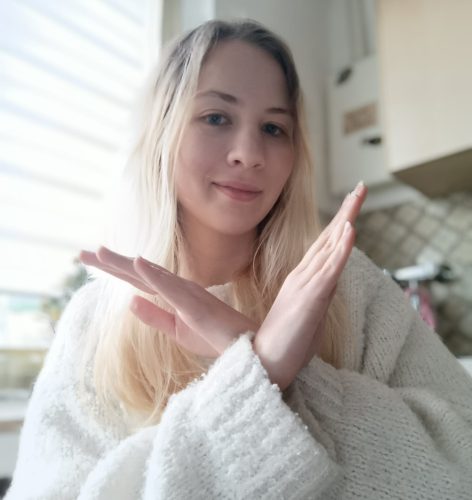 Dominika Lewandowska was born in Stuttgart, Germany. She was born to Polish parents and therefore identifies as Polish. Currently living in Bonn, Germany she is currently studying business psychology. Dominika prides herself with being a woman who supports herself and stands on "her own feet".
"The wage gap does not make me happy. Women are as good as men in terms of work, and in private things"
She believes positive change for the climate will come from a governmental level, and hopes the current government in Germany will find quick solutions to these problems. In Germany there is a 50/50 rule within the government, in terms of the amount of men and women which Dominika believes should be implemented into other workplaces.
---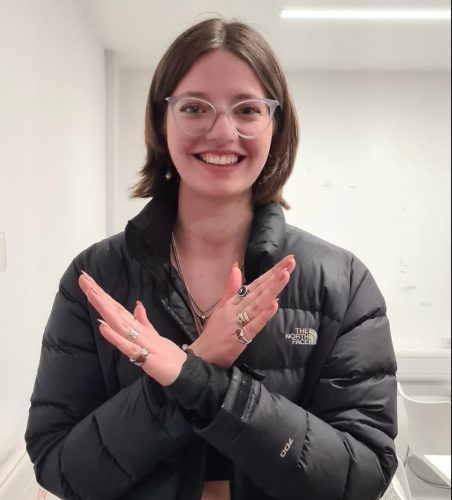 Liv Madland Shorter was born in Suffolk, England. For Liv, International Women's Day gives her hope. She knows more can be done in terms of gender equality, but she feels that the UK is quite advanced compared to other nations. Liv herself lives as sustainably as possible, and she is upset that not enough is being done by others to battle the climate crisis. As she is very conscious of sexism, she feels as though other issues around equality are very interesting for her, including climate change.
"If I follow an Instagram page about feminism it will also talk about climate change"
---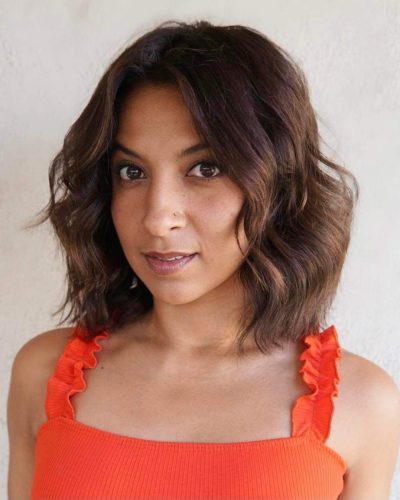 Dey Castellanos was born in Los Angeles, USA. Dey explains that in the United States, progress has been made in recent years in regards to how women are represented.
"I think every day is International Women's Day. Women make the world go round, listen to women"
She believes that within the climate crisis conversation, individuals can do everything within their power, however the big organisations need to follow suit. Dey goes on to say she understands women to be natural caretakers and problem solvers, so it's instinct to want to make change and organise for good.
---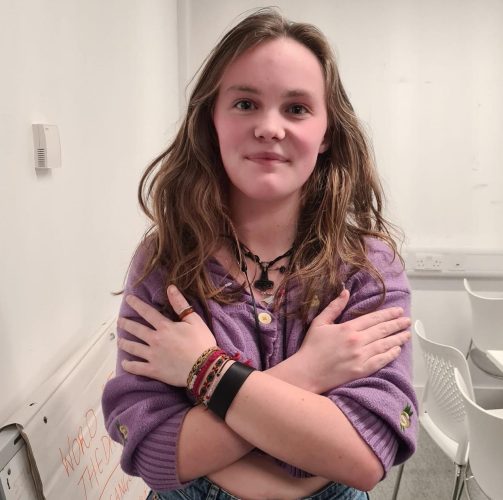 Emma Wyeth was born on the Isle of Wight in England. International Women's Day does not mean a lot to her. For Emma, this day is about posters and social media posts, making it a "symptom of corperate feminism". While she feels women are represented well in the UK, however, leading female figures like Priti Patel do not inspire a new generation of female politicians. As a large number of people from her generation, Emma experiences a lot of climate anxiety, and feels the burden on younger people to solve this crisis is immense. She speaks most about the climate crisis with young women, and feels young men tend to shut off the conversation rather quickly.
"Talking with women about the climate crisis feels more constructive. Men tend to say 'We're Screwed' and that's the end of it"
Taking part in a meeting with the Feminist Society from Arts University Bournemouth, the conversation turned to fast fashion, one of the leading causes of pollution. This is a market that tends to be catered for women, and amongst the women in the group the vast majority shopped for pre-loved clothes in order to help the fight against the climate crisis.
Photo credits from top: Nina Gabriela, Rafika N. Purbasari, Luca Wodtke, Dísa Andersen, Luca Wodtke, Dominika Lewandowska, Luca Wodtke, Luca Wodtke.