The Borough of Poole have announced which bus routes will be affected by the cuts to bus subsidies.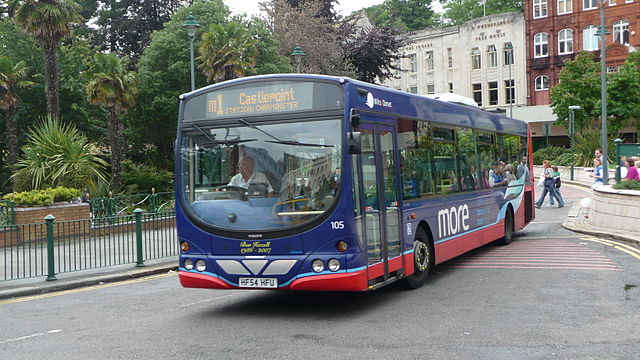 The morebus 128 route, that links Poole to Upton has been completely withdrawn, alongside the Fern Barrow loop of Yellow Buses' 26 service.
The last two journeys on the Broadstone loop part of Yellow Buses' 18 service have also been dropped, and two school bus services – the 445 and the 744 – will see fare increases implemented.
"Public transport has got to be improved and encouraged, not discouraged"
The Liberal Democrat councillor for Corfe Mullen is concerned that cuts to bus services send out the wrong message.
Corfe Mullen Cllr Susan Jefferies said: "We are supposed to be going into a world where we are using our cars less and using public transport more, but no one is going to be using public transport more if it's curtailed. Public transport has got to be improved and encouraged, not discouraged."
"There are an increasing group of people who can't or shouldn't be driving cars themselves and they should be encouraged to use public transport – and encouraged to continue to get out and do their shopping and all the rest of it – independently."
Cuts in government funding
The majority of bus routes in Poole are operated without the need for subsidy. However, services with fewer passengers such as many of those that operate at the weekend, during the evenings or away from busy roads, require financial support.
By cutting the subsidies the council hope to save £100,000, as cuts in government funding means the Council needs to save around £11.5 million over the next three years to balance its budget.
The Borough of Poole say that the bus service changes will be introduced May 2017.
Outcome of a major review of council subsidies for bus services in Poole is announced. See how this may affect you https://t.co/6VQnIF2qle

— Borough of Poole (@BoroughofPoole) February 3, 2017