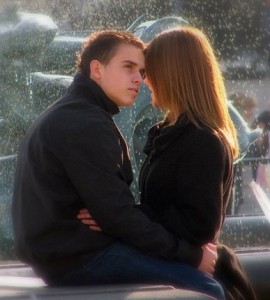 A national family charity is looking for volunteers to help them keep local parents together after they've had their first child.
Care For The Family want people to become presenters on their 'Let's Stick Together' programme, which gives new parents advice on how to maintain their relationship in the early stages of parenthood.
They're looking for people from Bournemouth, Christchurch and Poole to take a one day training course in order to become qualified presenters, before starting to work with new parents in the local community.
Una Hilder, project administrator for Lets Stick Together, said: "When couples have a child, it puts a new strain on the relationship. Research shows that it's a high risk time for couples, those early stages."
This scheme is aimed at combating that, by giving couples advice on how to communicate properly and avoid bad habits in their relationship, like trying to score points off each other or assuming the worst about each other.
"A lot of parents won't have had parenting advice or relationship advice, so we think it's a very important thing to do."
The scheme is already being run across the country, with other areas of operation in the South West, West Midlands, Bedfordshire and Buckinghamshire.
Una says that, though Care For The Family are happy to take on most people who want to be involved, there are a couple of specific things that they're after: "The biggest thing is that they've been a parent themselves. They need to be able to draw on their own experience – to be able to say 'this is how we found it'.
The other thing is that they're happy to talk in front of a group. Otherwise, we've had a variety of different types of people on the other schemes."
Those who want to get involved should contact Simon Marsh, who is organizing the scheme locally, via Hope FM at 01202 777321, or via email.
Related Links