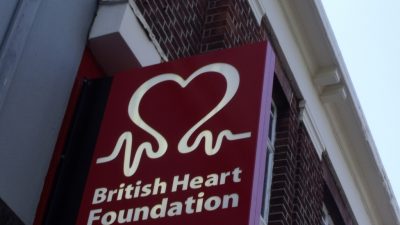 A Bournemouth charity shop says it is bucking the trend of national statistics which show annual visitors to the traditional high street fell by 3.7% compared to the previous year.
Denise Moss, of the Winton British Heart Foundation shop, says it plays an important role in the community, which includes a lot of students."They came in with their parents and bought a lot of stuff like sofas and beds and washing machines. We've got a lot of them looking for that kind of stuff".
But its continued success was also due to community support for its purpose. "We're effectively trying to raise money to improve heart problems. The community do support us a lot because they do buy a lot from us".
BDO, one of the world's largest accountancy networks who track high street sales, depicted August 2015 as having a -4.3% drop in physical UK high street sales, described as "the worst month since November 2008". August 2016 showed no signs of improvement, with a further -1.5% drop, so concerns remain about the state and long term future of the high street and all shops which sit upon them, says the report.
https://www.bhf.org.uk/ (British Heart Foundation website)
https://www.bdo.co.uk/en-gb/microsites/high-street-sales-tracker/home (BDO high street sales tracking)
http://www.charityretail.org.uk/find-a-charity-shop/ (Find charity shops near you)