Touring Charminster street in Bournemouth tells the story of globalisation in the UK.
Cultures from all over the world gather in this street, where Eastern Europeans work with Arabs, Chinese, and Indians. Brits enjoy the tremendous diversity of cultures.
Some British residents in the area say that you do not have to travel around the world  to explore other cultures cuisine or arts.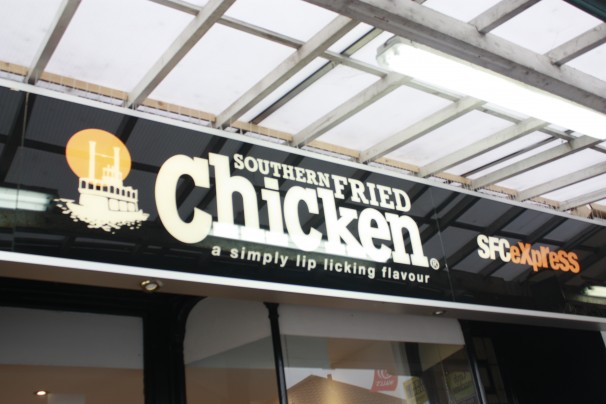 Zaki Marstani, a Syrian immigrant and owner of the Southern Fried Chicken branch, living in the UK since 1983 said: "Integration in Bournemouth has not just embraced Brits and other immigrants, immigrants are enjoying the integration among themselves as well. Charminster is the rival of Edgware road in central London."
"Nationals from the Middle East and South America find the opportunity to identify each other in a new way in Bournemouth, while students seek the area to ask for guidance. Our goal is to give advise for international students who seek Charminster to find affordable accommodation and a community that can offer them support and friendship".
Mr Marstani added that newcomers from Syria to Bournemouth seek Charminster to find a safe neighbourhood as Syrians are friendly and open minded towards all nationals, regardless of the horrific civil war which has given Syrians a negative stereotype around the world.
Emilia from Nida, Lithuania, who works in the Southern Fried Chicken chain said: "Although you can find all sorts of cuisine in the street, all nationalities from different continents agree upon набір каструль  the American fast food chains, therefore, you can feel that British and international students are always in a rush, they are keen to get their food quickly to go back to their hectic work schedule."
As most students have a limited budget, businesses owners in Charminster try very hard to make prices affordable for students and visitors.
Abu Kareem, who has been in the UK for 33 years, is a Palestinian immigrant and holds Israeli citizenship. He is very proud of selling Palestinian made products in his 'Ahmed Supermarket' in Charminster сковорода купить.  He said: "The community in Bournemouth looks for Palestinian products such as food and accessories to learn more about the Palestinian culture and cause."
Consumers around the world struggle to find Palestinian products that were made in the West Bank. It's very hard to export them from Palestine but local authorities get around this by importing the products via Jordan to sell them in the UK плед покривало.  Abu Kareem believes that this is the best way to support the Palestinian economy which is under Israeli pressure in the West Bank and other Palestinian territories.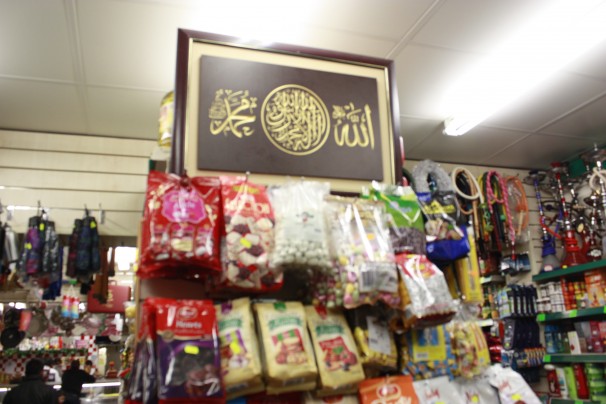 Nadeem Mazloum, who was born in Bournemouth in 1991, spent most of his life in Syria. He returned to Bournemouth three years ago to study at Bournemouth University. Mazloum said: "As I work in a Supermarket which sells Halal products дропшипінг постачальники, I find dealing with Brits is easier than dealing with some people from my background. I don't find locals deal with us differently from other national."
The vital point that immigrants in the area agree about, is the media exaggeration about the spread of the Islamophobia phenomenon and intolerance in the UK постельное белье. Immigrants from Eastern Europe, Middle East and South America, are critical of the way in which the media exaggerates about the social contentions between Brits and immigrants from all nationalities.
The reality in their view is that integration and tolerance is evolving, both in Bournemouth and in all of the UK.