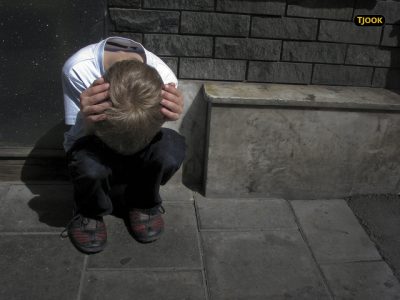 Dorset children are "suffering terribly" from a lack of mental health services, according to local charity leaders.
Mental health charity Dorset Mind states there are currently few services in the area that support children's mental health.
"We've noticed there's a huge gap in provision for young people – there's just not a lot out in Dorset that caters for [children] with mental health difficulties," said Chair of Trustees Chris Price.
Asperger's sufferer Calvin, 15, has experienced this first hand.
"My mum tried several times to get me help through school as she recognised some of my symptoms, such as me being withdrawn at home, secretive, headaches, nausea and low mood,"
"Unfortunately there was no help available due to government cuts and long waiting lists," said Calvin, who is now an ambassador for Dorset Mind.
"We are letting our children down"
Meanwhile the CEO of child abuse charity Acts Fast said counselling services in Dorset are "hugely lacking".
"These poor children are suffering in silence, and they're just not getting the support that they rightly need," said CEO Mandy Gulliver.
"We are letting our children down".
Dorset Mind recently launched its local Youth Service, aiming to develop youth groups and services across the area.
"We've launched an appeal to raise £55,000 which we think will run it for a year, and we're looking to various fundraisers or grants or clinical commissioning groups to support us in doing that," said Mrs Price.
World Mental Health Day at Bournemouth University
October 10th marked World Mental Health Day – an initiative of the World Federation for Mental Health to raise awareness around the world and mobilise efforts in support of the issue.
A series of events to raise awareness about mental health was held at Bournemouth University, using the hashtag #WMHDBU16 on social media.