Not all Dorset schools are doing enough to prevent the problem of bullying, it has been found.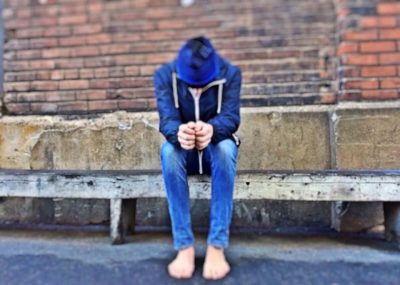 A spokesperson for mental health charity Dorset Mind said more awareness on the issue must be raised in local schools.
"If they could realise the impact it has on people later in life, and the difficulties some have which stems from bullying, they would do even more than they do already," said the spokesperson.
A 2011 survey showed that 35% of children and young people in Dorset experienced bullying that year – higher than the national average.
Kevin, a teacher at a school near Bournemouth, describes the effect bullying has had on some of his pupils.
"I've known students that have come to our school just because they were bullied in their former school," he said.
"One I remember was still really sad and dropped a subject that they liked. They struggle to come out of their shells."
The criticism comes after Bournemouth Borough Council released a survey last week to build a general picture of the quality of anti-bullying services in the area.
Feedback should help the council, in partnership with Bournemouth Youth Committee, improve the level of support available.
'Tell, explain and describe'
Nelly Tournaire, a mother and teacher at Parkfield School in Lansdowne, says she and her colleagues are trained to spot the warning signs in a child's behaviour – such as becoming withdrawn, skipping school and a drop in grades.
"When we have a concern about a child we always refer to something called 'Ted' – that is 'Tell, explain and describe'," she said.
"Once this has highlighted some issues we have to follow protocol and talk to our safeguarding officer – there will always be one in schools."
Nelly, 45, says every school she has worked in is focussed on safeguarding children.
"We wouldn't be in education if it wasn't something we were always thinking about, and the welfare of the kids is paramount for anyone that works in a school."
Is your child affected by bullying? Click here to find support
Click here to take Bournemouth council's survey on anti-bullying services in the area
Dorset Mind youth services appeal