Coronavirus and its impact on the way we watch films
The COVID-19 pandemic has had a drastic effect on the film industry, with cinemas only recently reopening. What impact has this had on our film viewing habits, and what is the future of film in the UK?
It was a Wednesday evening in March when I last went to the cinema. After I travelled to visit my boyfriend we went to see Disney Pixar's Onward. This would be both our last date night, and cinema trip, before the lockdown was announced. It was less than a week before we were told to stay at home and there was a noticeable tension in the air. It felt as though everyone knew what was coming. As two people who love films, we were eager to go to the cinema while we still could. Despite this it all felt rather safe. Sat in the back row, the only others in the room were a dad and his daughter sat several seats away from us.
Although cinemas started reopening on 4th July I made the decision not to go back so soon. However trips to the cinema are something that I sorely miss. Watching such a fun, light-hearted film on the big screen is a memory I am now quite fond of. Since then I have watched Onward again, this time on Blu-ray as part of my lockdown birthday celebrations. The cinema seats were replaced with the sofa, which was shared by the whole family. We still had sweets and popcorn, but it was from the corner shop. When buying the snacks we rushed to the till, always on the lookout for how close-by the nearest person was. It was extremely different from watching the film on the big screen. I was reminded of how drastically things have changed.
Since the first cases were reported in December 2019, the coronavirus (Covid-19) pandemic has wreaked havoc across the world. With 13.4 million confirmed cases and over 580,000 deaths many countries imposed lockdowns to curb the spread of the virus. The streets quickly fell silent as we were urged to stay at home. Non-essential businesses temporarily closed, cinemas included.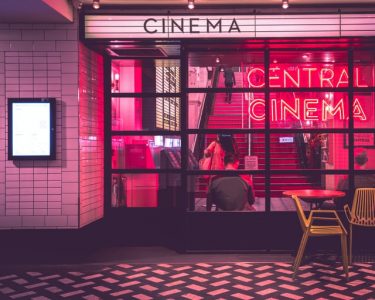 Chains such as Odeon and Cineworld decided to close their doors on 17th March. This was shortly before the Government announced the country-wide lockdown on the 23rd. For over three months cinemas were deserted and there have been few new films released. Those that were have been made available to watch from the comfort of our own homes. Many other highly anticipated releases have been postponed until mid August.
Some cinema chains, namely Odeon and Showcase, immediately started to reopen. However with the lack of blockbuster releases threatening revenue others chains such as Cineworld and Vue remained closed until very recently. Cineworld opened its doors on 31st July. Vue begins its phased reopening on 7th August. The film and cinema industry has changed so much in such a short space of time and the future of cinema-going seems especially uncertain.
The lockdown has also had a huge impact on the amount of free time that people have had. Although restrictions have been slowly easing since May, many people still have not returned to work. It was reported in June that as many as 1 in 4 UK workers had been furloughed. With the Government only recently encouraging us to go out again, it seems likely that many Brits will have turned to the arts to provide themselves with entertainment at home. I spoke to members of the public about their film viewing habits during lockdown to find out how UK audiences have been affected by the pandemic, and how it has changed the way that we watch films.
What types of films are people watching?
The closure of cinemas has had a huge impact of the number of new films that are available to watch. Some studios released films on streaming services, where they are considered premium rentals. However this was largely done with films that had been in cinemas shortly before they closed. Universal and Warner Bros decided to do this with their films. They released The Invisible Man, Harley Quinn: Birds of Prey, and Trolls World Tour on Amazon Video. While Disney released Onward for premium rental, they postponed the release dates of their upcoming summer blockbusters.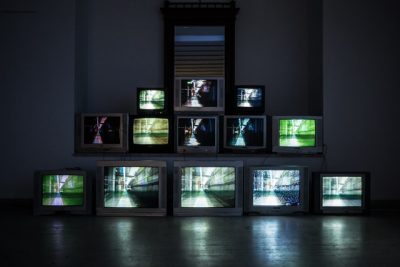 There have not been many new home premieres, but they have been steadily released throughout the last few months. Warner Bros animation Scoob! received a UK release on 10th July.
The fact that new releases remain few and far between begs the question of what people have been watching instead. The results of my enquiries have been extremely varied. Most people have been viewing an array of films, from old favourites to new releases. Some even used the opportunity to catch up on older films that they have wanted to watch for a while.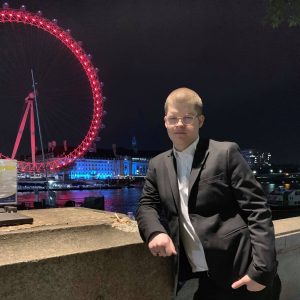 Steve Howell completed a masters degree in physics at Kings College London last year. Unfortunately he has had his graduation postponed because of administrative errors, so has continued working at Specsavers. When the lockdown was announced he was furloughed from his job. He said that he hopes to make a career out of coding, and has been using this extra spare time to hone his skills. In the last few months he has learned new coding languages and has even programmed his own Pokemon-style game. When I asked what his favourite films were he answered with an eclectic mix of About Time, Disney's Hercules, and The Shawshank Redemption.
Watch the video below to hear about the films that he, and others, have seen during their time at home.

Steve noted that he had mainly been watching new things he had not seen before. He did not feel the need to revisit films he had already watched. Many of the films he discovered were Oscar nominated dramas. He specifically mentioned Nightcrawler, starring Jake Gyllenhaal, and Lost in Translation with Bill Murray and Scarlett Johanssen. The latter was a film that he found especially intriguing.
"That was probably the artiest film I've ever watched", he told me. He pointed out that the story was completely different to the films that often come out of Hollywood. This is because it is a simple tale of two people meeting in a foreign country.
"The pacing is very different to anything I've seen before and there was no crisis. It was just two people in Tokyo for the week who end up connecting on a very human level". – Steve Howell.
Steve is one of many people who used their time at home to discover new films. I conducted a small study into peoples' film viewing habits during the pandemic. The results show that there is a fairly even split between those who were watching films that were new to them. Twenty three percent found themselves watching brand new films. Meanwhile twenty seven percent have been seeking out older films that they have not seen before.
Like Ruby, most people indicated that they were watching a variety of films, old and new. However it seems that many were enjoying titles that are familiar to them. Forty one percent of respondents said that they were often returning to old favourites.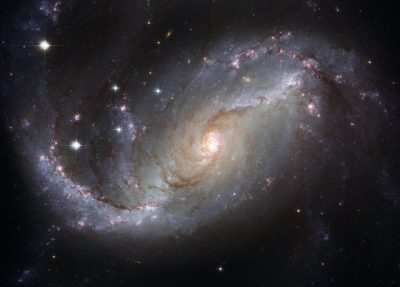 In terms of exactly what films were being viewed, there are too many examples to write. Each person seemed to be watching something completely different from the last. Answers ranged from genre films like The Lord of the Rings and Spider-Man: Far From Home, to the works of specific directors like Quentin Tarantino and Netflix blockbusters such as Spike Lee's Da 5 Bloods. It just goes to show that even with cinemas out of action there is still a vast array of films available to us.
Despite this there are people who have found themselves watching fewer films during this time. Paul Horsley, an avid fan of art cinema, graduated with a degree in Film Studies last year. However he told me that he had only watched two films over the last few months. He says that the time he spent studying film is behind his lack of enthusiasm.
"Having done it for 3 years as a university course I think I just felt completely burnt out". – Paul Horsley
Instead of film, Paul says that he has been watching a lot more TV. This is not just because he is tired of films, but also because of their longer runtime. "I feel like I haven't got time for that, which is ridiculous because I have nothing but time".
Sylvia Young, a pensioner from Bournemouth, found herself in a similar situation. She said that she usually watches films with other people as a social activity. Being unable to have visitors has meant that she has filled her time in other ways.
"I haven't watched anything really because my son used to come over once a week, and we'd watch a film. Or the grandchildren would come over and we'd watch a film. But now we're meeting people outside we haven't done any of that". – Sylvia Young.
Like Paul, she said that she had spent more time watching television series out of convenience. However, their experience of watching fewer films during lockdown is a rare one. In our study only one person said that they had hardly watched any films during this time.
It is no wonder that film fans have been turning to older films to keep them entertained. The pandemic has affected the film industry on every conceivable level. For us film fans this has left a void where exciting new releases used to be.
How has coronavirus affected the production of new films?
Despite the slow reopening of cinemas it could be some time before we see new films being regularly released again. Coronavirus has affected not just the films that are due out soon, but also films that are still being made.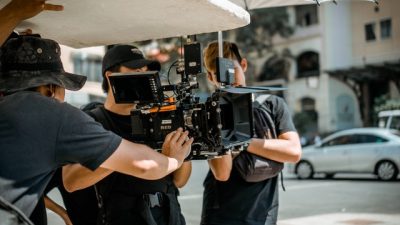 In March Deadline listed all the films that had to delay or stop production because of the pandemic. The list includes over thirty films, most of which are being produced by big studios. These included films from popular franchises like Mission Impossible 7 and Marvel's Shang-Chi and the Legend of the Rings – both big blockbusters guaranteed to bring in large audiences.
This has also affected films that were in the pre-production stages. The third installment of the Wizarding World saga Fantastic Beasts was due to start filming in London on 17th March. It has now been delayed. So far they have not provided us with a new date.
The uncertainty caused by the pandemic has led to difficulties for many studios. Especially when it comes to deciding on new release dates for their blockbuster films. For a long time it seemed that Christopher Nolan's highly anticipated Tenet would herald the reopening of cinemas. It certainly seemed that way given its 17th July release date. The date was however moved to 31st July, and later shifted again to 12th August.
The changing release dates of films coming out this summer have created a sense of unease for studios and audiences. The constant postponements indicate that many films might be pushed back multiple times. This could lead to a lot of disappoint for eager fans. It also seems to have left studios unsure of when to schedule the releases of their big films.
This problem has been made considerably worse by the fact that these studios are mainly located in the USA. When it comes to their films Hollywood studios tend to prioritise their domestic audience and box office. America currently has the most Covid-19 cases and deaths in the world, and as a result their cinemas are not expected to open anytime soon. In fact, a market analyst predicted that they would remain closed until mid-2021.
This has caused concerns especially for Bond's 25th outing No Time To Die. Bond was the first Hollywood blockbuster to delay its release, shifting from March to November 2020. However the uncertainty caused by coronavirus, in the USA in particular, has apparently led MGM and Universal to rethink this. On 17th July it was reported that these studios were considering delaying the film further until Summer 2021.
Sony decided early on that many of its high profile releases should be moved to next year. Ghostbusters: Afterlife and Morbius starring Jared Leto have both been given dates in March. Tom Holland's Uncharted has moved even further, from March to October due to filming being delayed. It seems like there are lot of films we will have to wait longer than expected to see.
The news is not all doom and gloom, though. As countries see their coronavirus cases falling and their lockdowns are slowly eased, the cast and crew of several films have been able to return to filming locations. Jurassic World: Dominion restarted filming in England in July. At the end of June Keanu Reeves was seen in Berlin on the set of The Matrix 4.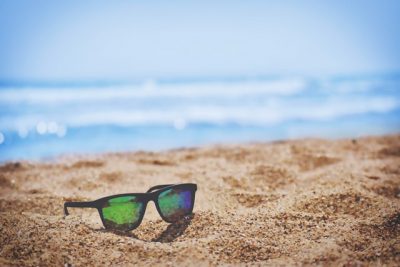 Even though there is a noticeable lack of new films being released at the moment, it is looking like the Spring and Summer of 2021 will be jam-packed full of exciting new releases. We will be spoilt for choice as studios compete to recoup lost profits in one big blockbuster Summer.
In the meantime, it is clear that audiences are content to discover old classics, take comfort in their old favourites, and make the most of what Netflix has to offer. It is even possible that the biggest film of the Summer could be a Netflix Original film. This comes in the form of Charlize Theron's immortality action flick The Old Guard. The film has already entered the list of top ten most popular films of all time on the streaming service.
On 17th July, when the film had only been out for a week, Netflix made the announcement via Twitter. "THE OLD GUARD is breaking records! The Charlize Theron blockbuster is already among the top 10 most popular Netflix films ever – and Gina Prince-Bythewood is the first Black female director on the list.", they said.
This shows that during the pandemic the already immense popularity of streaming services has only grown. The success of Netfix's action films and the increasing number of renowned directors who choose to make films with them prove this point even further. Cinemas are off to a slow and uncertain start with no new films. Meanwhile streaming services are racing ahead with their own content. It is feasible to question whether streaming may be the future of the way that we watch films.
Has streaming taken over as our main method of film viewing?
Since Amazon Prime Video lauched in the UK in 2011, with Netflix following in 2012, streaming services have become a cultural phenomenon. They have completely shaken up the media landscape. The success of these first two services has lead to various new streaming platforms being founded over the last decade.
Streaming is now so popular that most of my friends and family subscribe to multiple services. Almost ten years after Amazon Prime Video launched, there is now so much to choose from. There are services dedicated to the content of certain TV channels, like HBO Max. There are also more niche ones for fans of certain genres such as Shudder, the platform dedicated purely to horror. Newer services, like Sky's NowTV, have even made streaming that works for those who are put off by subscription fees. Instead of a monthly payment, you can make a one-off purchase of a pass that lasts for a set time.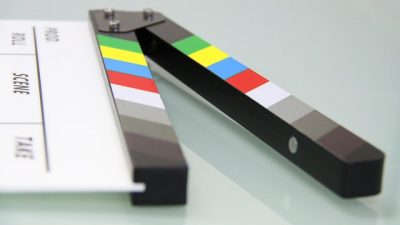 The idea of paying a small subscription fee each month in exchange for access to a wide variety of films and series is an attractive prospect for many people. Netflix do not release figures showing how many films and programmes are available on their service. However an unofficial site that tracks its content claims that there are currently (as of 19th July) 6,289 things available to watch. Showbiz CheatSheet found that in 2019 there were 371 Netflix Original films and TV shows released on the platform. This was an over fifty percent increase compared to 2018. It is clear that streaming services are boosting their popularity with an increasing amount of original content.
As of July Netflix has over 190 million subscribers, and 13 million of these are from the UK. This means that almost one fifth of the UK population has a Netlfix subscription. Even new streaming services like Disney+ have gained customers at a rapid pace. It launched in November in the US and on 24th March in the UK. So far it has gained over 50 million subscribers. 22 million of these signed up during the lockdown, between February and April.
Other streaming services have not released figures on their increase in users, but the chart below shows how the lockdown has improved business for Netflix and Disney+.
The increase in the number of people using streaming services during the last few months shows that the pandemic has had a noticeable effect on how we are viewing media content. More of us seemed to turn to using these platforms during our time at home. To find out if this was what most people had experienced, I again spoke to the general public to find out their most-used method of film viewing.
Scott is a huge film fan and has a considerable collection of DVDs and Blu-rays at home. Recently he has found that he does not watch them very often. He said he wishes he used more physical media as he is aware of its declining popularity and sales. "As much as I would rather say it has been physical media, it has been streaming purely because of the convenience", he said. If a film that he owns is available to stream he says that he streams it because it is easier. One example of this is Woody Allen's Midnight in Paris.
"I've had that on DVD I think for about 9 years.I never got round to watching it. I saw it was on Netflix in HD so I watched it there", he said. 
Frank added that he especially enjoyed the novelty of the newly released Disney+. During the lockdown he has used it to watch all of the Disney Classics and Pixar films. He said that binge-watching the entire series was both fun and challenging.
"I went from Snow White all the way to Frozen 2 and thought I'd keep it going with the Pixar movies, Toy Story to Toy Story 4. That was a lot of fun, and quite a strange and satisfying relief when I got to the end!" – Frank Hussey.
Based on the conversations I have had with people, the experiences of Scott and Frank seem to be quite universal. Most people said that they used streaming platforms to watch films, and only watched physical media if a film was not available to stream. For the majority of my interviewees it was easier to watch a film on one of these services. This was true even if they also owned a physical copy. The exception to this rule was when the film in question had multiple versions, like an extended edition or directors cut.
Justin, a massive fan of fantasy films, said that he had been feeling nostalgic and therefore had watched some films from his DVD collection, including The Lord of the Rings trilogy. This was mainly because the versions available to stream are the theatrical cuts. He said that he prefers the extended editions. This is because he feels as though scenes are missing when he watches the standard films.
Justin has also watched other films like Eragon, "to get that fantasy fix", he said. After enjoying Joker in the cinemas last autumn he also sought out more films starring the actor Joaquin Phoenix. These viewing habits, alongside Frank's Disney binge-watching, create part of a larger, interesting pattern I noticed about peoples film watching methods during lockdown.
Several interviewees have said that they have been watching films that were part of a series, or a particular genre, or were linked by a specific actor or director. It seems that when people have time to rewatch films they prefer to watch things that can be grouped together and worked through in a methodical manner. It is unclear why this is, but it might just be a by-product of having an increased amount of free time because of being furloughed or working from home.
Despite the release of home premieres such as Harley Quinn: Birds of Prey and Scoob!, rentals have not been popular. In fact, most people said that they did not rent any films during the lockdown. This was mainly for financial reasons. Several people said that they would not pay extra money to watch something when they already pay for a subscription that provides them with lots of other films to enjoy. Scott and Justin were the exceptions to this, as they found themselves wanting to watch particular films and were willing to rent them.
Our survey also confirms that streaming services have been the most-used method of watching films. Almost three quarters of people said that this was how they chose to view films most of the time.
Have home premieres been a success for the film industry?
While rentals and home premieres were not popular with our interviewees, they have played a key role in entertainment during the lockdown. It is hard to tell exactly how popular these films have been as neither the streaming platforms nor the studios release any figures regarding profits or viewership figures. However certain data shows that of these home premieres, we are watching animated family films the most.
Universal's Trolls World Tour has remained in Amazon Prime Video's best sellers list since its release on 10th April. The Scooby-Doo origins tale Scoob! also remains firmly in the top ten. This is a good indicator that digital rentals of family films have been, and still are, popular.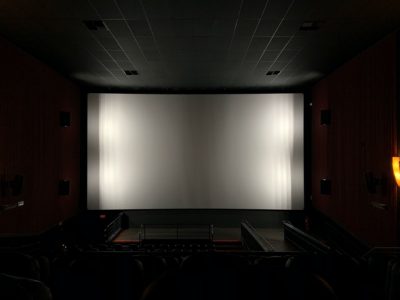 In fact, some studios claim that these home premieres have been a great success. They say that in some cases sales have outdone the box office profits of previous films. This was the case with Trolls World Tour. Universal Studios told the Wall Street Journal that in the first three weeks of release the film had five million viewers and had grossed over $100 million. They said this was more revenue than the first Trolls gained when it ran in American theatres for five months.
The apparent success of home premieres could have major implications for the future of cinema. In the Wall Street Journal article, NBCUniversal CEO Jeff Shell said that home releases had proven lucrative enough to consider releasing films in cinemas and as premium rentals simultaneously. This would lead to audiences being able to see brand new films at home. However it would also put companies like Amazon in direct competition with cinema chains. On top of that, it is a huge change to the way that film releases have always operated.
Under normal circumstances, there is a twelve week period where newly released films are shown exclusively in cinemas. This is known as the theatrical window. After this films are then able to be released on VOD (Video on Demand) services and as physical copies. This has not been the case with films released during the pandemic as cinemas are closed, but to do this going forward despite their reopening threatens not just their profits, but their existence.
The comments made by NBCUniversal's CEO caused a lot of tension between the studio and cinema chains. Both Cineworld and AMC, who own Odeon in the UK, said that they would boycott the studio's films if they did not respect the theatrical window.
A representative of Cineworld released a statement on 29th April. They said that they were confident in the cinema industry's current business model, pointing out the record $42 billion that was grossed last year. "Cineworld's policy with respect to the window is clear, well known in the industry and is part of our commercial deal with our movie suppliers", they said.
"Universal unilaterally chose to break our understanding and did so at the height of the Covid-19 crisis when our business is closed." – Spokesperson for Cineworld.
Since then AMC have said that their relations with Universal have been positive. However the studio has not backtracked on its comments and AMC have not yet booked any of their films.
It is clear that we have become increasingly dependent on streaming platforms for our entertainment during the lockdown, and the pandemic has put a lot of strain on the previously growing cinema industry. While home premieres have been useful during this time, and could provide more choice in how we watch films in the future, it could also pose a threat to the income of cinemas and our ability to watch films on the big screen.
This is still entirely dependent on the future business choices of big studios like Universal. But for now it looks like streaming platforms have overtaken every other method of film viewing, including cinemas. But whether this will be the case long-term remains to be seen.
Cinemas are open, but are many people returning to them?
Cinemas were able to reopen from 4th July. Dubbed 'Super Saturday', this was also the date that pubs were able to reopen their doors to customers. With no new films releasing until later this year, cinemas did not have quite the same appeal.
Although Odeon and Showcase cinemas immediately opened their doors to welcome us back, other chains have chosen to remain closed until the release of highly anticipated blockbuster films such as Disney's Mulan. Cineworld opened on the 31st July, and Vue is planning a phased reopening from 7th August. With only select cinemas open, it is unclear whether the industry in the UK can succeed financially while the pandemic is still ongoing and American cinemas remain shut. 
I have been part of Showcase cinemas' membership scheme for quite a while, and on 20th June I received an email from them announcing their upcoming reopening. "We've been busy preparing for the reopening of our cinemas – including all safety and social distancing measures that will be in place when we open our doors to you again. Our top priority always has been, and always will be, the health and safety of our guests and employees", they said.
While cinemas have said that they are doing everything they can to prioritise the health and safety of customers, is it enough to make people want to go back despite coronavirus?
Before the reopening opinions seemed quite split on whether going to the cinema was a sensible idea. In June Twitter user Anothermillenialreviewer asked his followers whether they would be going back to the cinema in July. The poll was answered by almost four hundred people. The result was nearly 50/50.
Are you going back to the cinema in July?

— Anothermillennialreviewer (@AnothermillennR) June 9, 2020
More recently I asked people how they felt about returning to the cinema within the next month. Their answers were more consistent than the results of the poll. Most people would not feel comfortable going back so soon. Time and again when I asked this question they said that they were concerned about the ongoing pandemic and ultimately would not go back because they were worried about their safety. Watch the video below to hear what they had to say.
Living in London, Steve is understandably concerned about going out for unnecessary activities. London was the first place in the UK to record a case of Covid-19. It also had the most infections at the peak. Because of this, he is cautious when it comes to going out. The number of people that could be sat in a cinema screening makes him feel particularly uneasy.
Steve has also read various news articles about the number of coronavirus cases that are asymptomatic. This is where people have the virus but are completely unaware of it. "I don't want to be sat in a room for two hours while there's still infectious people walking around, and they don't know they're walking around with it", he said. "I'd rather stay at home!".
Sylvia, who usually watches films with friends and family, is concerned for the same reasons as Steve. However her and her husband are also trying to stay away from enclosed spaces because of their age. They are both in their 70s and are therefore at a higher risk of becoming seriously ill with Covid-19.
The main concern for most people I spoke to was the was number of cases. The general sentiment was that there were still too many to consider going to the cinema. This was reflected in the results of my study. Seventy percent of respondents said that they would not plan to go to the cinema within the next month.
As you can see from the chart, ten percent said that they would go back within this time frame. For some people, like Callum, this may be because they have been working throughout the lockdown and social distancing measures are familiar to them. Others are simply confident that the safety measures put in place are adequate enough for them to feel safe.
Callum has been working throughout the pandemic as a supervisor at small supermarket chain Home Bargains. He has been working for them since he left college at 18, and is now 22. While we were talking about his experience during lockdown he said that the pandemic has made him rethink his priorities. He is used to social distancing measures because of his work. Despite the pandemic and social distancing, he thinks going places like pubs and cinemas is worthwhile. He said that as he has been working throughout the pandemic, he should also be able to have fun.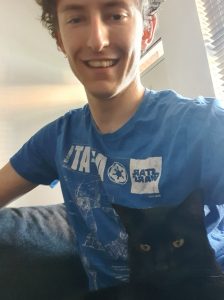 Since the lockdown has been easing Callum has taken a step back from his stressful job. He has also spent more (socially distanced) time with friends and decided that he wants to train as a paramedic. "I've really been thinking about what I want to do recently", he told me. In a sense the pandemic has had a positive effect on him, as it has encouraged him to think about his future and doing the things that make him feel fulfilled. He has no problem with going out to enjoy the films that cinemas have to offer, but said that he has not been yet.
I also spoke to Kieran Baber, who works in administration. He has been working from home since the end of March. I asked him over the phone about what he has been watching during the lockdown, and how he feels about seeing a film on the big screen. Over the last few months he found himself revisiting several films by Quentin Tarantino. He added that he loves cinema and would definitely go back when he has the chance.
"As long as there's all the safety measures and good social distancing then it's not a problem at all". – Kieran Baber
What safety measures do cinemas have in place?
Odeon has been slowly reopening their cinemas since 4th July, with the last few sites opening on 16th. Before their reopening they gave details of their 'enhanced' safety measures. These included more empty seats in auditoriums to allow for social distancing between groups, staggered showtimes, and contactless payments. The statement also placed emphasis on the increased cleaning and the training of their staff on safety measures. Their staff would be equipped with full PPE, "including face coverings and gloves", the document said.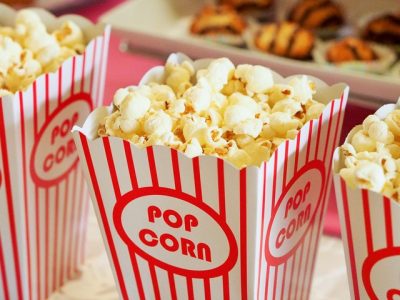 The matter of face coverings has been the most controversial topic when it comes to cinema safety measures. Cinema staff are required to wear them when working, but they initially were not compulsory for customers. The guidelines set out by the UK Cinema Association say that they are not necessary for staff or customers.
"The evidence suggests that wearing a face covering does not protect you, but it may protect others if you are infected but have not developed symptoms.", they said.
This guidance was published on 10th of July, but is already outdated. The Government ruled that as of 24th July it would be compulsory for us to wear face coverings in shops. They were already required on public transport as far back as June.
Face coverings are not required in pubs, cafes or restaurants, due to customers needing to eat and drink. Until recently cinemas were also not included in the rules. However the Government announced on 31st July that they would be compulsory in museums, galleries, places of worship and cinemas. These rules will come into effect on 8th August.
This news will be welcome to cinema staff, who were displeased with the cinemas approach to face coverings. Before their opening date was postponed to 31st July, Cineworld had planned to open its cinemas without making face coverings compulsory for customers. Cineworld Action Group, made up of the cinema chain's staff, started a petition campaigning for them to rethink this decision. Only through Government intervention have their complaints been acted on.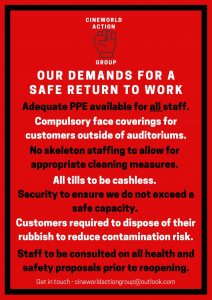 The group says that Cineworld staff had not been consulted or briefed on safety measures. They also say that the conditions they were expected to work in would have been unsafe. On 26th June, they released a list of demands. These included making PPE available for all staff, adequate staffing levels, and of course compulsory face coverings for customers.
Cineworld Action Group had been trying to get certain areas of cinemas to be included in the new guidelines. "With the announcement that face coverings will be made in shops in England from the 24th we are pushing for this legislation to to apply in retail areas within cinemas as well as in foyers, corridors and toilets where social distancing will be harder to observe", they said in a tweet.
Before the change in face covering rules I also contacted Odeon. I asked if their policy surrounding face coverings would change in light of the new rules for shops. They did not respond.
The attitude of cinema chains towards face coverings was a big issue for the people I interviewed. Many concerns about safety measures stemmed from the idea of being sat in a room with many people for an extended amount of time. For those who were strongly against going back to the cinema, those people being maskless made the prospect even worse.
Now that the rules surrounding face coverings in cinemas have changed, some of these people may feel more comfortable. For Sylvia Young the idea of sitting with a face covering on for hours makes the idea even less appealing.
As I discovered that so many people were against going back to cinemas in the UK anytime soon, I found myself wondering how the industry was doing in other countries. I contacted a Norwegian friend, Michael Lausen Termine, to see how he felt about going to the cinema where he lives.
Norway went into lockdown earlier than the UK, with everything shutting down from 14th March. Cinemas were allowed to reopen from 8th May after being closed for almost two months, but with strict social distancing. A fifty-people-per-screen rule was put in place and every other row is required to be empty.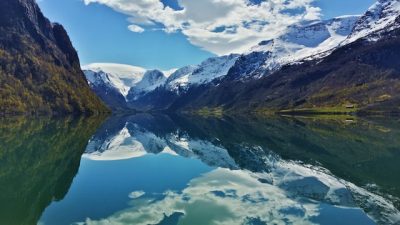 Michael has been to other places, like the barbers, since they reopened. He also said that he would not have a problem going to the cinema. Like the UK, Norwegian cinemas are also facing a lack of new releases, but are showing other films in the meantime. "If something I wanted to watch came out in the cinema I would watch it there, but nothing new is coming out", he said.
Coronavirus has had a much smaller impact in Norway than it has here in the UK. Just over nine thousand cases have been detected. The fact that they locked down earlier than we did and had drastically fewer cases most likely explains Michael's more relaxed attitude towards going to the cinema.
However it seems that for now cinemas in the UK are not proving popular with the public. For most people, there are just too many safety concerns for it to be worthwhile. The wariness of the general public, combined with the lack of new releases and popularity of streaming is very concerning when it comes to the future of cinema. Hopefully the release of Summer blockbusters will help them to overcome the challenges that they face in the coming months.
Will most people start going back to cinemas in 2020?
While most people I spoke to would not consider going back to the cinema within the next month, opinions were a lot more split when asked if they would go later in the year. With the pandemic still an ongoing issue, it is near impossible to be able to tell what might happen in the next few months. The cinema situation could still change drastically. There could be increased safety measures, the release of new and exciting films, or the opposite with more films being delayed. It would not be too dramatic for me to say that quite literally anything is possible.
While American cinema screens remain dark, the big Hollywood film studios are having difficulty provide clear-cut, set-in-stone release dates. As I mentioned before, one of the films that has suffered at the hands of the U.S Covid-19 outbreak is No Time To Die. Originally set to come out in November, a Summer 2021 date is now being considered. However amid this uncertainty there are still some big blockbusters that have a 2020 release date (at least for now).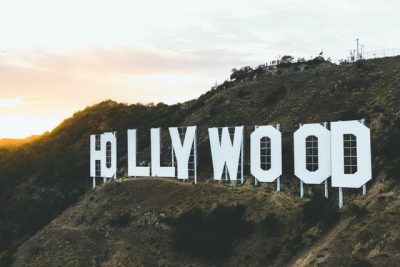 Disney's Mulan, a more culturally appropriate live action remake of the 1998 animation, was originally moved to 24th July. At the end of June it was reported by Variety that the release date had shifted again, this time to 21st August. The studio is also set to release Marvel's Black Widow, a Natasha Romanov origins tale, on 6th November. Black Widow's date shows no signs of changing anytime soon, but it was recently reported that Mulan has been delayed indefinitely. Disney's co-chairmen Alan Horn and Alan Bergman said that the studio would remain flexible with their release schedule given the circumstances. This just reinforces exactly how tenuous the release dates of new films are, and what a precarious situation cinema is currently in.
As there are no new films coming out until mid-August at the earliest, cinemas have been trying to entice us back by showing a variety of other films. They are currently showing a combination of features that had a cinema release pre-pandemic and classic films that we adore. A press release from Odeon said that their showings include "1917 and Empire Strikes Back, re-released in 4k for its 40th anniversary, to give guests much needed escape and big screen immersion, just in time for the summer holidays."
Re-releases of classic films are how most cinemas are currently hoping to lure us back while new films remain absent. Showcase are screening both classics and family films. They were clearly planning to pick up business once the schools broke up for the Summer. On their website, tickets are available for family-friendly fare such as Onward and Sonic the Hedgehog, as well as high-profile classics like Back to the Future and The Lord of the Rings trilogy.
While Hollywood blockbusters like Mulan have been postponed until the pandemic eases, smaller companies are helping to keep cinemas afloat this Summer with lesser known films. Film Stories reported that Altitude Films, a UK distribution company, has released features including Black Water: Abyss and Stage Mother. These have both been playing in cinemas throughout July.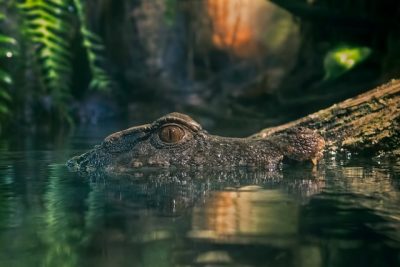 These films may not have the same level of hype and excitement behind them as big Hollywood productions, but in their absence they are sure to provide us with a thrill (and maybe introduce us to new kinds of films). Black Water: Abyss is a killer croc thriller, where a group of friends exploring remote caves in Australia become trapped by flood water and encounter a group of bloodthristy crocodiles.
These films may not just help cinemas during this difficult time, but also encourage us to broaden our horizons when it comes to the types of films that we watch. So many people default to watching franchise and other big budget films, mainly because these are better marketed. It is often near-impossible to find which lower budget indie films are playing. It usually takes research to find out they even exist. With Hollywood blockbusters off the table until later in the year, more people might be encouraged to watch films that are out of their comfort zone.
Cinemas are clearly making a lot of effort to entice us back. Especially during what has undoubtedly been a remarkably difficult year for their industry. Is it enough to make most people want to go back before 2021? To answer this question I asked several people which films they were looking forward to the most. More importantly, I asked if they were excited enough to see them on the big screen. Here's what they had to say.
As a former film student, it is perhaps unsurprising that Paul said that he especially wanted to watch the new Wes Anderson film, The French Dispatch. The film was originally meant to premiere at the Cannes film festival and receive a wide release in July. The festival was however cancelled because of coronavirus. Starring an ensemble cast including Benicio Del Toro, Tilda Swinton, and Frances McDormand, the film is now delayed indefinitely. When we spoke more about the blockbusters coming out this year I brought up Black Widow, but Paul was considerably less fussed.
"The Marvel films, I could leave those. I have seen them, but I go with my friend to see them. I wouldn't go on my own because I just don't have that much interest in it." – Paul Horsley
The answers I heard from the interviewees were extremely varied. Justin had a completely opposite view to Paul. Since the first Avengers came out in 2012, he has been to see almost every Marvel film at the cinema. He responded to my question immediately, and with a lot of enthusiasm. "Black Widow is a must", he said. "I've got to see that".
In terms of the films that people were notably excited by, blockbusters came up the most often. No Time to Die proved to be popular with my interviewees and they said that they were disappointed at the idea of it being delayed even further. Callum previously told me that he was looking forward to going back to the cinema, and said that he would happily go to see Black Widow, No Time to Die, and Mulan. "I would definitely go to see Marvel films. I was looking forward to the new Bond film before that got delayed, and I'd probably see Mulan", he said.
He also told me that he would like to see some of the classic films that cinemas are currently showing. The majority of the people I spoke to were not happy to return to the cinema within the next few weeks, so Callum was the only person who said that they would go to see these classics on the big screen.
"The cinemas near me keep advertising older films, like the original Star Wars. It'd be nice to maybe watch them on a bigger screen." – Callum Goslan
While many people said that there were films they were excited by, for others cinema was the last thing on their mind during the pandemic. This was the case for Steve, who said that he does not tend of keep up to date with what films are coming out later in the year. "I see the advertising campaigns when it's a lot nearer to the time. I'll see it on the side of a bus and it'll be coming out in two weeks" he said. "But there's nothing that I'm looking forward to in, say, November".
This is a view that is shared by Kieran, who said that because of the pandemic there has been a lot of other things going on. As a result he has not been able to keep up with which films are coming out in cinemas.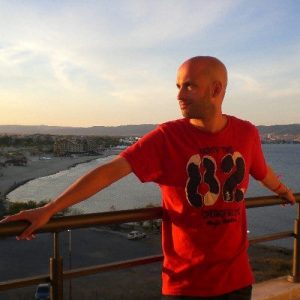 Most of my interviewees did not feel this way, and definitely had films in mind that they were enthusiastic about. The answers they gave were extremely varied, but blockbusters like Black Widow, No Time to Die and Mulan came up the most often. Most of these people were completely fine with, if not excited about, returning to the cinema later this year. Most were working under the assumption that the pandemic will have died down by then.
Scott did not share this sentiment, however. He said that he would not feel comfortable going back until at least six months time, and is waiting until the Covid-19 pandemic has 'progressed' to a point where there a few enough cases for him to feel safe. Being asthmatic, Scott has been relatively cautious about going out over the last few months. He lives near Bournemouth town centre and went for walks along the seafront during the lockdown. Now that the beach is becoming increasingly popular and crowded the time he spends outside is mostly at his allotment, where he gets to see his parents from a safe distance.
Scott's wariness of going back to the cinema may well stem from how closely he followed the lockdown rules. He has clearly thought hard about the places he feels safe going to. He was the only interviewee I spoke to that said they would not go to the cinema until 2021, making it seem likely that most people would be back later in the year. But the data I gathered through the short study I conducted paints an entirely different picture.
Almost half of the people surveyed said that they would not return to cinemas at all this year. This survey only had a small number of participants and therefore does not represent how the general population may feel, but still provides an incredibly negative prediction for the success of cinemas in 2020. For the UK industry, our feelings of trepidation about going back to the cinema are as much of a problem as the lack of new releases from Hollywood. Combine a reluctant audience with a lack of films for them to see, and potentially you have a recipe for disaster.
It seems that the only way to avoid the decline of cinema is for Hollywood studios to change their attitude towards the release dates of their films, which are most likely postponed because of the closure of American cinemas and the resulting drop in box office revenue. But it is impossible to say whether this will happen. At the moment it is simply crystal clear that the film industry, and cinemas, are at the mercy of Covid-19.
What might be the future of cinema in the UK?
I have said before how unpredictable the future of cinema is at the moment. Until the pandemic subsides things will likely continue to be this way. Currently the facts regarding cinema openings and release dates seem to change on an almost daily basis. In fact since I have been writing this article there have been new announcements that have greatly affected cinemas and how they might continue to operate in the future.
On 20th July Christopher Nolan's highly anticipated thriller Tenet was removed from Warner Bros' release calendar. The film had already had its release date changed several times, and was set to come out on 12th August. The studio has now confirmed an official new release date, with the film coming to our cinemas just a little bit later than expected on 26th August. They are hoping that most American cinemas will be open in time for a September release in the US. The postponement was again because of the surging cases of Covid-19 in America, with California, Florida and Texas all experiencing more cases of the virus. In New York City, one of the places worst affected by coronavirus in the US, cinemas are still not allowed to reopen.
This further delay to the film has been followed by the postponements of various Hollywood films. The change to Mulan's release schedule was announced on 23rd July, with a new date yet to be confirmed. Top Gun: Maverick and A Quiet Place Part 2 soon followed suit and have now been moved to 2021.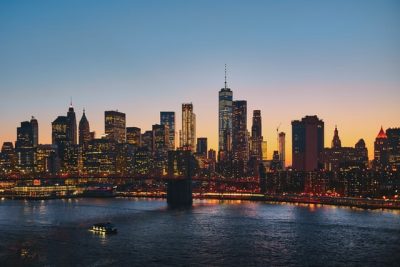 As the list of Hollywood blockbusters releasing this year dwindles, so do the chances of cinemas being able to recover from the drastic impact the pandemic has had on them. Studios are most likely waiting for American cinemas to reopen, as they consider the U.S market to be their largest. The places with the most cases, and where cases remain high, are also integral to the movie-going industry in the US. This includes New York City and Los Angeles.
However it was revealed in a recent article for Variety that for most big studio films between seventy and eighty percent of their box office earnings came from international cinemas. As a result cinema chains in the UK and elsewhere are being left behind purely because of the studios' opinions on the importance of the US box office.
For the venues that still have not reopened these changes to release dates have had a drastic impact on when they choose to reopen. Whether they opened at the end of July or in August depended entirely on upcoming releases. Vue's CEO Tim Richards told Variety that they will have to consider how many films have been delayed before making the final decision to reopen. They have now decided on a phased reopening throughout August. While other chains are currently showing re-releases of classic films, Richards points out that this is not an effective long-term strategy. 
Warner Bros seem to agree with this assessment. Despite removing Tenet from the release calendar temporarily, they have plans to release the film in a different way. The studio's aim is to benefit cinemas and audiences, while taking the reality of the ongoing pandemic into account. This kind of release is unconventional compared to the traditional day-and-date blanket release that films usually receive.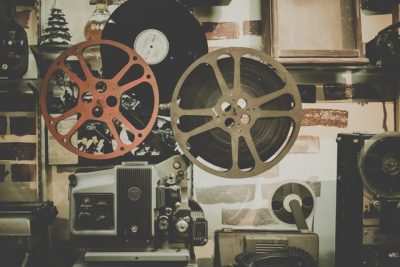 A staggered release is being considered by the studio, with the film opening in cinemas as and when they are allowed to open in their respective countries. This approach comes with a set of problems of its own, but more importantly it gives cinemas outside of the US a fighting chance to lure us back and recover from the damage the pandemic has done. If the approach is successful it is likely that other films will follow and the industry could recover much sooner than with the previous approach of waiting for America's Covid-19 recovery.
One of the main concerns about a staggered release is piracy and the likelihood of spoilers being spread to countries that have not been able to see the film yet. Tenet has been deliberately shrouded in mystery since it was announced. We know very little about the films story. Excitement for the film has been built around the fame and artistry of Christopher Nolan and the talented cast.
With the films appeal being built around mystery and surprise, the possibility of piracy and spoilers could be devastating. Would we still want to see the film in the cinema if a version was available online? What if we already know what happens and the air of mystery is gone? This, and the accompanying financial loss, are what concern Warner Bros about a staggered release.
If this form of release is financially successful and film-ruining spoilers are avoided, it is entirely possible that this will be the way films are released for the foreseeable future. At least this would give our cinemas the opportunity to recover faster from the effects of the lockdown.
During the conversations about the cinema that I have had with the interviewees it has become apparent that many of them still do not want to return to cinemas while there is a risk of Covid-19 spreading. While the issue of having no new films to show may be solved by staggered releases by the end of August, this is not so helpful if hardly anyone is willing to see them. With half of the study participants saying that they would not return to cinemas until 2021, the issue of having few films to release is only half of the problem.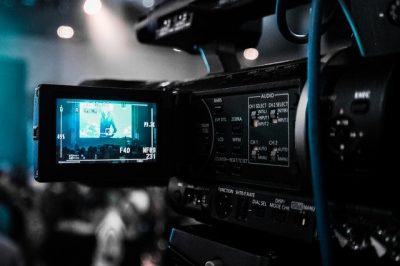 As most people raised the topic of safety concerns when asked about the cinema, I decided to catch up with the people I spoke to to see if any of them had actually been to see what it is like. Considering most were strongly against returning, only Callum had done so. He went to see Star Wars Episode V: The Empire Strikes Back in 4k, and said that the cinema staff took social distancing very seriously. As he had been working throughout the pandemic he was used to social distancing measures and going out during these uncertain times. He said that if he could go to work everyday during the pandemic then he was not worried about having fun on the occasional cinema trip.
I asked Callum to explain what his cinema experience was like. Listen to the audio below to hear what social distancing measures were in place, what Callum thought of his trip, and whether he recommends going to anyone who is unsure.
While there are so many social distancing measures in place, Callum said that the overall cinema experience was worthwhile and not overly different once you are in the auditorium.
"The viewing experience itself is really not any different", he said. 
Callum went to see the film at the BH2 Odeon in Bournemouth. He said they had implemented a one way system around the cinema. Instead of entering and exiting the same way, the exit was through one of the fire escape doors. This prevents customers from doubling back on themselves. Most of the procedures that Callum described were on the list of measures provided by Odeon's PR team. Others go above and beyond what the cinema chain said it would do to enforce social distancing.The one way system, for example, is an extra measure that was not included in their statement.
It is clear that while most people feel uncomfortable going back to cinemas streaming platforms will continue to thrive. It also looks as though we might see many more blockbuster films going to Video-on-Demand. The stalemate between Universal Studios and AMC (the chain that owns Odeon in the UK) has finally been broken. It was announced on 29th July that a compromise has been made about the traditional theatrical window of twelve weeks. Cinemas will now be able to show Universal films exclusively for seventeen days before they will be available to rent.
This could have huge implications for cinemas in the future if more studios decide to do the same. This is also a sign that studios are recognising the potential of streaming platforms. The pandemic has shown that streaming makes films accessible to a wider audience. If this approach proves popular it could be effective for both cinemas and streaming platforms. Cinemas do not exactly benefit from this arrangement but they do maintain some amount of exclusivity. This ensures that fans who are desperate to see films as soon as possible still flock to the big screen.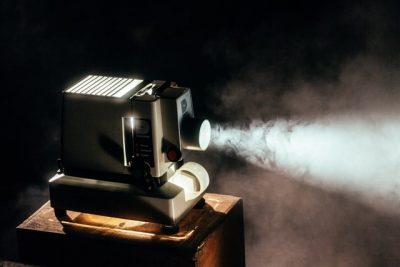 Nonetheless this proves that there has been a huge shift in the way that we watch films. We are clearly moving away from cinemas and towards on-demand viewing on streaming services. Considering the agreement between AMC and Universal, new releases coming straight to our homes might become a regular occurrence. However it is unlikely that a big box office hit will go to streaming after such a short time. The studio said that if a film is performing well in cinemas they will wait a bit longer before making it available digitally.
With the amount of people unwilling to go back to the cinema this year, I decided to see how much its popularity had decreased. I compared the UK box office takings from July this year with the stats for July 2019. Much of the difference in the figures could be down to the lack of new films or the fact that some cinema chains have not been open. Social distancing has also meant smaller audiences and fewer people feeling safe to go to the cinema at all.
Coronavirus has had a devastating impact on cinema, and it shows in the difference in box office figures. The amount taken on the weekend of 17th-19th July 2020 is staggeringly less than that of 19th-21st July 2019. Last year cinemas grossed almost £25 million over the course of a weekend. This year they struggled to make just over £308,000, according to weekend box office figures supplied by the BFI.
This goes to show that realistically cinemas may be struggling for quite some time. Especially with the pandemic being so unpredictable. However, UK cinemas are slowly becoming able to recover and are adapting to the 'new normal'. This can been seen from Tenet's impending release and Callum's comfortable cinema experience. The Hollywood studios' decision to compromise on theatrical release dates and windows is also a positive sign. 
It is also likely that the popularity of streaming will continue to grow, and that we will see more films being released this way even once the pandemic has passed. This might pose a threat to cinema, but if some sort of theatrical window is agreed then the two may well be able to work together. This would bring a variety of films to the widest possible audience. It would also be an unprecedented way of releasing new films that embraces the popularity of streaming.
Even Disney, who postponed their big releases in hopes of a theatrical release, have put their faith in streaming platforms. On 4th August Disney announced that they hoped to release Mulan in September. However in place of a cinematic release they plan to make the film available on Disney+. Similarly to how Scoob! was classed as a premium rental, Disney plan to add a premium service to their streaming platform. Subscribers will be able to access the film for an additional fee. Meanwhile the film will get a limited cinema release, specifically in countries that do not have Disney+.
This goes to show that many studios have accepted that cinemas are a less viable option for releasing their films at the moment. At least for a while, streaming and Video-on-Demand may be a more popular method of distribution.
How has the lockdown changed the way that we watch films?
Nowadays we are not being told to stay at home, and have a lot more freedom than we did in April. When we see people on the beaches it sometimes feels like there is not a lockdown at all anymore. Nonetheless the impact the lockdown has had on the way we watch films is extremely noticeable. In the absence of new cinema releases, people have understandably turned to older films for entertainment.
A significant amount of people, like Steve, have been watching films that they have not seen before. Some of these are famous for having artistic and cultural value, like Sofia Coppola's Lost in Translation. This shows that with fewer blockbuster films around a lot of people are broadening their knowledge of cinema. An equal number are falling back on old favourites, which tend to be blockbuster franchise films. Either way, people have been enjoying a vast array films at a time when entertainment is sorely needed.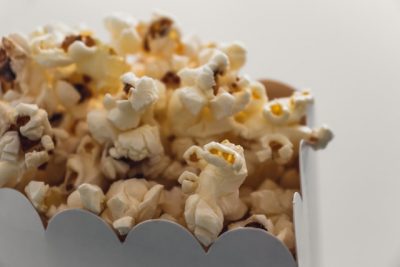 It is clear that the closure of cinemas has accelerated the growth of streaming platforms like Netflix. Most people have turned to these platforms in order to discover new films during the lockdown. They have also used them in place of DVD and Blu-ray discs out of sheer convenience. With most people stuck at home during the lockdown, the convenience of streaming has been embraced by a greatly increasing number of people. With the majority of my interviewees unwilling to go back to the cinema for at least a few months, it seems that streaming will be a key element in releasing new films for quite some time.
It has now been over four months since I last went to the cinema. Like many others, I am hesitant to go back just yet. As many films have been postponed until 2021, hopefully the blockbusters that we have been waiting for will come out at a time when it is safer.
In the meantime the option of renting films On-Demand is available to us, and that is an exciting prospect. However I am also hopeful that cinemas will recover from the impact of coronavirus, and that the experience of watching a film on the big screen can be magical once again.
To read more about how the pandemic has affected peoples' lives, click here to visit The Breaker's Covid-19 news section.