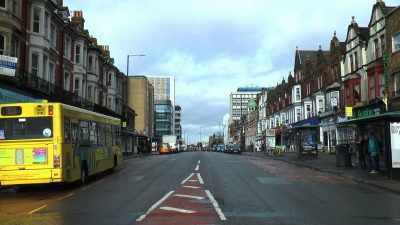 Lansdowne is to be transformed into a "world class" business district, Bournemouth Council has announced.
The area of Bournemouth town centre has been awarded £8.5 million from the government to become one of the South West's leading commercial districts.
The funding, secured by the Dorset Local Enterprise Partnership, will include major investment into pedestrianising parts of the Lansdowne area and improving access from Bournemouth train station.
The plan is part of a £19.5 million cash boost to help create jobs, support businesses and encourage growth in Dorset.
Government Communities Secretary Sajid Javid said, "As part of efforts to deliver an economy that works for everyone, the government is equipping local people with the resources they need to drive forward local growth."
"That's why we're giving £19.5 million of new money to Dorset to give businesses the support and opportunities they need to achieve their potential. This is on top of the £79 million we have already awarded."
"Exciting potential for growth"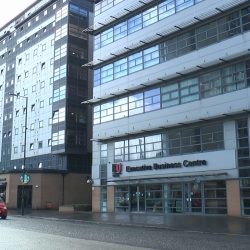 The announcement last week was welcomed by local officials and business professionals.
Councillor John Beesley, Leader of Bournemouth Council, said; "We are delighted to have been awarded this additional government funding to create a commercial business district in Bournemouth.
"The Lansdowne has exciting potential for growth, both in terms of supporting existing businesses to grow and encouraging new businesses to start up."
Local entrepreneur Matt Desmier, who often works with the council to encourage local business, also expressed his approval.
"The nice thing about the Lansdowne is you've got a train station that has direct links into London," he said.
"Anything they can do to make it more inviting to business has got to be applauded."
Other high profile people in the area have also welcomed the plans.
Bournemouth University Vice Chancellor John Vinney tweeted yesterday: "Exciting new plans for investment in Lansdowne – looking forward to seeing what the future holds."
Find out more about the £19.5 million cash boost for Dorset
Find out more about Dorset's growing economy
Click here to read Bournemouth Council's press release on the announcement