Male beauty salons in Afghanistan are now doing something that could have got men jailed or beaten ten years ago.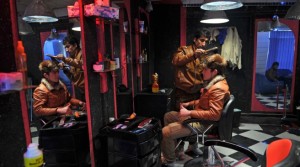 Downtown Kabul is now buzzing with activity as young men in skinny or ripped jeans update their hair and beards at their local stylists.
But until 2001, Taliban police patrolled the streets in pick-up trucks to punish men and women whose appearance they considered too trendy or stylish for Islam.
Ali Reza, 25, is one of many Afghans who fled to neighbouring countries when the Taliban took over in 1996. He learned hairdressing in India and returned to Kabul when the Taliban regime collapsed.
"Kabul boys have grown very passionate about their looks in recent years," said Reza as he sprayed blonde highlights on the hair of The Saloon's smartly dressed first customer of the day.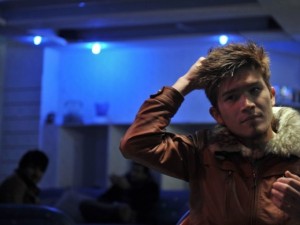 But an interest in Western hairstyles is not new to Afghanistan – it is one that had been suppressed.
"Young men come here, bringing the photos of popular European, American and Indian movie or sport stars and ask us to style their hair or beard accordingly," said Sayed Mehdi, 22, a stylist at Skin Deep fashion salon.
Mujtaba, 27, has come to The Saloon looking for the latest style in men's beards.
"I want my beard in Wali style," he said, referring to a famous expat Afghan pop star who sports a thin beard.
Mujtaba was once beaten by Taliban police for his styled haircut. "Then they forced me to wear a black turban even when I was still a kid," he said.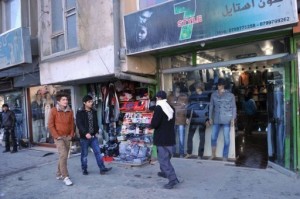 In addition to hair salons, the region's fashion industry is booming in light of recent security against extremists.
"Afghan Model", the first TV modeling show in the country, began in 2009.
Naseer Ahmad Noori, 25, a judge in the show was amazed by the response it received, "thousands showed up, most of them men".
But the show was opposed by the country's clerics.
Mullah Naqibullah said: "This is embarrassing when you see our men dressing themselves like Americans and other infidels.
"This kind of dressing is totally un-Islamic and against Afghan values. The Taliban would know how to deal with them!"
But despite opposition from conservatives, Kabul is witnessing a new generation which fashions an interest in accessories a little more chic than the old AK47 that has brought so much woe to the country.
(AFP 16. 02. 2012)