It consists of a series of interlocking plastic units which self-fill with flood water.
The units are connected with interlocking keys and the weight of the water secures them to the ground so they can withstand water flow.
When the water subsides, the barrier becomes light enough to be taken away by one person.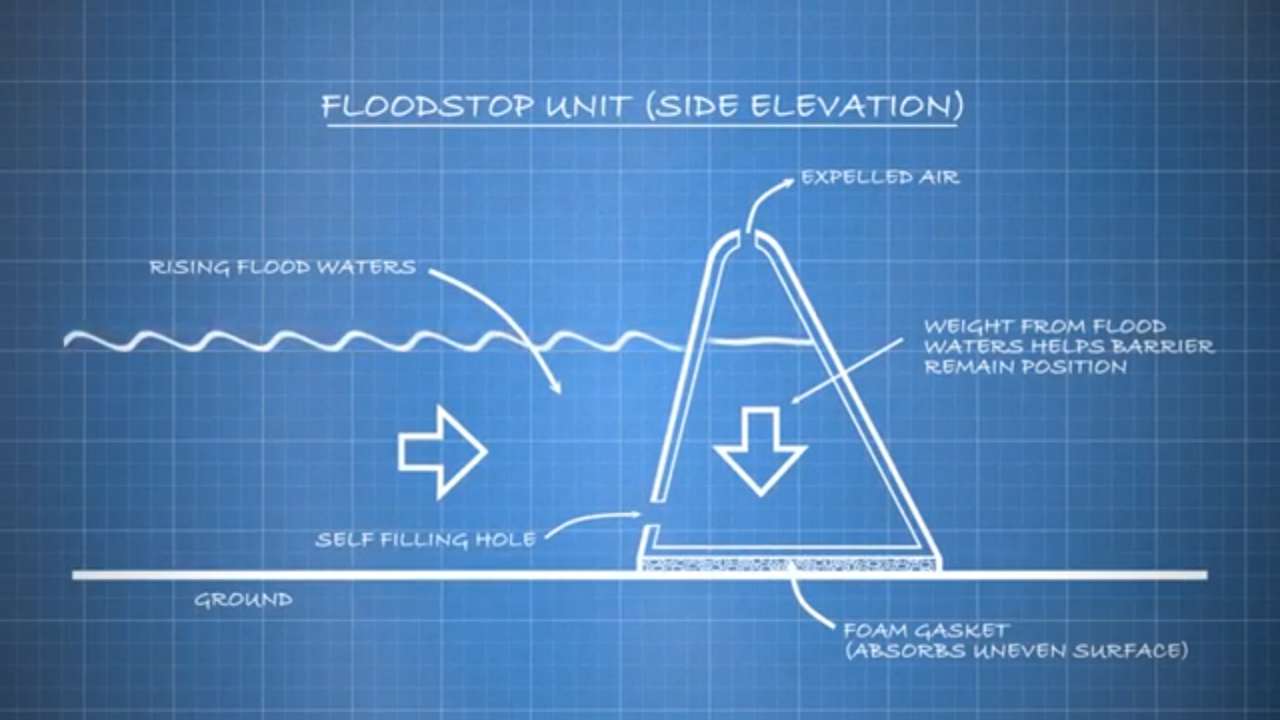 The company's founder and director,Simon Phelps conceived Floodstop during his final year at Bournemouth University. He became aware of the need for a rapidly deployable barrier after watching a TV programme recounting the Lewes & Uckfield floods of 2000. It astonished him that a large number of properties were devastated, all because the sandbags used as flood defences proved utterly ineffective.
With the current climate change situation,low-cost and innovative systems such a Floodstop are emerging into the market, there is more opportunity for homeowners and businesses to protect themselves against the rising tide.
Dorset lies in the south east of the South West River Basin District Dorset County Council has an administrative area of approximately 2,542km with land stretching from sea level on the South coast to a height of 277metres
In Dorset most of the rivers and streams flow from their source in the hills in the northof the catchment and flow in a more or less southerly or south-easterly direction down into a lowland floodplain before flowing out into the English Channel. Watercourses are typically steep, narrow and unconstrained in the uplands, while further downstream they are slower moving and more heavily constrained by flood embankments.
The District and Borough Council Strategic Flood Risk Assessments (SFRAs) and Environment Agency Catchment Flood Management Plans (CFMPs) identify that flooding from rivers is a problem in many of the urban areas: Weymouth, Christchurch, Swanage, Blandford Forum, West Bay,Bridport, Wool, Gillingham and Wimborne. Surface water flooding is also identified as a problem in the catchments, often caused by runoff from agricultural land and exacerbated when the capacity of drainage systems is insufficient or when blockages occur.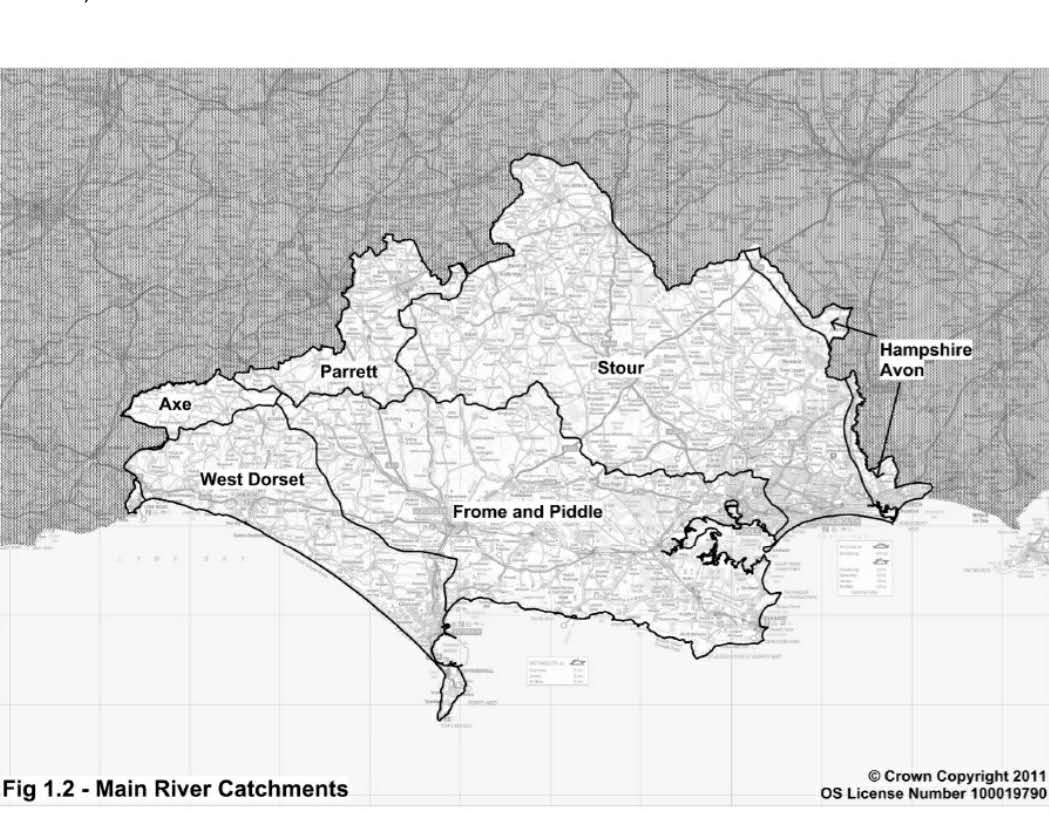 The worst-hit areas were Lulworth to Bournemouth, where an air show had been due to begin, and on to Christchurch.
Last line of defence against the flood
As the lastline of defence for homeowners and businesses to against the flood,Sandbags were provided by the Dorset council.
The public can applying for sandbags in their area. to find out :https://www.dorsetforyou.gov.uk/sandbags.
Do sandbags work?
Traditionally, sandbags have been used to block doorways, drains and other openings into properties as well as to weigh-down manhole covers, garden furniture and to block sink, toilet and bath drains to prevent water backing up.
• They can keep water out for short periods whichcan be improved by using them in conjunction withplastic sheeting.
• They can filter out some muddy sediments foundin flood waters.
• They are cheap and easy to obtain.
However, sandbags are relatively ineffective when compared to purpose-designed flood protection products.
Some of the pitfalls are:
• It takes two people to fill them (unless you havea sandbag filling machine).
• They take time to fill (approximately one hour tofill 12 sandbags).
• They can be difficult to handle.
• Laying them can be very time-consuming.
• Sacking material is biodegradable and will perish if left in place for a long time.
• It is difficult to place sandbags in water and particularly in running water.
• Sandbags do seep water even when well-stacked and trodden into place.
As a result, the Environment Agency strongly encourage people to use purpose made flood protection products.