Bournemouth residents welcome a decision for them to have their say in how council housing is allocated.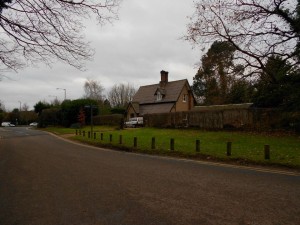 Residents will be able to access the council's online surveys which allows them to recommend the housing needs of people on low incomes, ex-armed force workers, and contributors to the local community.
Garry Carter, a Winton resident said: "There are many in need of housing. So I completely support Council's decision to rely on residents' choice."
Bournemouth councillor Robert Lawton, cabinet member for housing and environment, said: "We must readdress how we allocate council housing and we think it's important that residents that are most in need and who have local connections, are given priority when it comes to fairly housing people in Bournemouth."
Veronica Byron, an Ensbury Park resident, said: "The council's decision is a welcoming change. But there are many student houses which are unkempt and make the locale ugly. The Council should do something about it".
Some local residents are unaware of the consultation.
One woman, a childminder, said: "I am a regular visitor to Council's website but I have not seen any news regarding housing in recent times. But if it is true I completely support it".
Bournemouth Borough Council is reviewing how it allocates council housing. The public consultation process ends on the 26th March 2012.
Residents can have their say on proposals by visiting the council's online survey