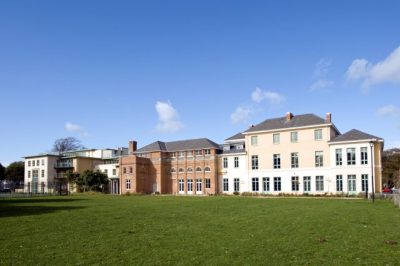 The long-standing Shelley Manor – a stone's throw from Boscombe town – houses one of the most historic theatres in the country.
Built for famous novelist Mary Shelley it remains a cultural beacon of the area, having served the local community for over a hundred years.
Today the building is split between an NHS pharmacy and clinic, and the newly modernised theatre centre.
But it's history still lives on.
"This is the only building that the Shelleys had any physical link with left in the country," says Jon Dunne, the theatre's director and primary trustee.
Having recently performed at the theatre myself, I remember first witnessing the building's marriage between old and new.
I could feel the bounciness of the original stage floorboards, while looking out to an audience sitting comfortably on plush cinema-like seats.
Take a closer look into Shelley Manor with our interactive infographic below
Just as the building's interior has held on to its historic roots, so has the way the manor serves the area.
As a private theatre, the money the original residents made from performances would often be reinvested into the area.
"They did an awful lot of good in raising money for the local communities," says Jon.
"They gave land in the gardens, and they raised money for Boscombe Hospital and the pier."
This relationship with the community would continue in maintaining the theatre's local significance even today.
"This place would not be here without the volunteers, who actually shape the way the place goes, and what is happening to it," says Jon.
"That in itself is building a community around it."
The theatre has been a pivotal landmark in this way, shining a cultural light on the surrounding area for over a century.
So much so that even local politicians regard it as a boon.
"It gives credibility to that part of Boscombe. It means that Boscombe is becoming known for more creative arts, theatre, music and dance," says Councillor for Boscombe West Jane Kelly.
"I'm absolutely delighted that it's within our community – it's brought a really new dimension to the rejuvenation of Boscombe."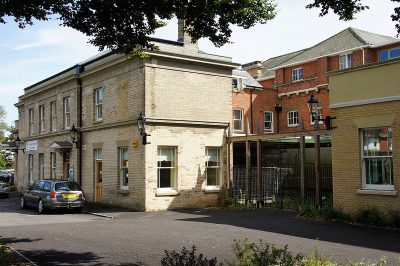 Jon wishes that the theatre would continue to provide a metaphorical (and perhaps literal) platform for its ever-changing community for years to come.
"It's nice to have the constant, revolving change of people coming," he says.
"Hopefully, as they go on their journey through their careers – if they go into plays, theatre, or putting on events – they may think 'Well I remember there was a little theatre down in Bournemouth.'"
Find out more about the Shelley Theatre
Find out more about Mary Shelley
Hollywood director "blown away" by Bournemouth theatre production