Taking off heals or trainers and wearing skates on the Raw Ice Rink at BIC Pavilion in Bournemouth Town Centre, can be an alternative and fun way to spend an hour on Saturday night with friends, just before going out for a drink and relax after serious workout on the ice… a stone's throw from the sea!
Once you have walked shakily into the rink, the music starts and it doesn't matter if you are good or not, you just go with the notes of some of the most famous hits from the 80′, 90′ and 2000 played by a live DJ.
If you are very good at skating – as some of the guys you can see pirouette on the rink following the music's rhythm – showing off your ability on the ice could be fun for you and certainly entertaining for other people.
[one_half]
If you are a beginner,  you can enjoy the time with your friends and count on the help of the professional staff, who constantly monitor the rink and are ready for any eventuality.
The Winter Ice Rink at BIC Pavilion-  sponsored by Rawk, the online skate and scooter superstore- is currently the largest of it's kind in the region and opened it's doors just before Christmas. It will welcome people of all ages until 24 February with two special nights on Thursday and Saturday with professional DJ's from Fire FM and The Kids Party Package, which is back by popular demand and includes an ice skating session followed by a main course and never ending soft drinks at Hot Rocks restaurant.[/one_half] [one_half_last]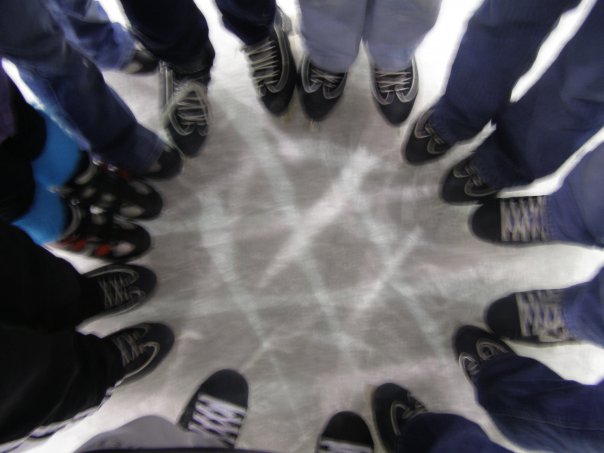 [/one_half_last]
Tickets are available at the entrance of the Pavilion and the price for 1 hour session is £7.
Main picture: Cristina Odero
Picture: SloMo 2639