Dorset Fire and Rescue Service have claimed that a fire at a Parkstone dry cleaners was due to "spontaneous combustion".
Customers' washing is believed to have caused a raging fire at the Barker dry cleaners earlier this month.
A call was made to the emergency services at just before 10pm on Saturday 5 October. By 11:20pm the fire crew at the scene  informed the station that there was no need for any further assistance or resources.
The crews used breathing apparatus, two main lines, and two hose reel jets in order to extinguish the flames.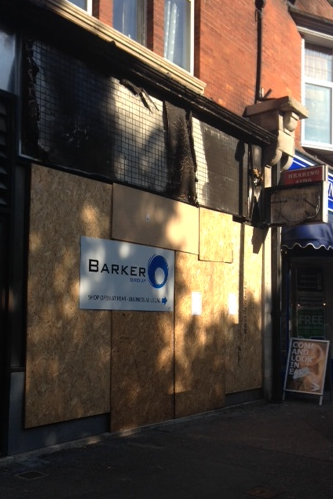 There were no injuries or fatalities, however there were five fire crews, totalling 24 personnel, called from Poole, Westbourne, and Redhill to help tackle the blaze.
A local resident said, "A number of fire engines arrived on scene but thankfully the fire was under control pretty quickly."
A representative for Dorset Fire and Rescue Service said, "The cause of the fire is spontaneous combustion of washing."
A regular customer at Barkers, Tara Chamberlain, had left her washing with them for the weekend.
"I left my very expensive duvet in at Barkers for the weekend, so when I heard of the fire, I wondered what would happen in order to replace my property," she said.
A bartender from Le Bateau said that there was no noticeable disruption to the business during the fire.