Last week, "Pot luck" food exchange event welcomes Bournemouth University's international students of Communication and Journalism Faculty.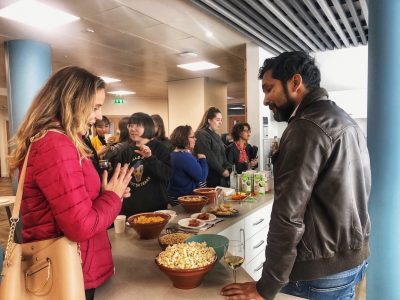 "This is simply where traditional foods of many countries will be prepared and enjoyed together and people can get to know each other", explained Anna Feigenbaum Dr, program leader of MA Media and Communication.
We really understand the feeling of new students in a whole new world. They need more friends.

Anna Feigenbaum Dr
This is only one of many events taking place recently in town to help foreigners better settle down in a new living place.
It has been more than two weeks since the enrolment day which officially started a new school year. With international students, moving to a new city for living is a period of observation and adaptation. The length of this gap depends on characteristics, ages, genders, especially the friendliness level of the new living society.
Language and cultural barriers took me very long time to join every conversation.

Nadezhda Petkova
Nadezhda Petkova, 19, a Bulgarian about to start her first year of Undergraduate study in Digital Effect major, points out that: "I can't catch up with the speed of local people talking. Their accent is totally different with lots of slangs. Language and cultural barriers took me very long time to join every conversation."
Another fact surprisingly created bad experiences in Bournemouth relating to weather. Tania Adriano, 22, an Italian sale staff in a local bubble tea store shares that: "It is really hard to get used to the wind flew wildly from the sea shore in Bournemouth. I have caught a cold last week and haven't fully recovered yet."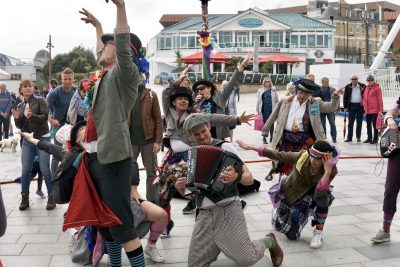 However, series of friendly spaces are available for them to get familiar with the local life such as workshops for new students, support from student care services, sport and cultural communities, especially lots of events held for welcoming foreign fresher.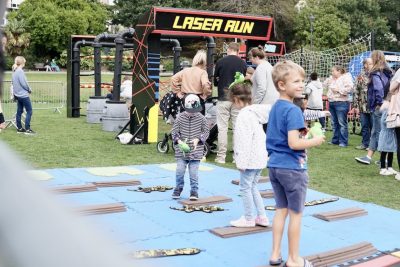 Among those activities, Bournemouth Art by the sea Festival is a courageous event to pull everyone together and create friendly atmosphere for international students to settle down and can really be a part of this city. Funny mascots walking around the town center, group of artists performing anywhere, team-building games for families and friends being held in gardens, spectacular projection show luring hundreds of people to the Town Hall and carnival groups pouring down the street for parade are familiar images of a friendly town to tourists and just-arrived residents from abroad.