4:00pm: Goodbye!
That's all from us at The Breaker: LIVE.
There's still a few stories to be published, so keep an eye on our homepage.
Thanks for reading.
---
3:37pm: This year has been bad for sheep thefts in Dorset
http://www.thebreaker.co.uk/news/local/2018/04/26/rise-in-sheep-thefts-in-dorset-says-nfu/
---
3:15pm: Arts University Bournemouth rise 12 places in new university league tables
Congratulations to @inspiredAUB for climbing up 12 places in this year's #cug2019 table! Fantastic!
https://t.co/AKL24jG1MW pic.twitter.com/cgM92YHdpe

— Complete Uni Guide (@compuniguide) April 25, 2018
---
2:41pm: Local flood barrier defence system wins national award
http://www.thebreaker.co.uk/business/2018/04/26/queens-award-for-floodstop-design-to-end-sandbags/
---
2:25pm: British fighter hours from leaving Syria when 'tragically killed'
http://www.thebreaker.co.uk/news/2018/04/26/jac-holmes-death-of-isis-fighter-ruled-as-accidental/
---
2:12pm: Missing Weymouth man found
Officers searching for missing Weymouth man Michael Feilder are pleased to confirm he has been found safe and well.
Michael, aged 56, was reported missing having last been seen at 8.30am on Wednesday 25 April 2018.
He has now been located in Weymouth.
---
1:57pm: University student services "will take action" over anti-semitism posters
http://www.thebreaker.co.uk/home-page-3/2018/04/25/anti-semitic-posters-at-bournemouth-university/
---
1:33pm: For those last-minute dissertation students…
Essential IT maintenance means all network connectivity will be lost for around 20 mins at 1am on Friday 27 April to all PCs, printers & WiFi in Bournemouth House. Please save your work & shutdown your computers when you leave this evening. For more info, call IT on 01202 965515

— Bournemouth Uni (@bournemouthuni) April 26, 2018
---
1:21pm: Do you know the limit?
http://www.thebreaker.co.uk/news/2018/04/26/dorset-residents-support-lowering-the-drink-driving-limit/
---
12:55pm: BREAKING: Death of British fighter in Syria ruled as accidental by inquest
http://www.thebreaker.co.uk/news/2018/04/26/jac-holmes-death-of-isis-fighter-ruled-as-accidental/
---
12:33pm: Student's Union at Bournemouth University say they are working to improve awareness around hate speech
---
11:53am: Travellers to face legal action
http://www.thebreaker.co.uk/news/local/2018/04/26/travellers-occupying-unauthorised-are-to-face-legal-actions/
---
11:42am: Plastic not so fantastic
http://www.thebreaker.co.uk/news/local/2018/04/26/dorset-businesses-join-pact-to-tackle-plastic/
---
11:30am: FYI
The 'fast' lane of the A338 will be closed from around 8pm to 6am on Thursday 26 April and Friday 27 April for repairs to the central barrier. During this time there will also be a 50mph limit for safety.https://t.co/sqDjKCrZGe @traveldorset @Bournemouthecho

— Bournemouth Council (@bournemouthbc) April 26, 2018
---
10:57am: 'My mum and dad thought I was lazy'
http://www.thebreaker.co.uk/news/2018/04/23/lupusdiagnosis/
---
10:44am: Body found in search for missing man Andrew Latcham
Dorset Police have announced that a body found in the River Stour at Charlton Marshall on Thursday 19 April 2018 is that of missing Blandford man Andrew Latcham.
His family has been informed and the coroner has been notified.
Mr Latcham, aged 70, had been reported missing on Saturday 30 December 2017.
The death is not being treated as suspicious.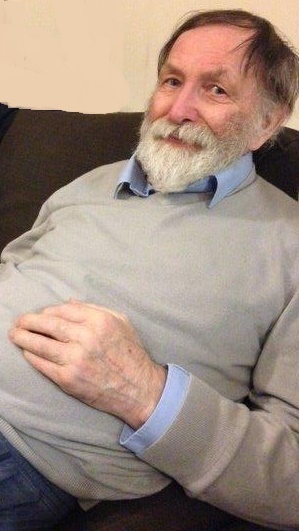 ---
10:31am: Given up on the gym? Back to eating badly?
http://www.thebreaker.co.uk/home-page-3/2018/04/26/why-you-cant-stick-to-your-new-year-resolution/
---
10:25am: 'Boris bike' scheme proposed for Bournemouth and Poole
A 'revolutionary' new bike hire scheme is being proposed by Bournemouth and Poole councils.
It's hoped the plan – which bears similarities to London's 'Boris bike' project – will be rolled out across the area this summer.
The scheme will be app–based, enabling customers to easily access and unlock bikes simply by using a smartphone.
This removes the need for docking stations and gives far greater flexibility for users as they are not restricted to a limited number of pick up/drop off points.
The location of all bikes will be tracked by GPS so you can easily find your nearest available bike using your smartphone.
When the user finishes their journey, they simply slide the lock back into place and park the bike on its stand.
Although there will be no formal docking stations, the app will advise users of preferred parking locations at high-demand areas such as at rail stations, shopping centres and tourist attractions.
The operator will also keep track of all the bikes and will distribute them as required to maximise availability.
Councillor Mike Greene, Cabinet Member for Transport, Cleansing and Waste said: "I strongly believe this is a fantastic move for Bournemouth and Poole and a significant step towards promoting sustainable transport in the conurbation. The aim is to provide a flexible and sustainable service that gives more choice to those who live, work or visit here."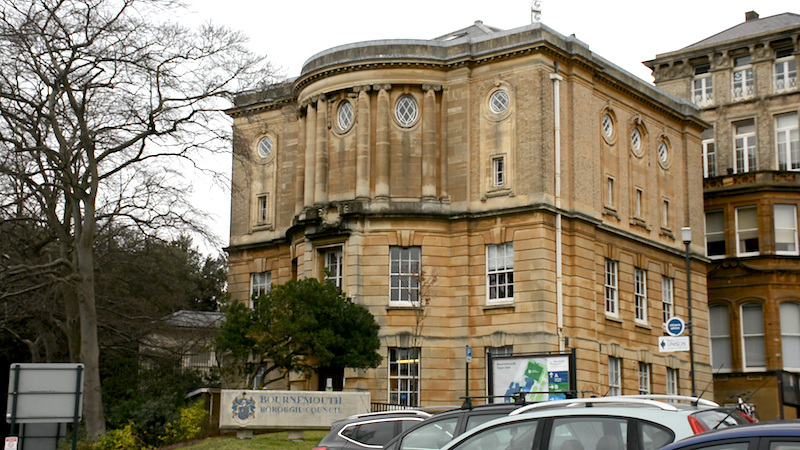 ---
10:03am: Two Dorset attractions receive national tourism prize
Two tourist attractions in Dorset been given prizes in VisitEngland's Awards of Excellence.
Moors Valley Country Park and Forest in Ashley Heath and Loose Reins, near Blandford, won bronze in two respective categories.
The Ashley Heath spot took third place in the Large Visitor Attraction of the Year category, while the Blandord equestrian centre received a New Tourism Business Award.
Clare Gronow, team leader at Moors Valley Country Park, said: "This award really puts country parks on the map; no longer are they just somewhere for people to go and walk their dog, but they are now recognised as a day visit destination in their own right, providing an amazing resource for millions of people to get out and about in their local countryside.
A statement on the Loose Reins website said the company were "very proud" to win the award.
The awards ceremony, which are in their 29th year, were held at the Bath Assembly Rooms on Monday (April 23).
First award of #VEAwards18 goes to @LooseReins #Dorset Bronze! Huge congratulations @VisitDorset @TourismDorset @Dorsetecho @swtourismawards pic.twitter.com/OWOdhCNnRK

— DorsetTourismAwards (@DorsetTourAwds) April 23, 2018
---
09:30am: ICMYI – Anti-semitic stickers found at Bournemouth University
http://www.thebreaker.co.uk/news/local/2018/04/25/anti-semitic-posters-at-bournemouth-university/
---
09:10am: Travel update
#TravelDorsetAlert: Portland – A354 New Road – collision near the hair-pin bend towards the Portland Heights Hotel Roundabout. Three vehicles involved. Queue backing back down the hill, possibly into the roadworks area.

— Travel Dorset (@TravelDorset) April 26, 2018
---
09:07am: Weather
Today will be mainly dry with plenty of sunny spells.
A few showers may develop through the day, but these will be mostly light.
Bournemouth could see highs of 12 °C.
Tomorrow will be cloudy and cool with persistent and at times heavy rain continuing through much of the day, although perhaps easing by evening.
---
09:00am: Good morning!
Welcome to The Breaker: LIVE.
We'll be keeping you up to date with all the news in Bournemouth and the surrounding area throughout the day.
We'll also be tweeting from @BUBreaker, if Twitter's your preferred source of news.