Place the cursor in your Post where you want to insert your image and click on the Add Media button.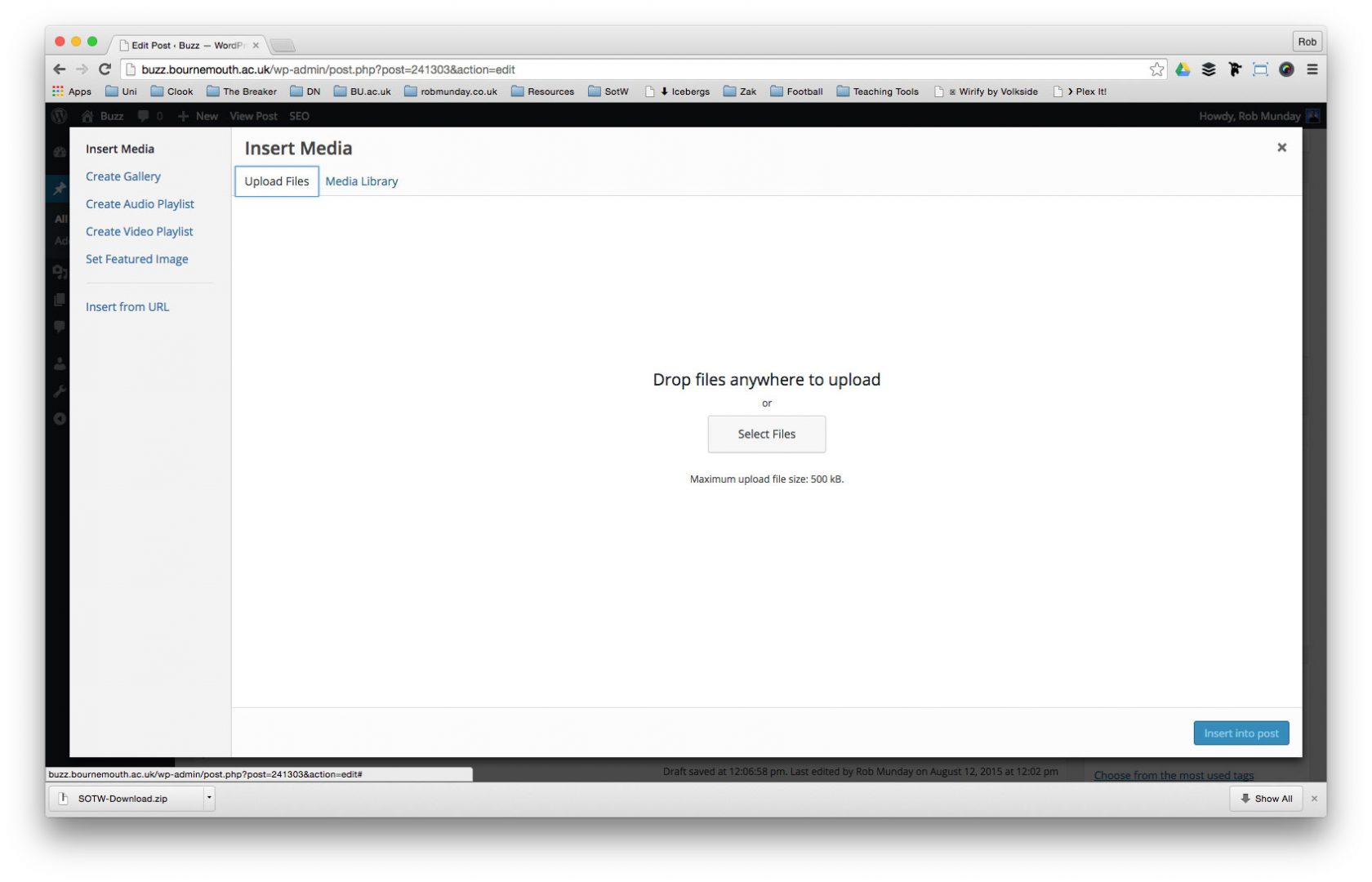 In the Insert Media window click on the Upload Files tab to begin adding your own images.to upload images you can either:
Drag and drop files into the window
Click on the Select Files button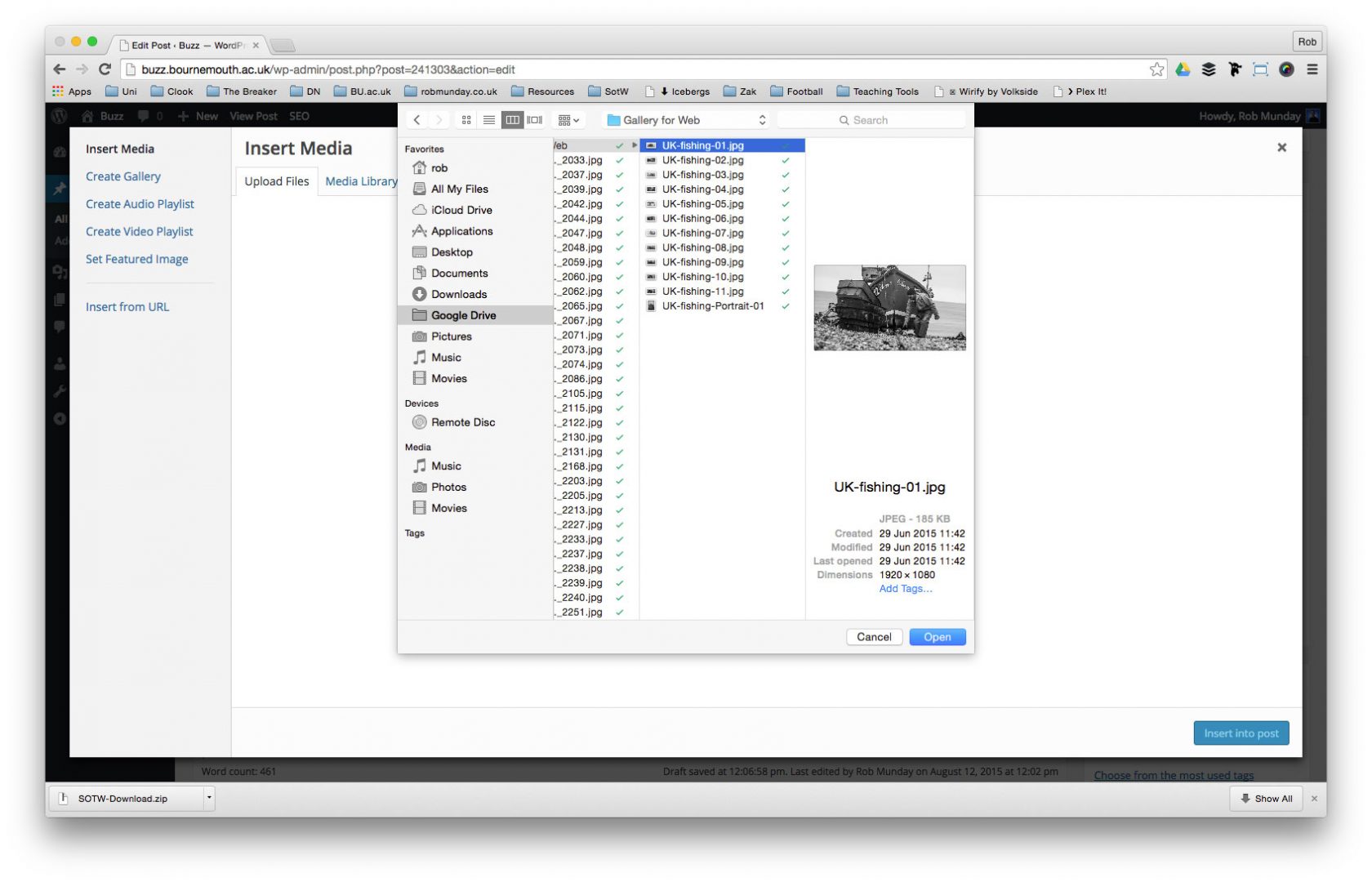 If you clicked on the Select Files button, browse to and select your image file and click on the open button.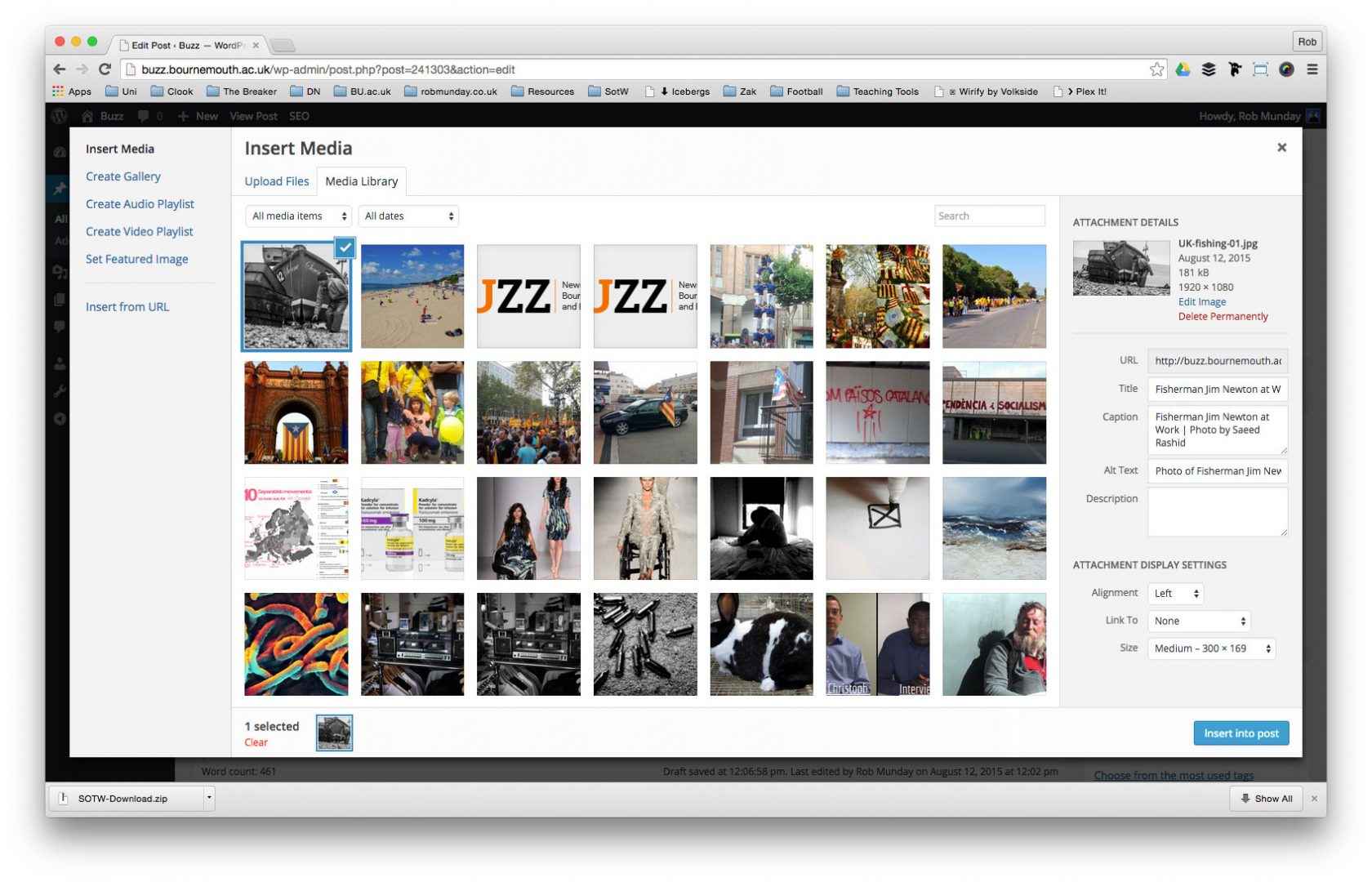 Once your file is uploaded, you need to add some basic information to the file:
Title – The title will not display on your page anywhere, by default it will take the filename as its Title.
Caption – Text that displays on your post underneath your image. Useful for Attribution.
Alt Text – Used when images can't be loaded or for viewers using screen readers. Should provide a description for the image if it can't be loaded.
Alignment – Select how your image displays/aligns on the page.
Link To – Decide what (if anything) you want your image to link to.
Size – Choose the size at which your image will be inserted into your Post.
When complete, click on the Insert into Post button.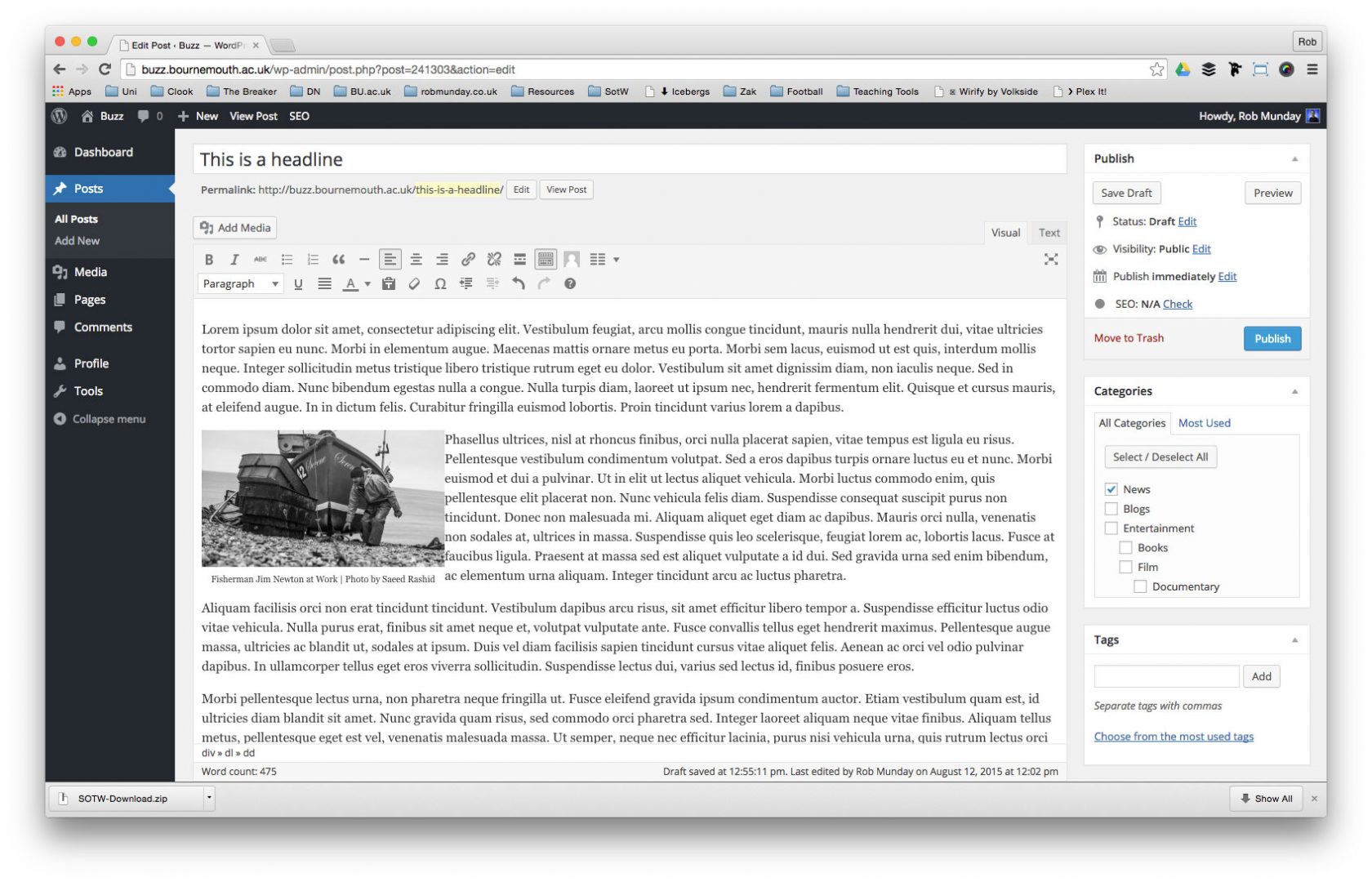 Once your image is inserted, be sure to Save and Preview your Post