Teachers and university staff from Bournemouth, Christchurch and Poole gathered in Bournemouth Square today to protest their working conditions as part of the national teacher strike dubbed 'Walkout Wednesday'.
Hundreds of education workers rallied at the Square, waving placards that read 'Better Pay, Fairer Workload' and 'Pay up, Save our Schools', calling for their employers to address their demands.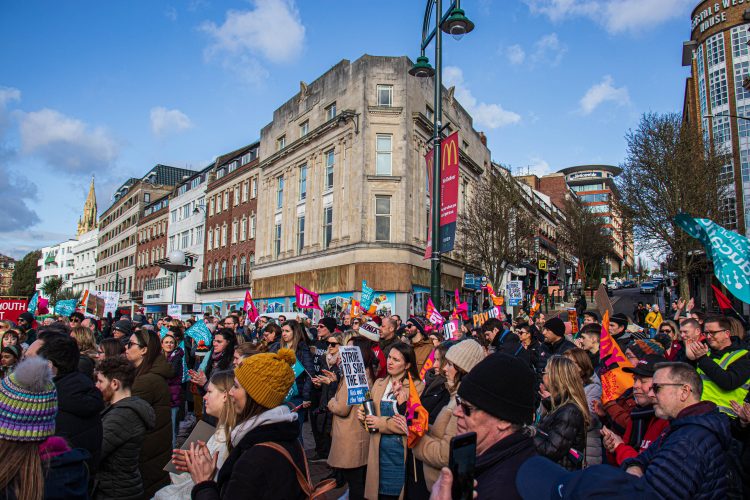 Allison Harker, a biology teacher at Poole High School, remarked that low wages have pushed colleagues and support staff at the school into picking up multiple jobs to make ends meet.
"The suggestion of the government that the pay rises should be funded by the school's existing budget is ridiculous because it takes money directly from students. That's not what we want, we want fully funded pay rises in line or above inflation, just like MP's have had."
Branch Chairperson of AUBUCU Emma Lay alleged that the lack of a fair increase in wages has caused underpaid and burnt-out staff members to quit in large droves, increasing the amount of work that other teachers have to take up.
"Our workloads are spirraling out of control. On average, a full-time lecturer works an extra two days a week unpaid. People are working in the evenings and on the weekends."
"We don't want to be here, this is our last resort," said Lay.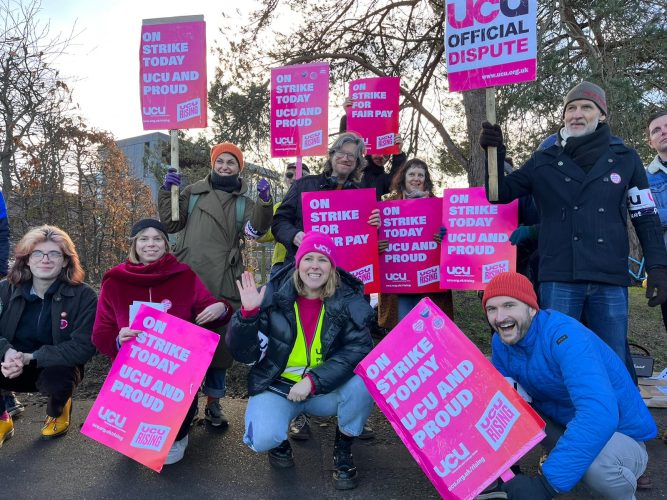 Antje Glück, a lecturer from Bournemouth University, loves her job but says it gets exhausting due to a lack of improvements in working conditions. As a result, she says, lecturers cannot always deliver high quality teaching to students who pay a lot of money and want to learn.
Secondary school maths teacher Ben Pitman said he'd rather be teaching right now but considers the strike to be more important because teachers should be fairly compensated for their work."Teaching is one of the most important jobs in the world, if it wasn't teachers you wouldn't be able to read this," he said, gesturing to his placard.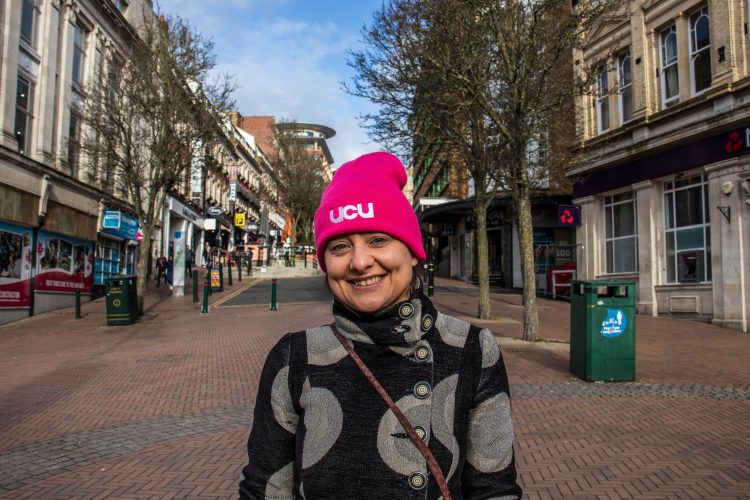 Members of National Education Union (NEU) and University and College Union (UCU) are taking industrial action around the country, with today the first of a series of strikes planned throughout the months of February and March.
UCU general secretary Jo Grady said: "University vice-chancellors have been given multiple opportunities to use the sector's vast wealth to resolve these disputes. Instead, they have forced staff back to the picket line and brought disruption to students.
"Staff aren't asking for much. They want a decent pay rise, secure employment and for devastating pension cuts to be reversed. These demands are reasonable and deliverable by a sector which has over £40 billion in reserves."