Young people and troubled families in West Howe received a new manager who will help to improve their standard of living.
Paul Iggulden, has been assigned as West Howe regeneration project manager and will be highlighting major concerns to improve the lives of young people and troubled families in the area.
Martha Blackburn, of Bournemouth Borough Council, a Fair Share Community worker at West Howe said she was delighted to work alongside Paul and help assist the improvements.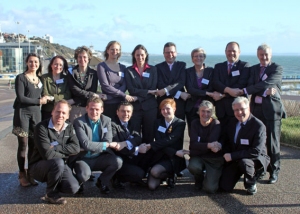 "Our goal is not to copy Boscombe, but follow in its footsteps by improving the areas of deprivation. It will now enable us to prioritise the key improvements needed for children and housing."
Local traders, residents and voluntary groups will work to create a timetable for improvements and follow in the footsteps of Boscombe's Regeneration Project.
Boscombe and Westhowe are the most deprived areas in the borough, with high levels of unemployment, health deprivation, population turnover and more people living in crowded conditions.
The regeneration schemes are working to improve young people and troubled families as part of the Bournemouth 2026 vision themes.
There is an estimated 360 'troubled families' in Bournemouth and the community strategy will enforce new moves to identify areas of concern for each family using support from a range of agencies.
The regeneration outcomes are set to be achieved by partners working together, using existing resources and removing the red tape that often stop improvements.
Bournemouth 2026 vision saw progression last week at the BIC consultation forum. Awareness of the issues in Bournemouth was raised, and allowed organisations in WestHowe the opportunity to learn how Boscombe is working to make a difference.