Windows 8 gets an update, less than a year after its initial release but it seems to expand on Microsoft's new philosophy rather than trying to change the mind of the users that have been deeply upset about it.
The Windows 8.1 update, codenamed "Blue", has been available since 17th of October  through the Windows 8 app-store or via the Windows store and is free for Windows 8 owners.
Microsoft describes it as neither a whole new operating system nor just a service pack, however, the very need of a special update so soon indicates how much they struggle to convince traditional PC users to get used to the new hybrid interface.
It's no secret that windows 8 introduced major controversial changes in the traditional Windows series interface resulting in mixed reactions from users and disappointing sales so far.
The main target of Windows 8 has been to combine classic desktop computers' virtues with a tablet-friendly, touch-centric and applications-based interface; an efficient universal operating system for all types of devices.
This seems to be consistent with Microsoft's recent emphasis on portable platforms, touch screens and cloud computing.
It's a bet that remains to be seen if Microsoft can win.
New Features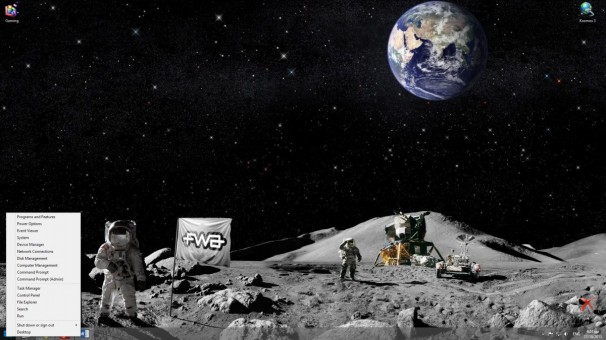 In Windows 8.1 the classic start button returns but with entirely different functions. A left-click on it, switches from the traditional desktop to the Windows 8 Metro user interface and vice versa. A right-click opens all main administrative options, including shut down and restart functions. So, although, hardcore desktop users don't actually get the classic start button back, it's a welcome and efficient add-on, giving users the option to switch to Metro user interface as little as possible, if they feel they don't need it. Another new relevant feature is the ability to boot directly to the desktop, instead of the start screen, the same way older Windows versions did.
Also, the Windows lock screen is now more dynamic and personal, providing the option of a photo slideshow feature.
The internal app-store has been reformed as well, becoming much more user friendly. The same applies for many built-in apps of Windows 8 like mail, photos and X-box music, all of which are now more powerful tools for the mainstream user. Last but not least, Windows 8.1 also launched the new Internet Explorer 11, which is a much faster browser than its predecessor.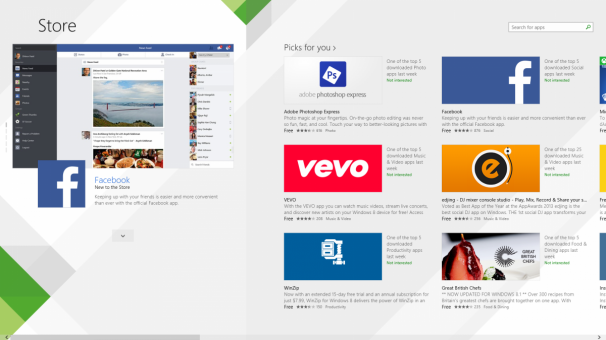 Furthermore, the Windows 8.1 update includes many new personalization options, such as four different tile sizes, the ability to run up to four apps on the screen simultaneously or the use of the same background for both desktop and Metro interface. Windows 8.1 really shine on customization capabilities.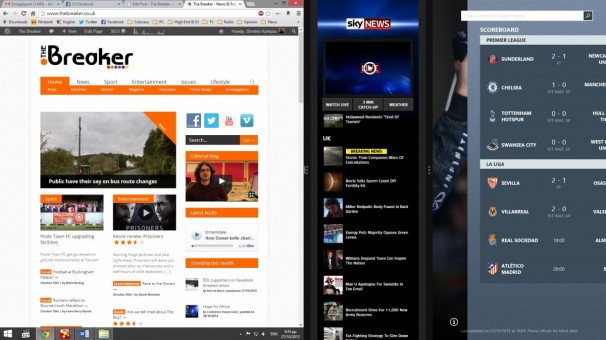 The embedded search function has been updated as well. Search now gathers results from the device itself but also from the Cloud and the web by using the Bing search engine. So, the user can make a search, the same way he would use a search engine, without having to open a browser window.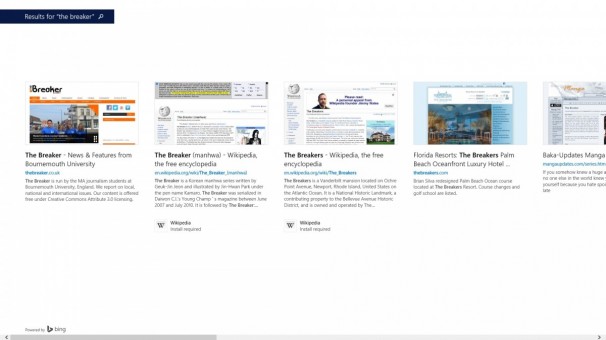 The Windows cloud storage SkyDrive now has a more pivotal role as it takes the libraries place in Windows explorer and has much improved online storage capabilities, while users can choose certain files to be accessible offline. Definitely a very useful addition for users with more than one devices, while there is also the SkyDrive Pro, which many professionals claim to be much better than its main rival Dropbox.
Is this hybrid project getting any better?
Undoubtedly, it has been a real challenge for Microsoft to create a multi-platform operating system; hybrid in its core. The result is an operating system that users passionately either hate or love. This is the very essence of Windows 8 and this update doesn't change it.
It's faster, tweaked, all in all a better version, maybe the best it could be, considering its versatile nature, but it's most likely not going to persuade all those users that have been hesitant to upgrade so far.
The operating system has remarkable tablet-friendly capabilities but most people still prefer iOS or Android for this purpose, as it is perceived as a more mature software.
On the other hand, the "strictly desktop user" has no urgent reason to upgrade from Windows 7, for example. Windows 8.1 and its successors might provide minor advantages and extra features but nothing ground-breaking and possibly a bit of confusion on top.
Windows 8.x is going to be a one way choice for the mainstream multi-device user as soon as it becomes ever more optimized for modern hardware; and from this point of view Microsoft should keep evolving this hybrid project.