A young painter and decorator from Bournemouth, who has been nominated for Bournemouth's Apprentice of the Year, said she was shocked but pleased at the nomination.
Having won the Johnston Paint Young Painter of the Year award twice in a row in 2010 and 2011, also becoming the first female to win the award. Kerry Isom is used to being nominated for awards in her career, but was surprised that her supervisor was keen to see her talents recognised.
Ms Isom said: "The first time I won Johnston's Young Painter I was shocked but really happy, and going to compete for the second time was more frightening than the first, but when I found out I had won for the second time I was really, really shocked and happy."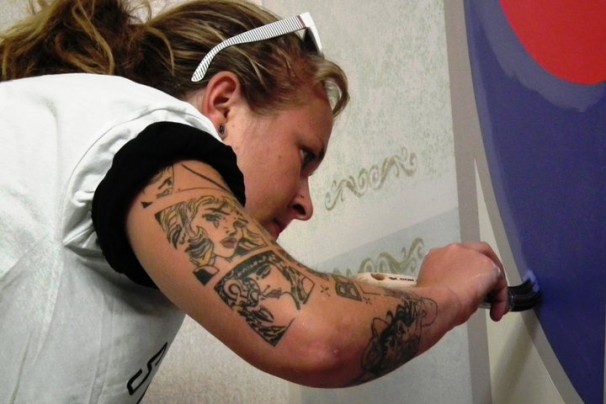 Ms Isom was just as shocked to hear that she had been nominated for Apprentice of the Year. Ms Isom's manager nominated the young painter for the award, she told the awards council: "Kerry wanted to learn her trade to the very best of her abilities and is a naturally gifted craftswoman, she is a wonderful example of how apprenticeships can develop and equip our young people for successful careers."
Ms Isom said about the shock nomination: "It feels great to have been nominated, I feel valued and appreciated in my job as it was my supervisor who nominated me and I also feel proud."
Ms Isom may also be proud to be able to gain qualifications while having the chance to work, something that the National Apprenticeship Week, which runs from February 6th until tomorrow,  and the Apprentice of the Year Awards is hoping to show can help battle unemployment levels in the UK.
In 2012 it has been reported that one in five youths are facing employment, with nearly half a million facing unemployment, ranging from six months to over a year the worrying statistic that so many people are unemployed.
Gaining a apprenticeship is a concept of employment that Miss Isom believes is a good way the country can fight rising figures of unemployment. She said: "I think they (companies) should offer more apprenticeships because I feel the best way to learn is with hands on experience not someone giving you a book about how to do it. And it helps people get ready for the 'real world'."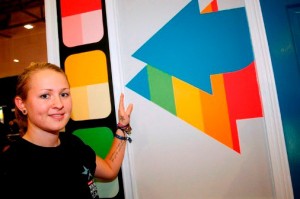 Ms Isom who sees wining the award as another positive for her career said: "I would feel extremely pleased and overwhelmed. It would be a great way to end my third year and something great to add to my C.V."
To vote for Kerry Isom please use these methods:
PHONE: Call 0901 151 and enter the unique four-digit code number 0536 for Kerry Isom ie. call 0901 151 0536. Calls cost 51p from BT Landlines, and may cost from mobiles and some other networks.
BY TEXT: Start your message by entering keyword APPRENTICE, then leave a space and key in the four-digit code number for the apprentice you wish to vote for (0536) Send your text to 80360. Texts cost 50p plus your normal operator text charge.
EMAIL: Send your vote to: promotions@bournemouthecho.co.uk
Closing date for voting is midnight on Thursday February 9, 2012.
Related articles