Masses marched against racism in London on March 19th.
A multitude of protesters marched through the capital marking the UN Anti-racism Day. Anti-racist activists, students, refugee rights campaigners, and trade unionists carried out the demonstration together.
Compelling speeches were made to facilitate the global movement. People held up signs reading " No to Racism", "Black Lives Matter", "Solidarity is strong", "United Against Racism", and "Smash Fascism & Racism".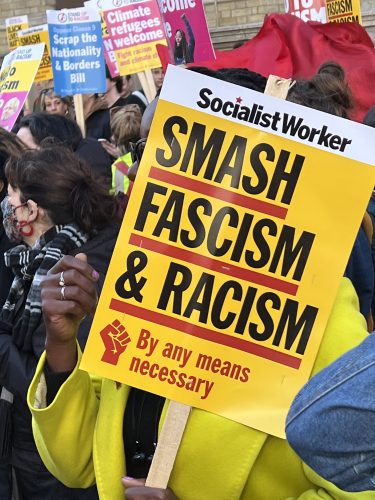 Stand Up To Racism (SUTR) organisers revealed a turnout of around 10,000 protestors, demonstrating strong support in the fight against racism.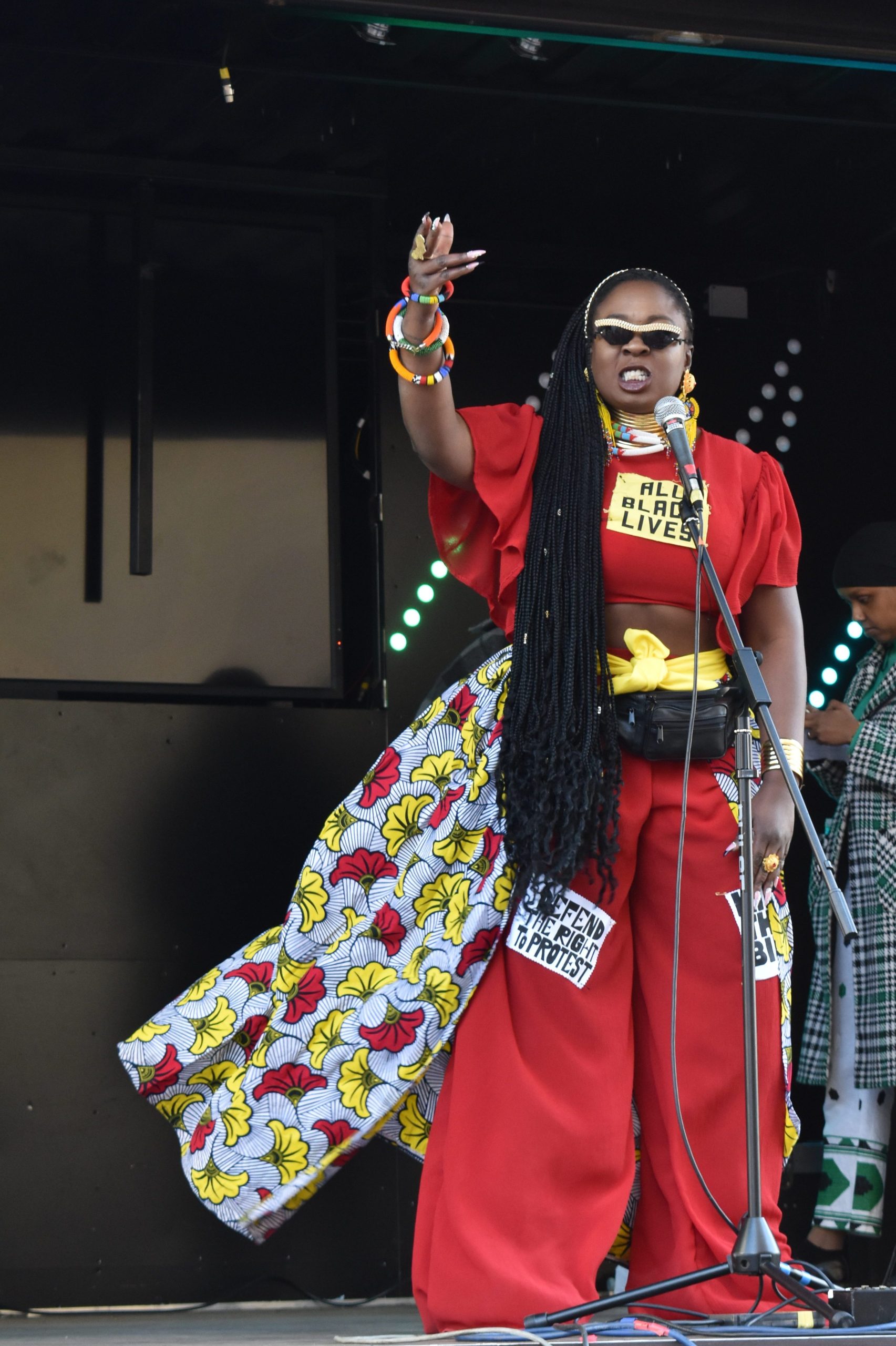 People chanted "migrants and refuges are welcome here".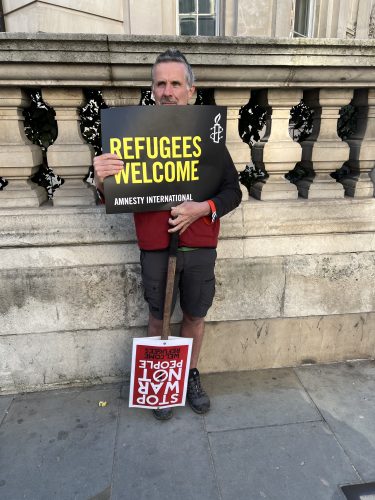 Chantelle Lunt, founder of Merseyside Black Lives Matter said, "Real people power on the streets show why it is important for us to stand together and speak out against racism".
There has been increased tension to welcome migrants and open borders for all refuges and minorities. Many protesters rebuked government policy on refugees by chanting slogans, "Let in all the refugees, throw the Tories in the sea".
Among others, there were numerous signs highlighting "Justice for Child Q", "No to Racist Police", "No to Boris Johnson", "No Justice, no peace", "British state, racist state" referencing the strip search of a young black schoolgirl by Metropolitan Police officers.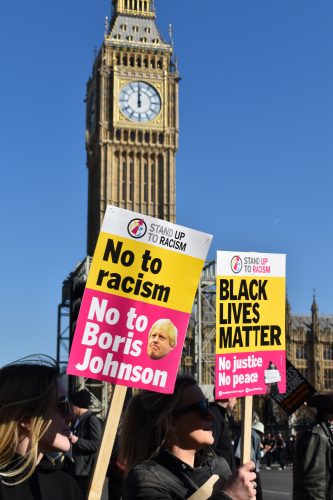 Climate activists also joined, forming coalition groups and supporting the march, proclaiming "we are here for a system change, a just transition.", asking people to rise and fight against institutionalised climate change and imperialism.
"Kill the Bill" slogans were roared by many protestors, condemning the government's police, crime, sentencing, and court bills; imposing conditions on any protest and giving colossal power to the police.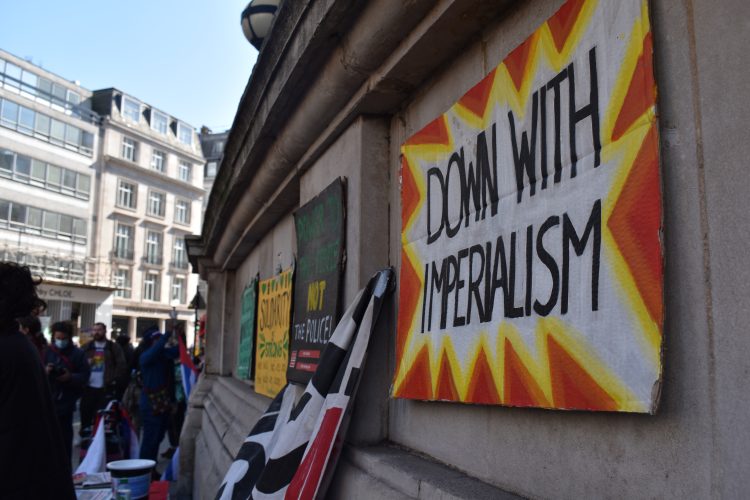 There were union delegates from Unison, NASUWT, TSSA, Aslef, Usdaw, NEU, CWU, PCS, RCM, and UVW on the march.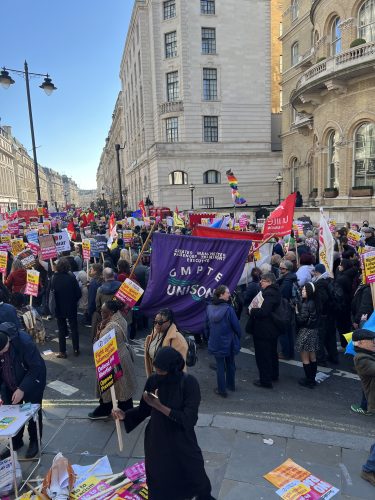 Aidan, Stop Asian Hate UK said, "there has been a staggering increase in racial violence against ESEA communities UK in the last few years, we need to be loud about it, we need to stand up for ourselves and others".
Joga Singh on behalf of Sikh community said, "We are stronger when we are united".
There has been a substantial rise in islamophobia, racism, and anti-Semitism in the UK. Government failed to aid migrants & refuge seekers despite promises. Through this march against racism, a foreseen change is expected
Khushali, a protester, said "I am optimistic, they will hear us and there will be change through this movement".
Following the march to Parliament Square, protestors watched music performances.