Bournemouth has announced its support for the Fairtrade campaign, and will start to make steps towards becoming a Fairtrade Town by the end of 2012.
These steps include Bournemouth council also attempting to get Fairtrade status, trying to get more Fairtrade products into shops, and fostering support for the campaign in local schools, faith groups and other community organisations.
The Fairtrade campaign, according to their website, aims to improve pay and working conditions for farmers in other parts of the world by addressing "the injustices of conventional trade, which traditionally discriminates against the poorest, weakest producers," and there are already over 500 towns with Fairtrade status working towards this goal.
To coincide with the application, the Fairtrade Bournemouth Campaign has planned some events in the year to promote Fairtrade and to try and gain further support from the community.
First up, later this month, is the Fairtrade Fortnight. Starting on February 28th the event will see stands set up in both Bournemouth Square and Boscombe Precinct to try and educate residents about the Fairtrade model as well as giving out product samples.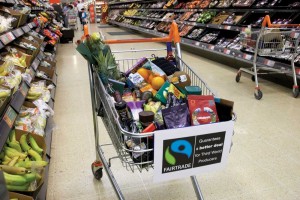 Alana Williamson, Bournemouth Council sustainability officer, who is involved with the application, said the main benefit to the people of Bournemouth would be education about Fairtrade and the issues that surround it. But the main benefit of the scheme would be in other parts of the world. She said: "The whole thing with Fairtrade is that its an alternative to popping money on a charity box, your doing it for the benefit of the farmers."
Fairtrade Town status has to be applied for every year to be kept, and Ms Williamson said this is where the greatest challenge would lie. She said: "its about upping the ante and doing something new every year."