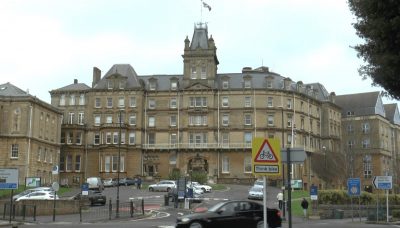 More than two hundred children in Bournemouth are at risk of being sexually abused, the Borough council says in a Freedom of Information Act report.
"From 01 Jan to 31 Dec 2015 data, we identified 206 children at possible risk of Child Sexual Exploitation (CSE). These are not children that have been sexually exploited but ones we have identified to be at risk of it happening to them", according to the report.
The council says it uses several risk indicators such as: staying out late, poor school attendance, exclusion from school and lack of protective networks to identify those likely to be abused.
Children with potential vulnerability to CSE are being tabled into categories of one through four – with each group labelled as minimal, mild, moderate and significant respectively.
A vulnerable child with significant risk of sexual exploitation, the council says: "exhibits periods of going missing, disengaged, isolated, controlling person, entering vehicles driven by unknown adults, unexplained amounts of money/goods."
The data gathering process started last January in Bournemouth, and the first recorded case of child sexual abuse happened in March, the council says.
The two highest cases were recorded in November and Bournemouth council says: "There may be limited evidence of a small increase of sexual abuse the 2015 calendar year, but due to the very small numbers involved, it is unlikely that this represents any meaningful trend."
Latest data from National Crime Agency also indicate an increase in Child sexual exploitation and abuse (CSEA) nationally.
According to NCA every law enforcement region in Britain reported cases of child sexual abuse in 2014.
However an agency senior spokesperson says they are working hard with both national and international agencies to combat child abuse.