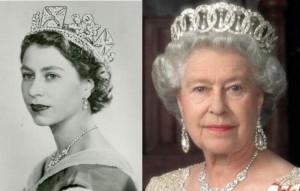 To mark 60 years of the Queen's ascendancy to the throne, Bournemouth held a concert for the Diamond Jubilee celebrations on Saturday.
The year 2012 marks the Diamond Jubilee of Queen Elizabeth's reign.
In Bournemouth, celebrations took place at the Pavilion Theatre in an event held by  the Bournemouth International Centre (BIC).
According to a spokesperson for the BIC, the event featured songs throughout the Queen's reign – since she came to the throne on 6 February 1952.
"The concert is a perfect way to celebrate such a glorious day in history. We want people to enjoy the night." she said.
The concert was hosted by broadcaster and former BBC royal correspondent Jennie Bond.
It also featured popular British songs and classics from the past.
Among the honour's list was popular English song The floral dance, and Cliff Richard's UK number one hit, Summer holiday. Other classics included Any dream will do written by Broadway legend Andrew Lloyd Webber and Hey Jude by the Beatles.
To celebrate Her Majesty's Diamond Jubilee, the Queen will be visiting England, Scotland, Wales and Northern Ireland this year.
She will visit Dorset on May 1 for the tour, but Bournemouth and Poole is believed to be missing out.
Other members of the Royal Family will also travel throughout the United Kingdom and overseas this year.
Related articles