Dorset residents have until the end of the month to take part in a public consultation on plans to improve the region's cycling infrastructure in the hope of attracting more European tourists.
The proposals include directly connecting one of the county's main cycle routes (the National Cycling Network Route 26) to the Weymouth Condor Ferry Terminal.
Part of the Cycle West project, the scheme is expected to cost between £100,000 and £150,000 and will be entirely funded by the European regional development fund, intended to enhance territorial cooperation within the EU.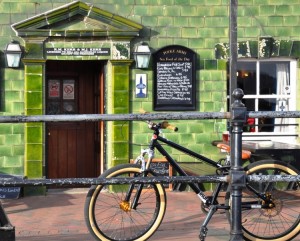 It is hoped that the improvements will encourage tourists to cycle the 'petit tour de manche' (La Manche is the French term for the English Channel).
The 240 mile circular route covers Weymouth, Poole, Cherbourg, Mont Saint-Michel, St Malo and Jersey. The route takes in two UNESCO world heritage sites: Dorset's Jurassic coast and the small island of Mont Saint-Michel in Normandy.
Weymouth and Portland Borough Council's regeneration and tourism officer Jacqui Gisborne said: "One of our aspirations is to identify new visitor markets, the person we are looking for is a younger professional, higher spending, and particularly an adventure seeking visitor, so when this opportunity came along we were very keen to be involved."
Cyclists can challenge themselves to complete the journey in just four days, but more typically spend a leisurely week to ten days allowing time to explore the attractions.
Dorset County Council have pointed out the economic benefits of attracting cycling tourists to the area, citing evidence suggesting that touring cyclists generally spend between £70 and £90 per person per day.
Project manager for Dorset County Council Adam Bows Said: "The great thing about the plan is that it's sustainable, they won't be driving about so they'll be reducing traffic congestion locally, which in turn is good for the economy."
Other proposed improvements include:
Providing cycle parking at key tourist attractions on the route.
Directional Signage targeted at cyclists.
Alteration of kerb alignments.
Infilling of tramway rails to prevent cyclists getting their wheels caught between the rails.
Permitting cycling on Weymouth's marina quayside path.
Introduction of new cycle lanes as well as altering some traffic priorities at junctions in Weymouth to improve safety for cyclists.
Consultation on the scheme will run until January 31.
A public exhibition of the proposals is available from the Mulberry Gallery of Weymouth Library.
Le Petit Tour de Manche:

View Le Petit Tour de Manche in a larger map
Related Sites