Bournemouth Borough Council is taking action to reduce plastic use following concerns over the shoreline.
This follows the Foresight Future of the Sea report, which suggests the amount of plastic in the ocean could treble over the next decade.
The council are making an Earth Hour Promise to reduce the amount of disposable plastic items used and sold by Council catering outlets.
Future of the Sea was written by experts for the UK government to brief ministers on medium and long-term issues of significance.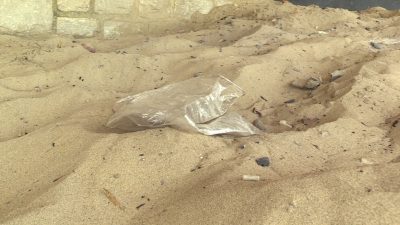 Council employees have also been encouraged to make one environmental change in their everyday life, from using a reusable coffee cup to reducing wasted food.
Councillor Mike Greene, who holds the portfolio for Transport, Cleansing and Waste, said: "We strongly encourage local communities and partners in Bournemouth to join us and make an Earth Hour promise […]. Together we can make a difference."
Cllr Greene added: "Behaving responsibly towards our planet is key if Bournemouth is to be seen as a Green Economy Leader and that is our aim. I hope residents and local businesses will be inspired to join our efforts for Earth Hour."
This Saturday, 24th March 2018 at 8.30pm, Bournemouth Borough Council will be turning off the lights for Bournemouth Pier and the outside of the Town Hall for one hour to celebrate the conservation charity WWF's campaign, Earth Hour.
John Hourston from Blue planet society, said that "if plastic pollution becomes so great that the council can not clean the beach effectively it will have a negative impact on tourism. It may impact tourism in areas where the coast is not cleaned on a regular basis as is the case with Bournemouth beach."