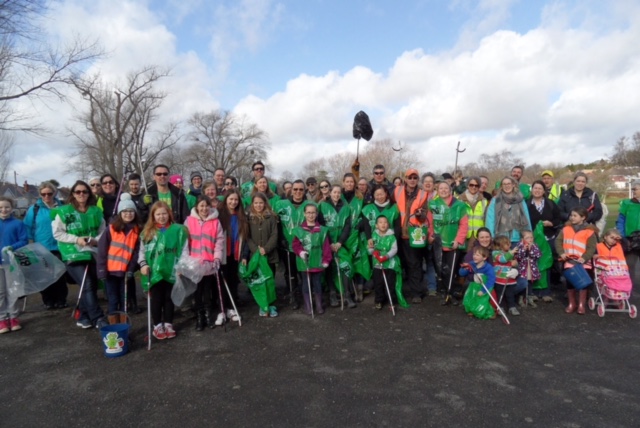 Volunteers came together on Saturday to tidy up West Branksome as a part of the national initiative, 'The Great British Spring Clean'.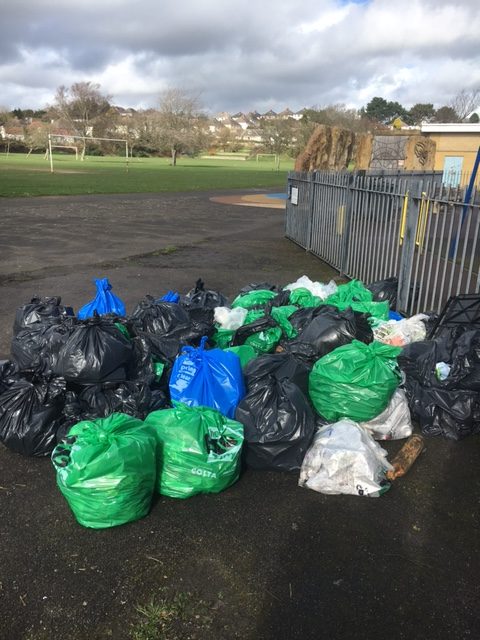 The 'Big Branksome Clean Up' saw over 50 volunteers taking part from a variety of organisations including the Girl Guides, litter picking group Dorset Devils and volunteers from local corporate business.
Local resident Helen Beverley created this event as part of 'The Great British Spring Clean', Keep Britain Tidy's national campaign.
"The litter problem in my area, over the last three years, it's just got worse and worse. Particularly the childrens' playground – there's broken glass down there – so I just had enough and wanted to do something about it."
The volunteers started their litter pick at the Recreation Ground and the surrounding area, working their way up past Heatherlands School and up to Ashley Road, collecting 63 bags worth of rubbish in total.