Bournemouth University  MSc Computer Animation graduate Theo Jones's movie Christopher Robin is in nomination; in the Best Visual Effects category.The movie tells the tale of a now grown-up Christopher Robin,  as he gets a visit from old friend Winnie the Pooh.

If successful, the movie will have seen away competition from Avengers: Infinity War, First Man, Ready Player One, and Solo: A Star Wars Story – all of which have been made, in part, by BU graduates.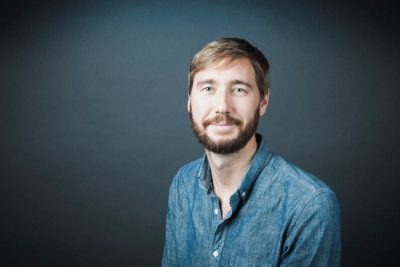 Theo Jones, who hails from Budleigh Salterton in East Devon,  has worked on a range of films including Tron and Harry Potter and the Goblet of Fire, as well as commercials and theme park rides through both of Framestore's London and New York offices.
After spending 11 years working in New York, Theo moved back to the UK in 2017 to supervise VFX on Guardians of the Galaxy Volume 2 and Paddington 2 before taking the lead role on Christopher Robin, which saw Theo work on more than 900 shots, animating characters Winnie the Pooh, Piglet, and Tigger.
Theo described his nomination as an enormous thrill.
 "I was watching the announcement live stream in the office with my fellow nominee Chris Lawrence and some of the crew   who worked so hard on the film.  It is fantastic to have their enormous efforts on such a beautiful movie recognised by the academy – there were a lot of hugs and high-fives".
Theo Jones attributed his success to the time he spent at BU, saying he will forever be grateful to BU for giving him gateways into the visual effects industry.
BU graduates have gone on to work at large film production companies such as ILM, Framestore, and MPC, where they have the opportunity to work on Hollywood blockbusters, and in some cases win Oscars.