Staff and MA Multimedia Journalism students at Bournemouth University have been put through their paces on how to handle major incidents on campus.
The exercise organised by university bosses allows trained staff to tackle emergencies.
These include a variety of scenarios such as power cuts, sudden deaths and the preparations for the Beast from the East in March 2018.
The Major Incident Group  (MIG)  is made up of a number of organisations which include  Poole and Bournemouth councils,  the police and the university neighbourhood.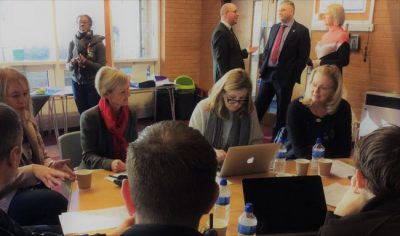 Staff worked through realistic scenarios while the journalism students put their training into practice by asking probing questions.
After a debrief with everyone involved, feedback is used to improve emergency planning on campus.
Preparations will begin very soon for next year's annual exercise.