A Chinese military vessel locked its weapons-targeting radar onto a Japanese Navy ship in an upping of tension over disputed territories.
A Japanese analyst has described the move as "dangerous" and the closest the two Asian powers have come to military action over the dispute, AFP reported.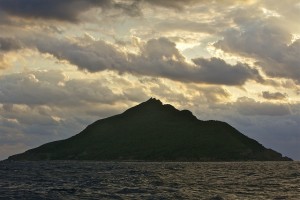 "On January 30, something like fire-control radar was directed at a Japan Self-Defense Maritime escort ship in the East China Sea," Itsunori Onodera told reporters in Tokyo.
"The defence ministry today confirmed radar for targeting was used", AFP reported.
The disputed territories, made up of eight uninhabited islands in the East China Sea, are known as the Senkaku Islands by Japan and the Diaoyu Islands by China.
They have been the source of increasingly poor relations between both countries, Asia's two largest economies. The islands are also claimed by Taiwan.
A helicopter is also reported to have been targeted by China, on 19 January, although both incidents only lasted a few minutes.
"Directing such radar is very abnormal," said Mr Onodera. "We recognise it could create a very dangerous situation if a single misstep occurred.
"We will seek the Chinese side's self-restraint from taking such dangerous action."
Hisao Iwashima, a Japanese defense analyst formerly of Japan's National Institute for Defense Studies, is reported by AFP to have said Beijing needed to answer for what its navy had done.
"The foreign ministry summoned the Chinese ambassador over ships entering the waters near Senkaku Islands," AFP reported an official as saying.
Japanese Prime Minister Shinzo Abe vowed to defend Japan against "provocations", and the government currently have a large military presence in the archipelago.
Last week the government said it would create a special unit over three years with ten new large patrol boats, two helicopter carriers and a 600-strong force dedicated to overseeing Japanese territory in the East China Sea.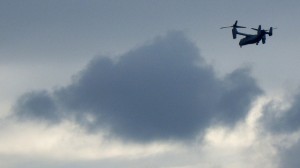 But in a recent television interview the Prime Minister, he suggested China and Japan needed to hold a summit, and he sent two emissaries to Beijing.
The islands lie northeast of Taiwan, east of China, and southwest of Japan. They are strategically placed for shipping routes, offer rich fishing resources, and are believed to have oil deposits.
Japan claims the islands have belonged to them since the USA handed them back in the Okinawa reversion deal, in 1971. China claims the islands have been within their territory since ancient times.
Click on the blue box below to find out more about the islands, or zoom in and see where they are located.

View Disputed Islands in a larger map
Main image by Al Jazeera English Flickr.