Cllr Peter Hall, mayor of Christchurch has gained the support of the mayors of Bournemouth and Poole in a quest to save an historic Bournemouth Tram held in the now closed Christchurch Museum of Electricity.
The tram is "a valuable part of our industrial heritage," and we stand to lose it to the Science Museum, said Cllr Hall, "once you lose these things you don't get them back"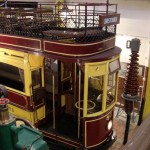 The tram and many of the other items are owned by other museums and private collectors and are set to be returned if the campaign is not successful, said Cllr Hall.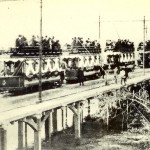 "The lovely tram that is there was used in Bournemouth, and that is owned by the Science Museum (London) so we could lose that." he said and wants these parts of the local history to remain in the town.
At present there is no suitable location in Christchurch to house the items, but with more local mayors involved the search is on in Bournemouth and Poole to find a new home.
Christchurch resident, Faye Malone, said: "I used to take my children there when they were younger, I think it's important to have bits of local history like this, it's a shame it's in trouble."
Housed in an old power station, built in 1903, the museum contains a huge variety of pieces of electrical history. From televisions to the first electric ovens to the old transformers and equipment used in the power station.
Cllr Hall believes that education about the local industrial history is important, he said: "It was a great place that lets people know how rapidly the world has changed over the years."
The tram is one of the original cars from the Bournemouth Corporation Tramways, started in 1905 and was part of the extensive network that served Bournemouth, Christchurch and Poole.
Although the museum has permanently closed its doors, Cllr Hall is meeting with the owners, Scottish and Southern Electric, in early March to discuss the possibilities of relocating the contents of the old power station to a new home.
Main image credit: lymington.org