Poole High Street is not in decline and will survive, despite the closure of three shops this year with the UK in a double-dip recession, says a town researcher.
The most recent high street casualty is the Early Learning Centre which will close on 20 March, but Poole has also lost retailers Jessops and Clinton Cards in recent months, as well as Woolworths when all stores were closed down between 2008 and 2009.
Jenny Oliver, a founding member of the Poole High Street Project who is currently producing a book on the history of the town, said: "I would like to think it wasn't all doom and gloom. If you put your all into your business and then it fails it must be terrible, but I think that new businesses have opened up and there is some resilience in the trade situation on the high street."
There have been recent openings in Poole, including Celly's Haridressers, Mr Simms' Olde Sweet Shoppe, True Ink, In Tide, Karma, Coffee No. 34 and Longs, the new greengrocer's.
And while there are a number of unused stores up and down the high street, 17 out of 189 believes Mrs Oliver, this equals nine percent of retail space which is below the national average for town centre vacancies of between 10% and 14.4%.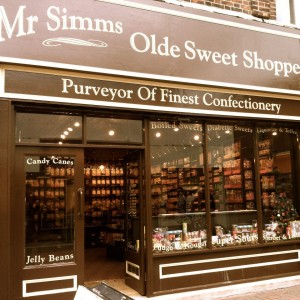 But in a Local Government Communities high street review, MP Grant Shapps said: "Far from the high street being our first choice, we now have the option to visit out-of-town centres offering free parking and a range of outlets under one roof, and to buy our goods and services online from the comfort of our sofas."
"These two key challenges have left our high streets in a fragile state, and all too often the closure of one key store can trigger the downfall of a whole town centre."
Poole town is currently seeking the help of retail expert Mary Portas to revamp the high street.
But Mrs Oliver said the Portas vision was an interesting and exciting one that will improve the town.
She said: "I think it's going to survive one way or another. It may change and I hope it diversifies, but I still think that it's a place that people like to come."
Main image by Joshua Longmore.