The alcohol control centre in Poole is being extended to Ashley Cross to help deter alcohol related incidents after Poole cabinet members approved the proposal last night.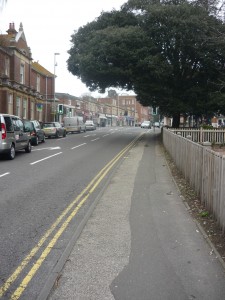 Frank Wenzel, Poole council's principal licensing officer explained how Designated Public Place Orders (DPPO) work by making it an offence to drink alcohol in an area after being told not to by a police officer.
The DPPO will ensure that police have the power to require a person to not drink alcohol and confiscate any alcohol.
Councillor Mrs Clements said: "I've seen horrible things happen, I've seen people being sick in private gardens and doing nude behaviour.
"They are packed in these pubs to the brim and they spill outside. We need to look at other issues to deal with problems that need management," said Cllr Clements.
A statement from Dorset Police said: "We have found that people are between displaced to Ashley Cross/ Parkstone Park from Poole Town. Causing people to complain about street drinking and anti-social behaviour such as shouting swearing and begging.
"Local vagrant street drinkers have also brought their tents to the area and set up and are now living in the near vicinity and utilising the area," said Dorset Police.
The police also released figures that show crime in the Ashley Cross area has almost double in drink related crime in the area.
The cabinet members were concerned with the practical solutions of the police's ability to cover a large area, Cllr Wilson said: "If we contain them in one area it will allow them to move onto the next."
Tony Beasant of Viewpoint Residents Association said: "The roads designated by the police are all one side of Ashley Cross, this evidence of drunken and deviant behaviour is likely to continue in the future on the other side.
"The police have missed the end of North Road which is an absolute dump noise at night this is not appreciated, it needs to be completed in a much better way."