Bournemouth Borough Council's is planning to knock down the town's oldest dwelling if plans for a new junction are approved.
At the end of last year, Bournemouth council proposed their plans for the A338 Wessex Fields link junction. The proposed plan intends to communicate Wessex Fields via a new junction, enabling it to reach its "full economic potential" of the conservation area.
However, this would bring a sad ending to the town's oldest dwelling since the new junction would mean the demolition of the Cob Barn.
The barn has been in Bournemouth since the sixteenth century and it seems it will get knock down if plans go underway. The dwelling is the last survivor of the Townsend Cottages.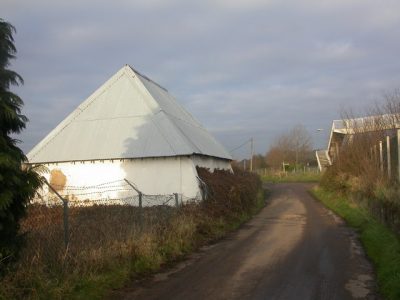 Cllr Philip Broadhead told the Breaker that the historical importance of the barn was a little overstated. He explained himself:
"A lot of original features have been lost, it's used as an industrial storage it's not really of huge significance."
He said the junction would be a "means to an end" to unlock the site at Wessex field.
"It's a key employment site and the only way to unlock and create traffic arrangements is the junction. The only way to do this is the demolition of the building."
"We have to look at the bigger picture, this will unlock employment for the next generations."
The planning commission will happen in the coming months. If it is approved, the government funding will look at the first phase of the junction. The building would be demolished during the second phase.
Cllr Broadhead also said that a number of groups, mainly local neighbours, oppose to the Wessex Fields' plan.
If it is approved, other benefits would include the alleviation of traffic to the hospital, but many critique the loss of the green belt, which the Councillor assures would be a minor loss.