A senior Bournemouth council official has spoken to The Breaker about homeless people living on the streets of Bournemouth.
Housing councillor Robert Lawton said that the living conditions of 'rough sleepers' sleeping on the streets are not good, and the council has implemented protocols to help with the situation.
'The conditions ain't good. Some people have fallen through the net and they are unfortunately made homeless.  Also, we've to help them and do our best to help those people. But to some people that's their preferred lifestyle.' he said.
Councillor Lawton explained that Bournemouth council have provided and continue to provide services for homeless people but sometimes the people refuse the services being offered.
SWEEP, a government mandated project, directs the council to help derelicts off the streets into housing accommodation, when winter temperatures fall to life-threatening levels.
But some people, he says, refuse to leave the streets and it has presented a herculean task on officials assign to assist the homeless leave the streets.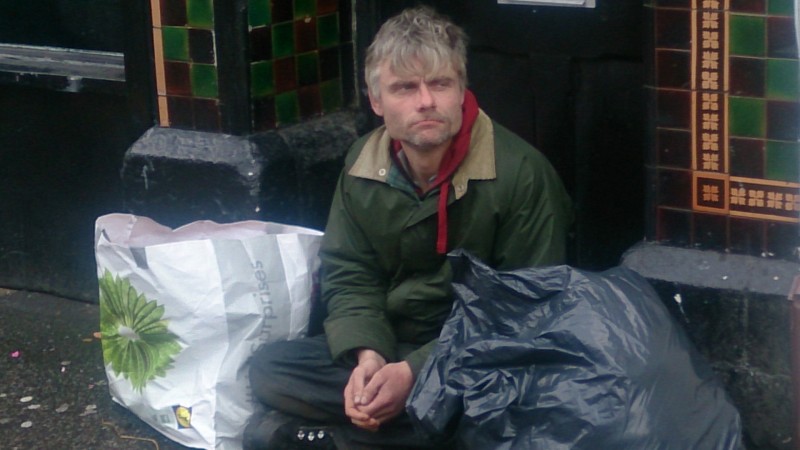 'We have a legal obligation to go and request everybody to leave our streets and go and get accommodation.  But some people do refuse, and if people refuse to go and get accommodation, we can't force them,' councillor Lawton said.
Meanwhile, SleepSafe, a charitable service run by different charities, is seeking volunteers to participate in this years' scheme to help support the homeless during winter weather, especially in the coldest of days.
Seven Bournemouth church communities are expected to participate in this year's SleepSafe service, with the aim at providing: 'A bed and all the trimmings, for 12 homeless people through the three coldest months of winter. This way, they can 'SleepSafe".

Video: SleepSafe
Mr Chidwick said many people do not choose homelessness, but regardless of the reason why they end up homeless, they should be supported, respected and served with dignity.
He expressed concerns with treatments being directed at vulnerable people during some nightly food runs, and said homeless people do eat from tin foil trays on the ground and 'sharing' their meal with rats.