Recent scam messages on social media is bothering people, saying a click to the link offers £250 voucher.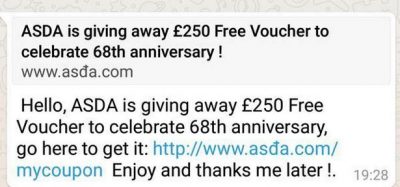 Grammatical error and messy code come so obvious that most people realise what a scam it is at first sight. However, some cannot tell and still share the message to others.
Bournemouth University Cyber Security Society Vice President Sophia McCall introduces how the society battle with online security issues.
With its biggest members this year, the society use their special expertise to combat hackers beyond this kind of dodge scams.
Through ethical hacking, they employ their skills to test security of systems.