The mother of the teenager killed in a hit-and-run incident made an emotional plea for help from the public yesterday.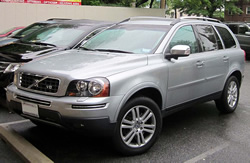 Mother Sharon Clark said: "To that driver, I would say please, please come forward and contact the police. You must be finding this hard to live with, especially if you have children of your own."
Jade Clark was killed when her moped was struck from behind by a vehicle, thought to be a Volvo XC90 on the A31 in Ringwood while she was riding to a party in a nearby town on the 24th February.
The police appealed for anyone with information to get in touch and announced that Crimestoppers are offering a £1000 reward for any information that leads to the driver being charged.
Chief investigating officer Inspector Matt Butler said: "Our investigations are to try and find the Volvo, it will have damage to the front and it could be anywhere on the South coast or in London."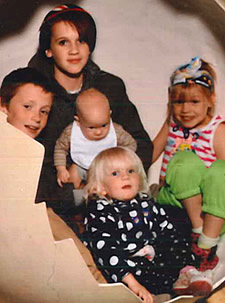 The adjourned inquest into Jade's death heard yesterday at Bournemouth Coroners Court that her death was the result of serious head injury.
Mrs Clark sobbed as she read the statement to national and local media and paid tribute to her 16-year-old daughter.
"Jade was such a loving girl. Losing her has left a hole in our hearts and our lives that we will never fill.
"To lose Jade the way we did is what's hardest to bear. For a driver to cause Jade's accident and then drive away leaving her alone in the road is almost too difficult to believe."
Anyone with any information is urged to call Dorset Police on 01202 222222 or Crimestoppers on 0800 555111.
Main image credit: Tom Dale