The Dorset Police force are hoping to use more drones to fight crime and ensure security in the county.
The Dorset Police and Crime Commissioner (PCC) have put four drones to work so far, with the aim to assist investigations by taking aerial photographs, recording videos and mapping the location of crime scenes and road accidents.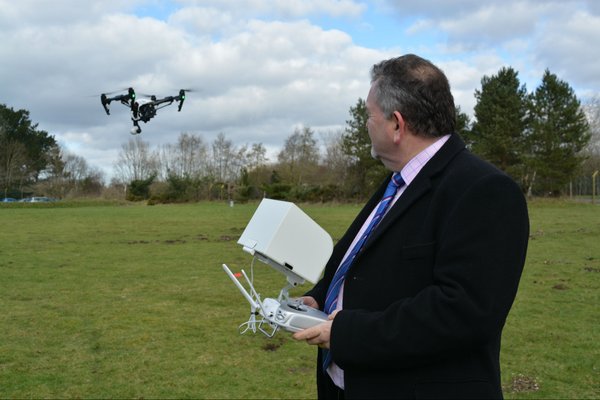 Commissioner Martyn Underhill suggested that using the UAVs (unmanned aerial vehicles) can save a large amount of public money as police search for missing people or record criminal evidence.
He said, "policing needs to be at the forefront of technology and quick to embrace innovation. Look at the portable two-way radios which transformed policing in the 1960s. I believe drones have the capability to revolutionise policing in this country in a similar way."
The Dorset PCC ran a test flight of these drones this week when Surveillance Camera Commissioner (SCC) Tony Porter visited the county. The SCC is working with the Home Office to make sure the surveillance cameras are following code of practice.
Mr Porter said, "I was impressed with the professionalism on my visit to Dorset. It really highlighted how drone technology can be a great asset for modern policing. They are working towards being fully compliant with the Surveillance Camera Code of Practice and my conversations with the team there have assured me they are not far off."
Some residents are uneasy about having the drones flying around their house however, with right to privacy of greatest concern.
Upton resident Emma Reeves said, "if the police are only looking at accident or crime scenes, that wouldn't be a problem. They might not go into residential area, but you can never be sure."
Mr Underhill admits that people fear UAVs could watch their houses. However, he said, "providing strong governance is in place, there is no reason why police drones can't become  a sight as familiar as patrol cars, a police helicopter or an officer on the beat."
Dorset police are one of the few forces across England and Wales that are already using drones, with the four active ones being shared with the neighbouring forces of Devon & Cornwall.