Dorset police say the number of people killed or seriously injured on the county's roads has almost halved since the formation of a road safety group ten years ago.
The police say that since the Dorset Road Safety partnership was formed in 2002, casualties across the county have dropped by 40.5%.
They have also reported the success of a scheme designed to educate drivers who have committed road offenses on the risks they present to themselves and others.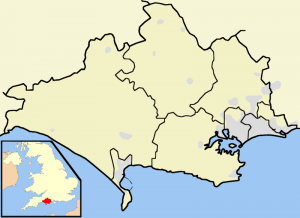 They say that, even though they've been using the same number of officers and resources over the last two years, since starting the 'No Excuse' scheme in January 2010, the number of traffic offenses processed in the county has decreased by 12 per cent.
They say the most noticeable reduction has been in motorists not wearing seat belts. This figure has dropped by 36 per cent.
Brian Austin, 'No Excuse' Project Manager, said: "I am greatly encouraged by the decrease in the overall number of offences that we are processing.
"I hope this reduction in offences shows that drivers are now paying more consideration to their driving habits and respecting
other road users.
Sergeant Gareth Blaken, Lead Enforcement Officer on the 'No Excuse' team, said: "I believe that the 'No Excuse' project is having a marked effect on driving behaviour and is contributing to a continued reduction in road casualties within Dorset."