Eastenders has celebrated its 27th year of broadcast on 19 February, with fans vowing their admiration.

The show, which started on BBC1 on 1985 and is still running successfully in the same channel. The audience elaborated why they still love it even after being on the screen for so long.
Parrise Hamilton, an art teacher said: "The show captures all types of society. It has Asians, Afro-Americans, you name it . People can relate to it as it is quite similar to real life. The story tracks are quite controversial and keep the suspense alive.
"The show makes people forget their real life problems and the characters' problems become theirs".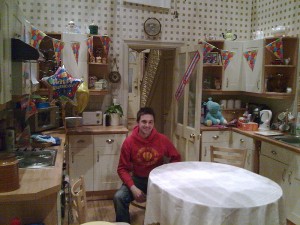 EastEnders is based on a fictional town called London Borough of Walford in the East End of London. The series has seen many new characters introduced and some primary characters dying over the years. Pam St Clement, one of the oldest cast members bowed out of the show last month following her character's death due to cancer. Ricky Butcher, who has been part of the show from 1988 also left last month.
Susan Barnstable, an ardent fan of the show said: "It has very much become a part of our lives. You deeply get involved in the characters' lives and each episode leaves us with more anticipation and suspense. I don't like it when the characters you have loved over the years die. When Pat Evans (Pam St Clement) died so unexpectedly in the show it was a shock for all of us".