"My name is Ed.  I'm here to entertain you, and you're here to be entertained."
Ed Sheeran certainly lived up to his word with his sell-out show at the O2 arena in London on 12 October. Hitting the stage with just a guitar and a loop pedal, he managed to make the crowd go crazy for two hours straight.
For each of the 17 songs he performed that night, he first recorded a melody then layered his own vocal harmonies on top, adding percussion by slapping on his guitar and sometimes using the crowd, whose chants filled the arena, as back up singers. Then he would use his pedal loop to mix it all together.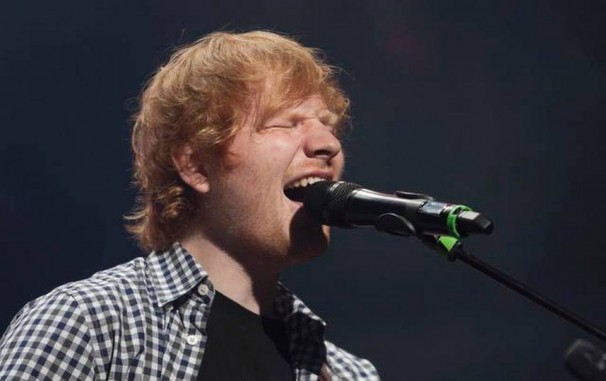 Sheeran proved that he is a multi-tasking one-of-a-kind musician, with a powerful yet very soft voice that makes your heart skip a beat.
The highlight of the night was when Ed told the crowd that he is leaving but then returned to the stage after a few minutes to perform an amazing fast paced version of his hit song "You Need Me I don't Need You".
With his final song of the night, "Sing" – the first single from his latest album, x – he asked fans to keep the song going even after he'd left the stage for good. But what he didn't know is that the singing continued long after the concert ended, while waiting for the subway, the bus, on the streets and even in the hotel.
Set list:
"I'm a Mess", 
"Lego House"
, "Don't"
, "Drunk"
, "Take It Back", 
"One", 
"Bloodstream"
, "Tenerife Sea"
, "Runaway", "Cold Rush","Thinking Out Loud", 
"Give Me Love"
, "I See Fire", "Kiss Me", "You Need Me, I Don't Need You", "The A Team", "Sing"
Ed Sheeran – 'x' (released June 2014)