A Bournemouth-based Cyber Security expert has said that educating young people about safety online is the most surefire way of protecting them from grooming.
Dr Edward Apeh, who lectures on Cyber Security Management at Bournemouth University, said that "signposting" information can allow for a more "ethical" use of the internet.
Dr Apeh was speaking on the week of 'Safer Internet Day', an event organised by the UK Safer Internet Centre, a joint-effort of 3 organisations which was appointed by the European Commission in 2011.
He stressed that education is important, suggesting that schemes such as 'Safer Internet Day' have worked well amongst young people before:
"Lots of young people now know how to stay safe online better. Sexting for example, lots of young people understand the repercussions of it now, they respect the fact that if you don't want everyone to see it, don't share it with anyone"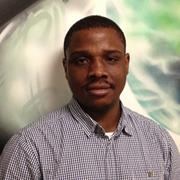 However, Dr Apeh suggested there is still sometimes a distinction between what young people will say in public, as opposed to what they will post on social media:
"What you wouldn't say in public, you shouldn't publish online. We have to be conscious of how we behave online and how we act online."
Mental health is another issue that 'Safer Internet Day' aims to educate people on. Dr Apeh believes particularly pertains to social media:
"People are more conscious about how the world perceives them. 'If you don't get any likes no one likes' you is one wrong perception. It's about being content with who you are and engaging positively with cyberspace"
Safer Internet Day took place yesterday, with the UK Safer Internet Centre offering online safety training via their website.