The new Margaret Green charity shop is into the very first weeks of trading in Kinson.
There are three other branches located in Wimborne, Winton, and Weymouth. The Kinson store is on a bigger scale. It is around 100 square feet and Retail and Area Manager Karen Pothecary says the charity now has more opportunities to sell a wide range of items to the local community.
The store's also more organic.

Karen Pothecary
"The store's also more organic. All the shelves and everything in the shop are made of wood. And it's got the wood look interior" she adds.
Interior Design Moodboard by phuonghdo.0206
This store provides shoppers a variety of goods: clothing, household items, CDs, DVDs, and books. Many items' price starts at £1.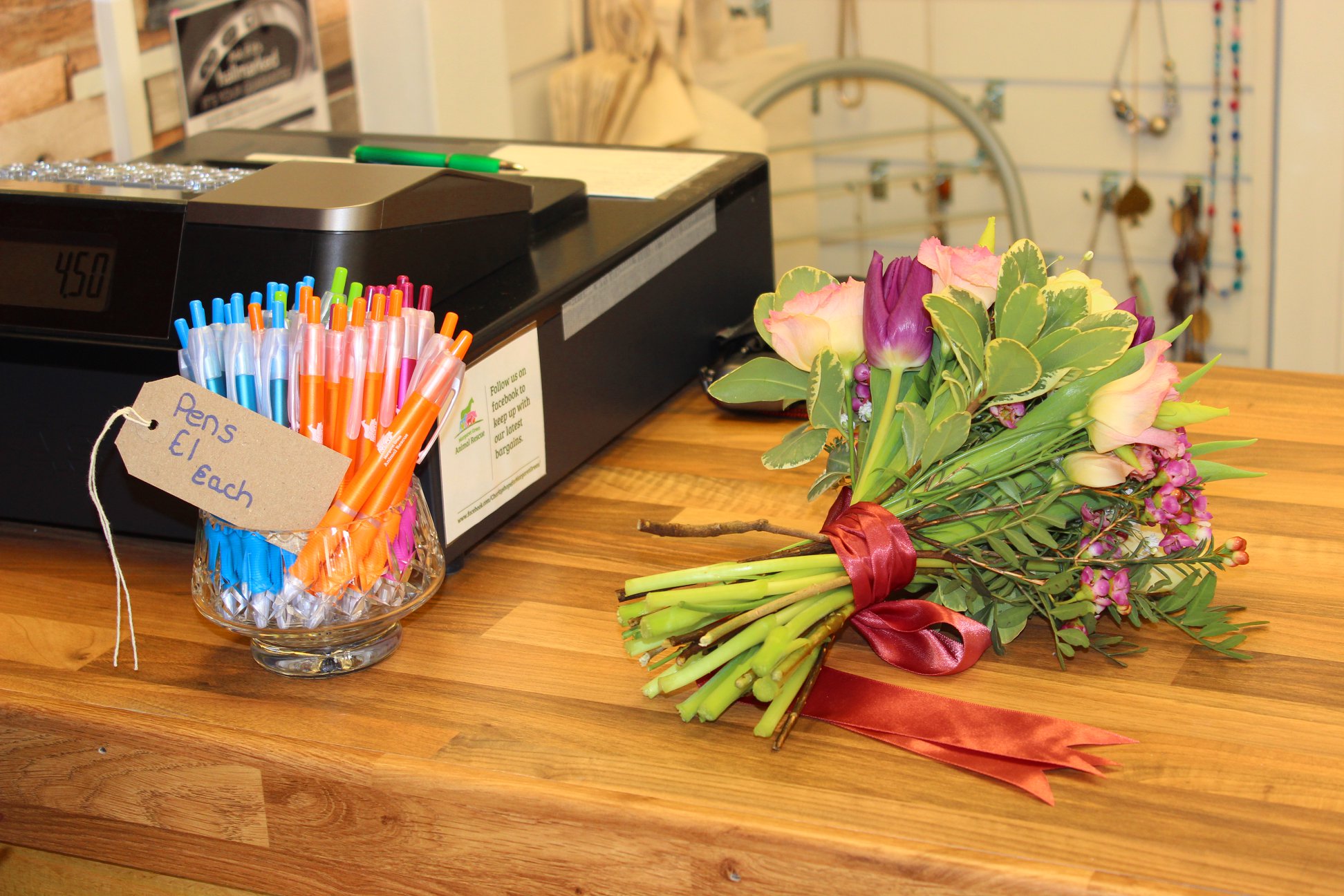 The revenue will cater to rescue animals at Margaret Green Animal Rescue centre.
The shop located at 1551 Wimborne Road, Kinson, opening between 9 am and 5 pm Monday to Saturday.
Anyone can get involved
Volunteering opportunities are now available in Kinson store. Anyone, who is over 16, can apply for the volunteering vacancies in the shop, which has been updated at the Margaret Green Animal Rescue website.
The shop also welcomes all the donations that can be dropped off during opening hours.
The Charity Shop section is run by Margaret Green Animal Rescue to help raise money for their centres and the animals they have rescued. Established in 1965, Margaret Green Animal Rescue is the oldest and largest animal rescue charity founded in Dorset.