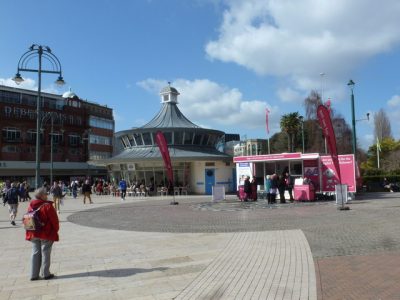 Local councillors are concerned that triggering Article 50 may impact Bournemouth's international status, it has been found.
Conservative Councillor for Central Bournemouth David Smith is worried for the town after Brexit negotiations begin.
"Bournemouth being such an international town, I think it's important that we retain as many good quality and friendly links with the EU as possible," he said.
"We obviously have a lot of international students come to the town, there's the banking industry here, tourism and so on."
Meanwhile Green Councillor for Winton Simon Bull is concerned for EU residents within his constituency.
"Again, we come down to European nationals living and working in Bournemouth and in Winton – what is their status, where will they be left?" he said.
"If they have to leave the country, where's our NHS going to be if we haven't got the staff and the doctors needed to support it?"
The comments arrive ahead of the PM's plan to trigger Article 50 today.
This will formally begin the negotiation process for Britain leaving the European Union, after last year's referendum.
"a town that relies on tourism"
Councillor Bull is also concerned for how the area will be affected internationally.
"Bournemouth is a town that relies on tourism, and the effects [of Brexit] are yet to be seen," he said.
"Will there be less people coming to Bournemouth because of that? I don't know."
Despite having voted remain he is hoping Theresa May and her government will secure a good deal for the country.
"I think we need to make a good deal of it, a good fist of it, and not give away too much," he said.
Calls to find Dorset "opportunity" in Brexit
Find out more about your local councillors