"I just want to go home, I want this to be over," says Iylla, as she leaned on the pavement, tucked between her two daughters, holding on to the Ukrainian national flag at the square where a small support group gathered to protest against the war in Ukraine. She arrived the UK two weeks ago, amidst the crisis in Ukraine, with her younger daughter Alyssa and grandson. Under the Ukrainian family scheme launched by the UK Home office recently, they are now refugees, forced out of their homes to start all over.
Since 24th February when the invasion began, an estimated 6.5 million people are thought to be displaced inside Ukraine. Whilst 3.6 million have left for neighbouring countries to the west, such as Poland, Romania, Slovakia, Hungary and Moldova according to the United Nations Migration agency, IOM. Iylla and her younger daughter, Alyssa, are two out of the estimated ten million – nearly a quarter of the population of Ukraine, who have been forced from their homes in search of safety and security, and perhaps, a new home. She can speak only Ukrainian. Her older daughter, Marina Leshan, who has been living in Bournemouth with her husband for 12 years, describes what her mother and sister went through in Kyiv.

Marina said: "On the 21st of February, 4:00 o'clock in the morning, there was a bomb in Kyiv. So as soon as they heard the bombing, they just sat in the car and drove away to the west part of Ukraine. It took them almost two days to get there, but unfortunately, it wasn't safe anymore. My dad is still in Ukraine and my sister's husband, they are helping with food and everything they can for the defence. But because of my nephew, my sister and my mom decided to leave for Poland first. That's where we applied for the Ukrainian family scheme, and I brought them here."

The situation in Ukraine threatens the lives of millions of men, women and children. Families such as Marina's, who, through no fault of their own, will be forced to make the heart-breaking decision to leave their homes behind in search of safety.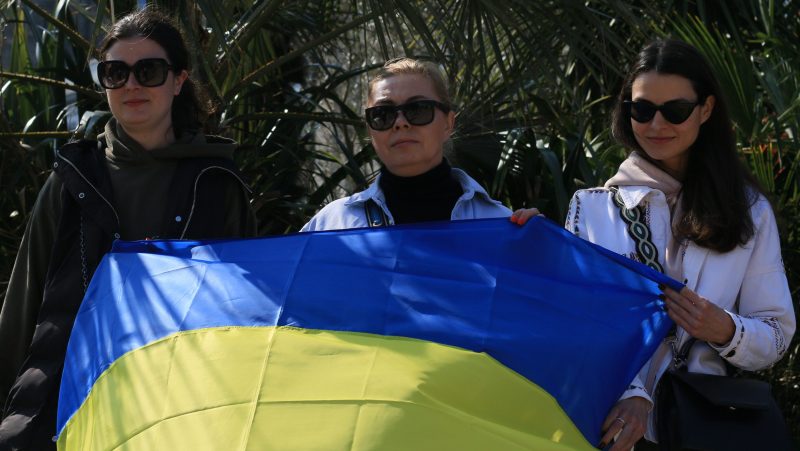 Recently, the UK Home office announced two visa schemes for Ukrainian refugees. One is the Ukraine Family Scheme where British nationals and people with settled status in the UK can sponsor family members in Ukraine to come to the UK. While the second scheme, the Homes for Ukraine Scheme, allows households like that of Bristol resident Sam Taylor-Elliot, who works in communications in the NHS, to offer to host refugees.
Sam said: "I applied for the homes for Ukraine scheme the day that it first was announced by Michael Gove (Secretary of State for Levelling Up, Housing and Communities), submitted it, and fairly quickly within an hour or so, I had an acknowledgement my application had been received. It then took four or five days for me to get a follow-up email from the scheme, which essentially said that, 'if you knew a person in Ukraine that you wanted to sponsor, then you could continue with the process.' But, as I don't have a named individual that I'm looking to sponsor, essentially, it sounds like the application process has gone cold, which is very very disappointing."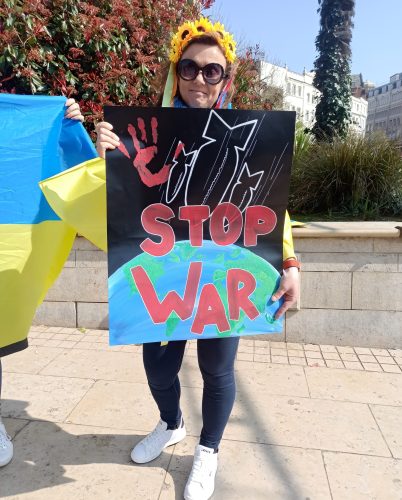 While Sam says she had a very disappointing experience applying for the Homes for Ukraine scheme, It was a different outcome for Marina Leshan who filed an application under the Ukraine Family scheme.

Marina said: "Because we're going through Ukraine family Scheme, we don't get any support from government. But, to be honest, when they applied for visas, it was quite simple and easy for us, so I don't have any complaints. I applied online and we waited for like a week to do our biometrics, and then within three days, they got their entrance clearance. And now, they're going to get their biometric residency permit for three years, so they're allowed to work and my nephew will go to school."

The Ukrainian Family Scheme is open to immediate and extended family members of British nationals, UK settled persons and certain others. Eligible applicants will be able to live, work and study in the UK as well as access public funds for up to three years. It is free to apply to the scheme, and applicants will not need to pay the Immigration Health Surcharge. As of 28 March, out of 38, 000 applications submitted, 22,100 UK visas had been issued under the family scheme, as per the Government data. While more than 175,000 have applied to offer Ukrainians shelter under the Homes of Ukraine Scheme. The difference between both schemes according to Marina, is people opening their homes to refugees under the Homes scheme will receive a monthly payment from the Government of £350, while local authorities would receive £10,000 for each Ukrainian sponsored by a household in their area. But for Marina Leshan, she is just happy to have some of her family members safe with her.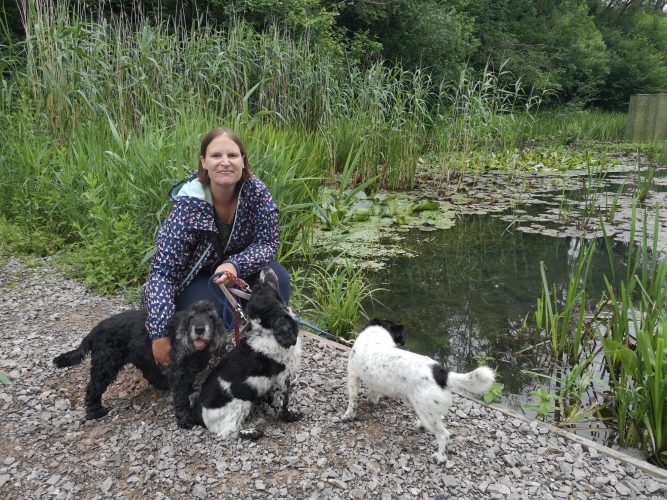 ---
Mark Sutcliffe lives in Stokesley, and is a trustee with Investing People and Culture (IPC) – an organisation that helps in promoting integration of refugees in the area. He is one of the many UK residents who have registered under the Home scheme as a sponsor. He found a way to connect with a Ukrainian refugee.

Mark said: "When we, my wife and I, decided we wanted to try to host or sponsor a refugee from Ukraine, we looked at the scheme online and the first obstacle was trying to work out how on earth you actually get matched with somebody you know who is now in Poland or still in Ukraine and wanting to come to the UK by luck. Really, we knew of somebody who lived locally here, but who is currently based at Warsaw station in Poland. And he's been talking to or finding out from people as they arrive at Warsaw station, who is looking to go to the UK, and it seems to me that has been the only way we could have actually found somebody. So, we're hoping to sponsor or to host a mother and daughter who are currently in Poland, and they have a dog."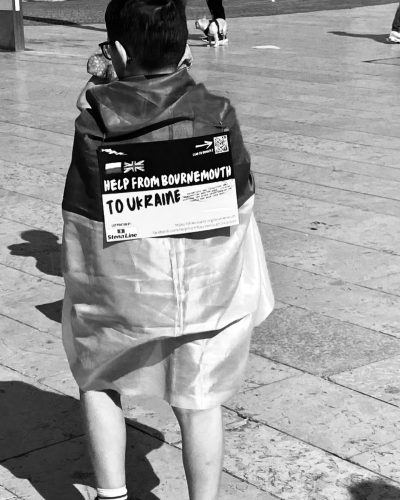 The Ukraine Sponsorship Scheme allows Ukrainian nationals to come to the UK through a named sponsor under the Homes for Ukraine Scheme.
But what do you do if, like Sam, you do not personally know a Ukrainian refugee or an individual in Poland, yet are willing to be a host and provide a safe home for them?

Sutcliffe adds, "I think the best way is to find an organisation, whether a refugee organisation or local group of people who have got together to try and work this out. Up here, it's being led by a local group of churches and particularly one amazing vicar who is himself from Poland. And working with this guy in Warsaw who's coordinating people as they come through to the station; they have put together a list of families who would like to host. it's a sort of three pronged approach. Then, it seems possible to get the matches."

With this, perhaps the process has not gone cold for Sam, who says she is ready to give up her office space at home to host a Ukrainian family. She said: "We have prepared ourselves, we have one spare double bedroom and we ensured that we had a Ukrainian translation book and we bought some food that was commonly eaten in Ukraine so that they feel that they had some home comfort when they arrived"
---
Knowing that families in the UK are making incredible sacrifices to accommodate refugees. Will this bring some kind of succour for Iylla and Allysa, Marina Leshan's mother and sister? Marina said: "To be honest, they are still hoping it's gonna be over soon and they can go back home. I don't think they are in that set of mind to start all over again. They want to go back home."

One wonders, what it feels like losing home, family, job, the familiar, and then starting all over in a different country? Mark Sutcliffe says, "I don't think one can really know what it feels like to be a refugee. I think the main feeling is one of loss of autonomy. The loss of your own decision making in so many aspects of your life, and you're in a totally unknown and alien environment, and that's really what the refugee organisation I'm linked with aims to do – to offer a welcome, and help people to integrate when they come to the area knowing nobody. "

There have been concerns over the slowness of the process for granting visas to Ukrainian refugees and an opinion poll released recently by Savanta ComRes indicated that 54% of people in the UK support a no-visa policy, which will allow an unlimited number of Ukrainians fleeing the Russian invasion to come to the UK.